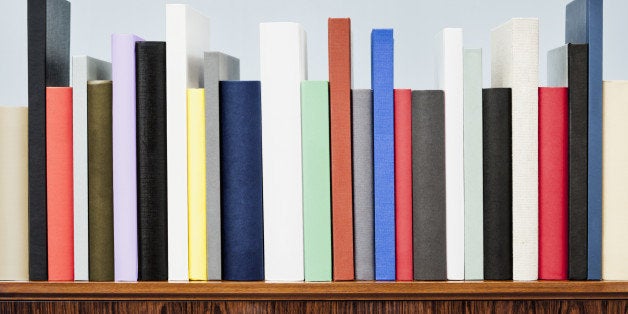 The 50 Year Argument, a literary documentary on The New York Review of Books directed by Martin Scorsese, available through HBO, is not necessarily the tour de force that only pats the intellectual echelon on its cashmere-and-tweed backs, which some may expect. Amongst the many things glossed about the publication, its business-and-literary-minded beginnings, management and cultural movements it's inspired and helped hold accountable, the literary-documentary captures a reality that people often forget: people who work for "the word," professionally or otherwise, those publicly and privately seized by the sensuousness of ideas in order to "better" the world, are also committed in a quietness that's not often recognized.
Through any medium, it's difficult to demonstrate peoples' interior work because those accomplishments will always be in solitude. As the introduction prefaces, human beings construct narrative as a way to mediate and externalize their interior experiences. The 50 Year Argument gives access to that daily minutia and slog and grants perspective on the importance of intellectual pursuits.
There is no way by which the events of the world can be directly transmitted or recorded in our brains; they are experienced and constructed in a highly subjective way, which is different in every individual to begin with, and differently reinterpreted or re-experienced whenever they are recollected. Frequently, our only truth is narrative truth, the stories we tell each other, and ourselves -- the stories we continually recategorize and refine. Such subjectivity is built into the very nature of memory, and follows from its basis and mechanisms in the human brain... This sort of sharing and participation, this communion, would not be possible if all our knowledge, our memories, were tagged and identified, seen as private, exclusively ours. Memory is dialogic and arises not only from direct experience but from the intercourse of many minds.
Scorsese's lit-doc is a testament to the work ethic necessary of a publication that's determined to create both an objective and curated collective memory. Today, writers and readers must be reminded that freedom of expression is not a right that can go untendered. Especially when such "untendering" yields itself to compromise, what with the mismanagement of people and mission and ethics in today's leading media (e.g. The New Republic, Rolling Stone).
The 50 Year Argument isn't just a documentary about a highly influential publication, but an exegesis that cultural criticism, as a political act and art form, "this communion," wrote Oliver Sacks, the secular ritual of sharing and challenging one another with ideas, is a collective decision to better each other, and, with hope, raise our ethical standards who share common languages, English or otherwise.
REAL LIFE. REAL NEWS. REAL VOICES.
Help us tell more of the stories that matter from voices that too often remain unheard.