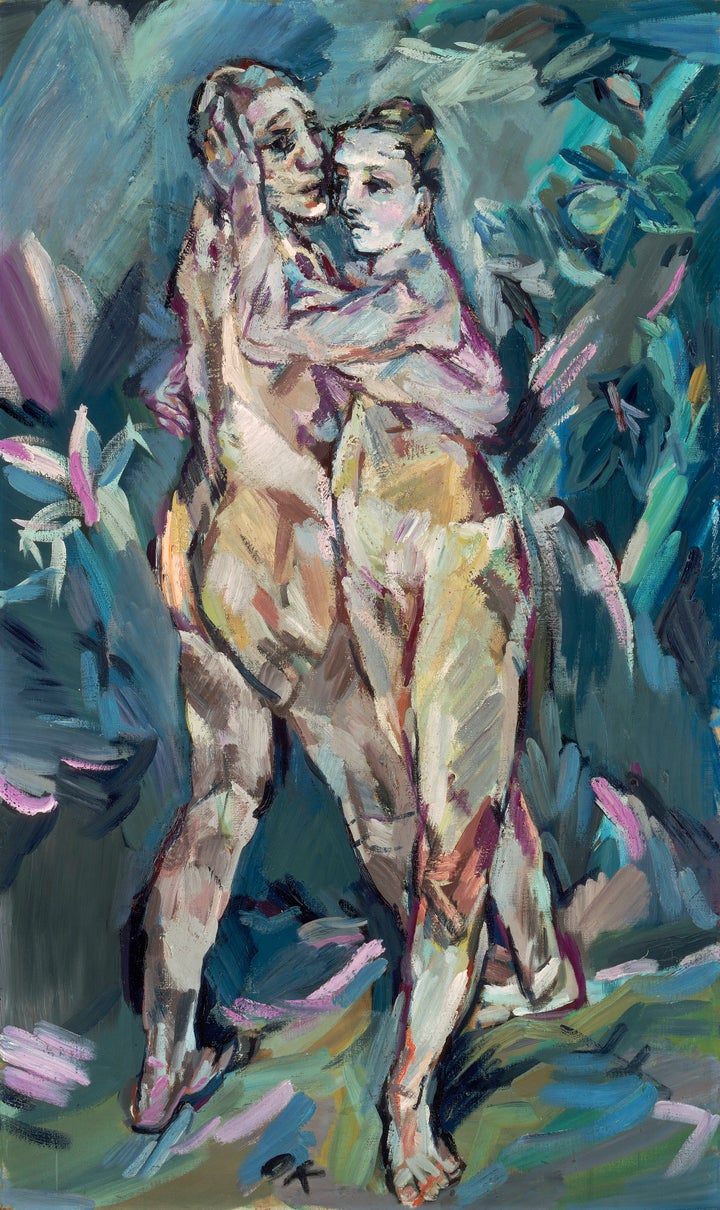 A hospital is not just a laboratory. A patient is not simply a diagnosis. And medicine is often more than a science.
"We are pretending to be accurate scientists but we're really social scientists," Alexandra Charrow, a resident in internal medicine and dermatology at Brigham and Women's Hospital in Boston told The Huffington Post. "We're dealing with human beings. The way we collaborate will patients will not be based on their numbers, it will be based on their non-objective data."
Charrow recognizes the importance of exploring subjective modes of thinking in her medical practice and evolution. And while art may not seem like the most essential aspect of a medical curriculum, amidst a stream of facts, diagrams, equations and machines, its value is critical. Standing before a carved sarcophagus from 350 B.C. can communicate the unspeakable magnitude of death and dying more than a textbook ever could.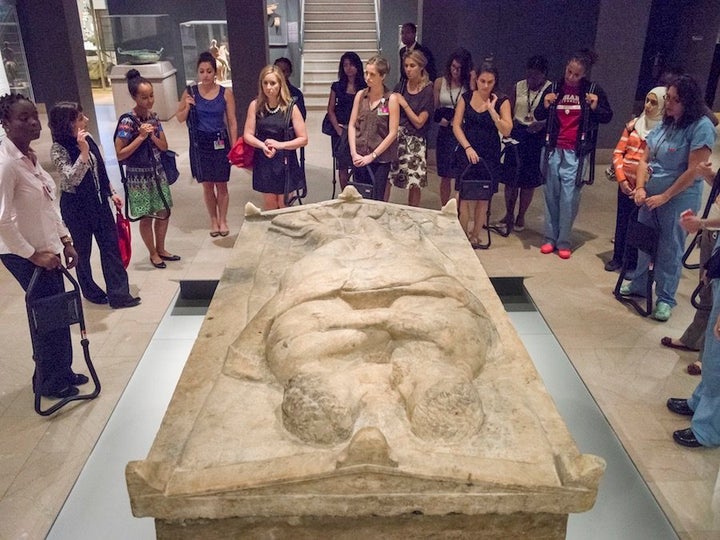 As part of their humanistic curriculum, residents at Brigham and Women's Hospital are mandated to attend what are called Art and Medicine workshops at Boston's Museum of Fine Arts, located less than a mile away. The program of study is designed to help doctors treat their patients as people, not just symptoms.
"We focus on the human side of being a doctor," Brooke DiGiovanni Evans, the MFA's head of gallery learning, told HuffPost. Using artwork as a jumping off point, the residents converge to discuss the challenges of both treating patients and coping with the demanding lifestyle of a medical practitioner.
Often the discussion will begin with a close reading of a work of contemporary art coupled with a single question: how does this work of art relate to your current life situation? In the neutral environment of the museum, doctors can discuss their pressures, fears, and hopes, exposing vulnerabilities that remain concealed during school and work hours.
"When people realize other doctors are feeling the same thing, they're not as alone," Evans said. "Often they haven't had a chance to voice those thoughts yet."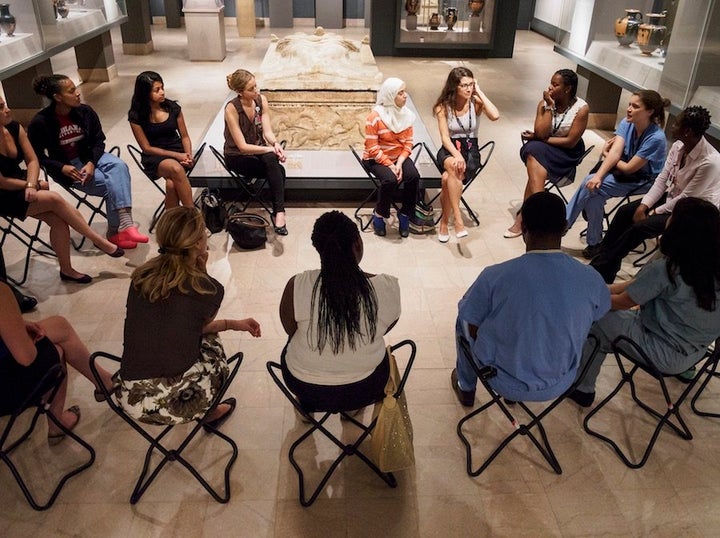 The workshop also contains a creative activity, often inviting the class to work together as a large group to create an image. This exercise emphasizes the importance of teamwork, with each doctor-turned-artist adding their own perspective and skill set to yield the final outcome.
This year, Evans has also added sculpture to the syllabus. For this exercise, everyone gets a small piece of clay and uses the it to tell a story about how they're feeling about their residency at this very moment. "One woman created a very long, stretched out piece of clay that was maybe six feet long, saying she felt incredibly stretched thin," Evans said.
Although the MFA Gallery Learning team are not art therapists, there is something undoubtedly therapeutic about the program and its mission. Just the physical act of slowing down, feeling clay morph and yield in your grasp, is a vital recess from the accelerated pace of life within hospital doors. For two hours at a time, the residents are not rushing, not stressed, not checking their phones. They're engaged with the feel and weight of a small piece of clay, answering to no one but a small voice inside.
"We try to bring residents back to the human side of being a doctor," Evans said. "Giving them ways to connect with their patients, have empathy and understanding for what they're going through. It reminds them that slowing down can really help, and that the skills they bring as a doctor to that. They're opportunities to be clear with their patients, the opportunity to connect with colleagues."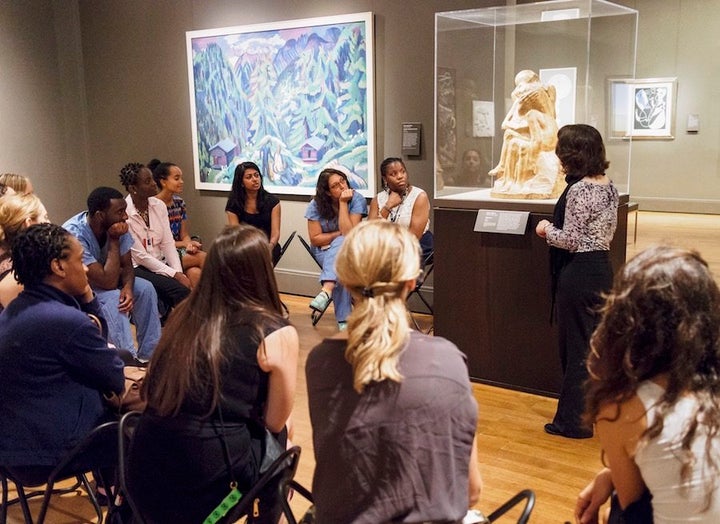 The Museum of Fine Arts also works with dermatology students from Harvard Medical School, though the program goals are distinct. With these workshops, the focus is on building observation skills that can be translated directly into dermatological diagnoses.
"A lot of the things you notice in a work of art -- the color, line, texture, shape, is similar to what a dermatologist is looking for in skin conditions," Evans said. "Using the artwork as a way to talk about what you are seeing and to building a case for what you are noticing as well. You can say you are seeing this or that in a painting, but you need to be able to explain why. That really helps doctors work on their evidence building skills and descriptive language."
Both dermatologists and medical practitioner residents work with artwork from the MFA's collection. In one room full of ancient Buddhist imagery, the conversation touches on the importance of self care and meditation. In a contemporary gallery, a certain image can have unexpected ramifications.
For example, Charrow mentioned a certain series of photographs by Nicholas Nixon, in which he photographed four sisters every year for 40 years. When the photos made the rounds on the Internet in 2014, the overwhelming reaction was one of nostalgia and the magic of sisterhood. For Charrow, however, the image illuminated the often tangled web of family dynamics, a particularly difficult aspect of her work.
"It was a really haunting set of images," she said, "and hard to distinguish the relationships between the people. As a doctor, you are seeing a family in this bizarre time slice. You have a window into these weird interactions you normally would not have. Sometimes the decisions they make seem so foreign. Like in the photos, as a doctor you can feel very clueless to the dynamics of the family in some situations."
Overall, Evans hopes the workshops provide medical residents a safe space to process the intensity of their daily experiences, thus better enabling them to continue treating patients with not only accuracy but compassion and strength.
Another goal is presenting the museum as a space of refuge, an available resource to meditate, unwind and think.
Works from the MFA's collection: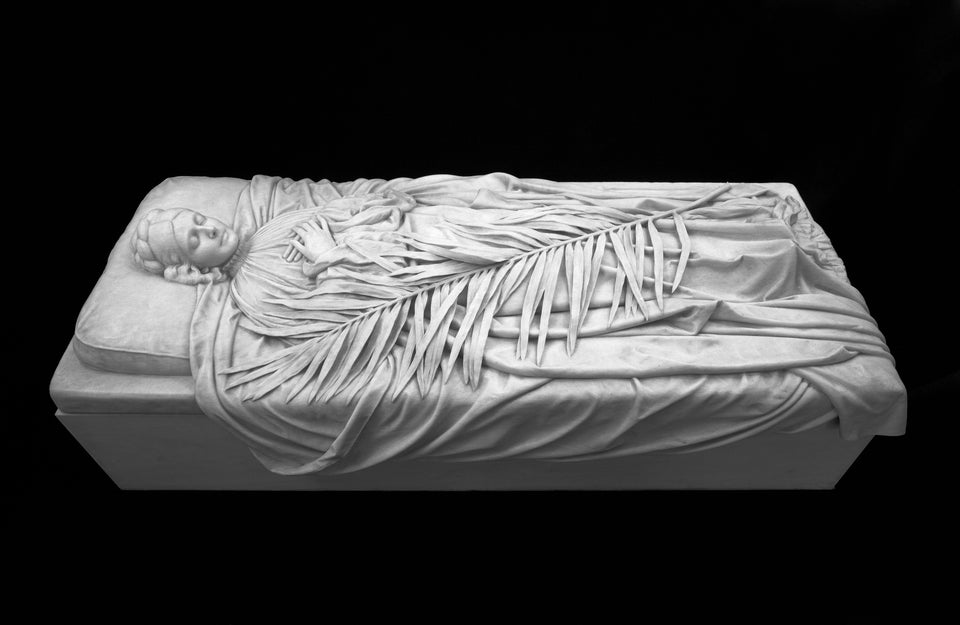 Photograph c. Museum of Fine Arts, Boston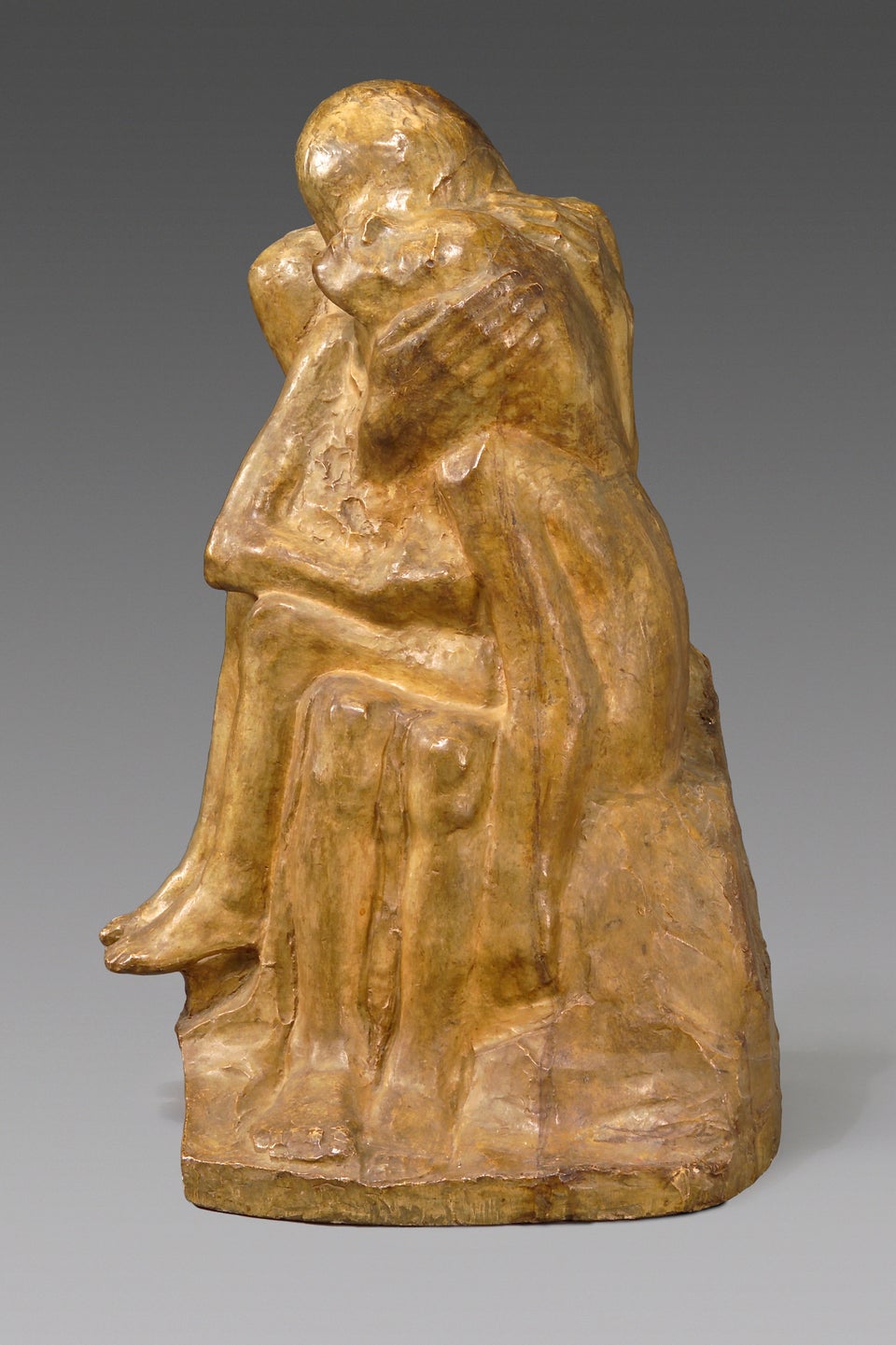 Photograph c. Museum of Fine Arts, Boston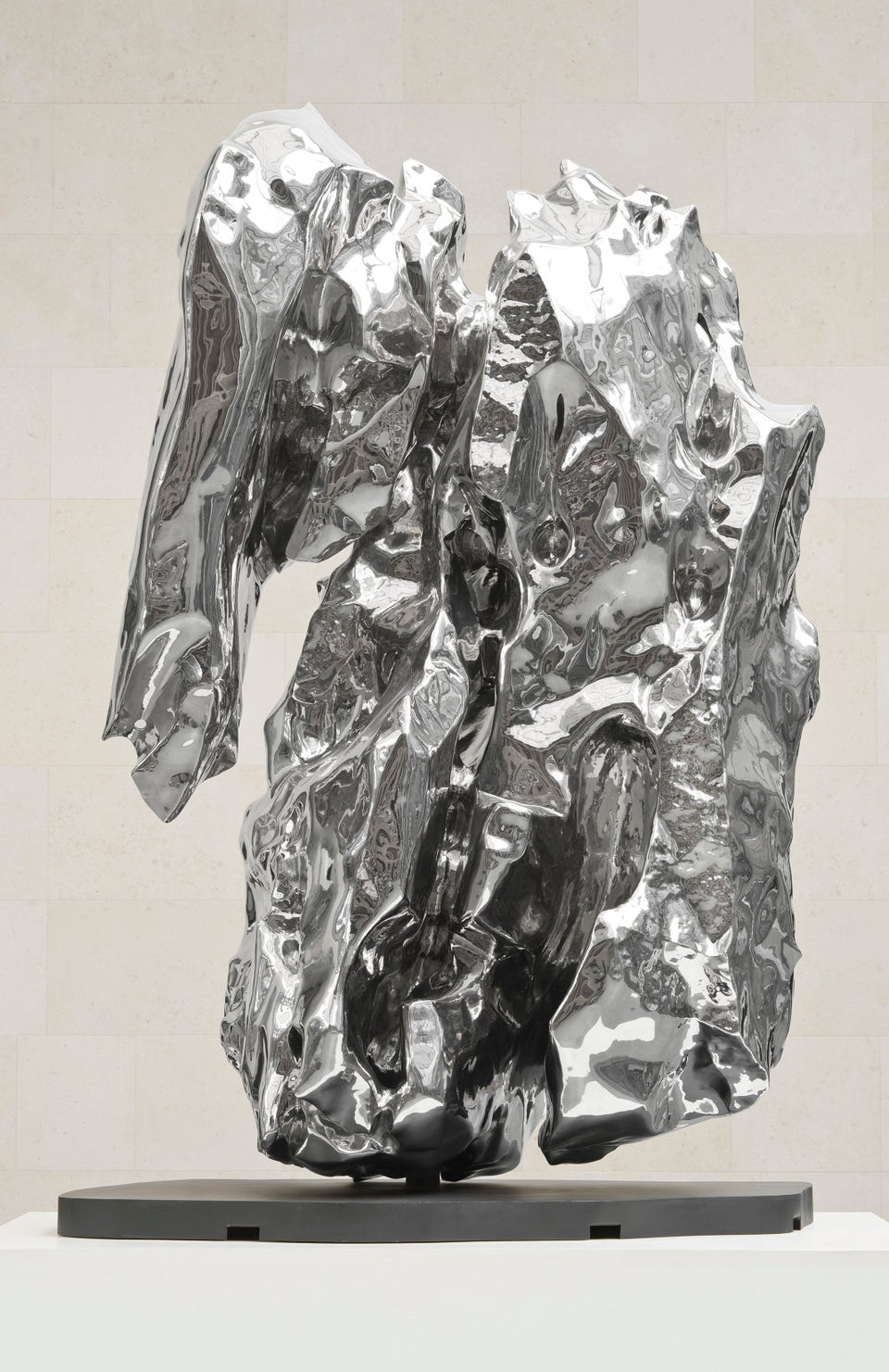 Photograph c. Museum of Fine Arts, Boston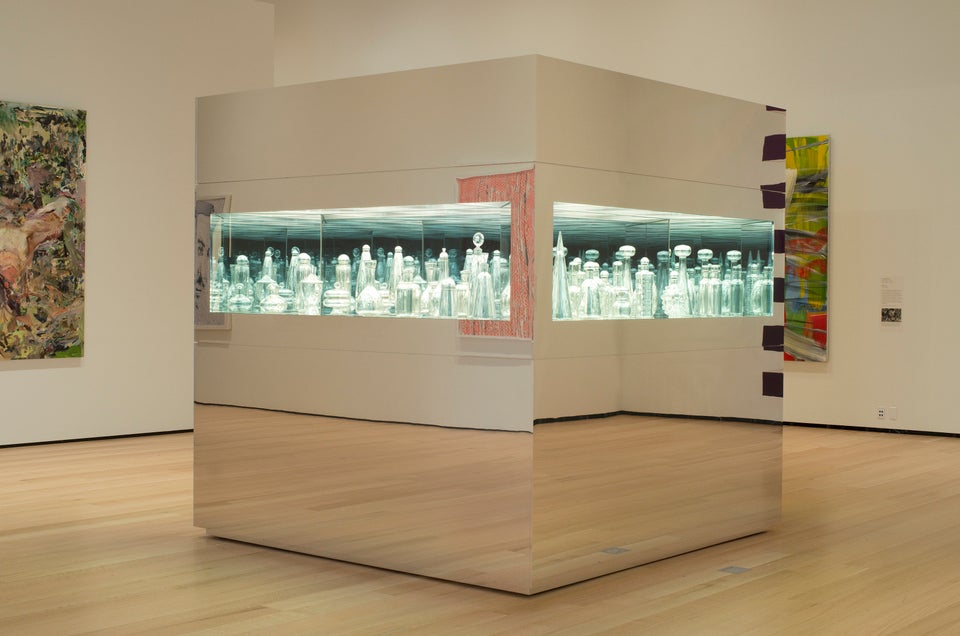 Photograph c. Museum of Fine Arts, Boston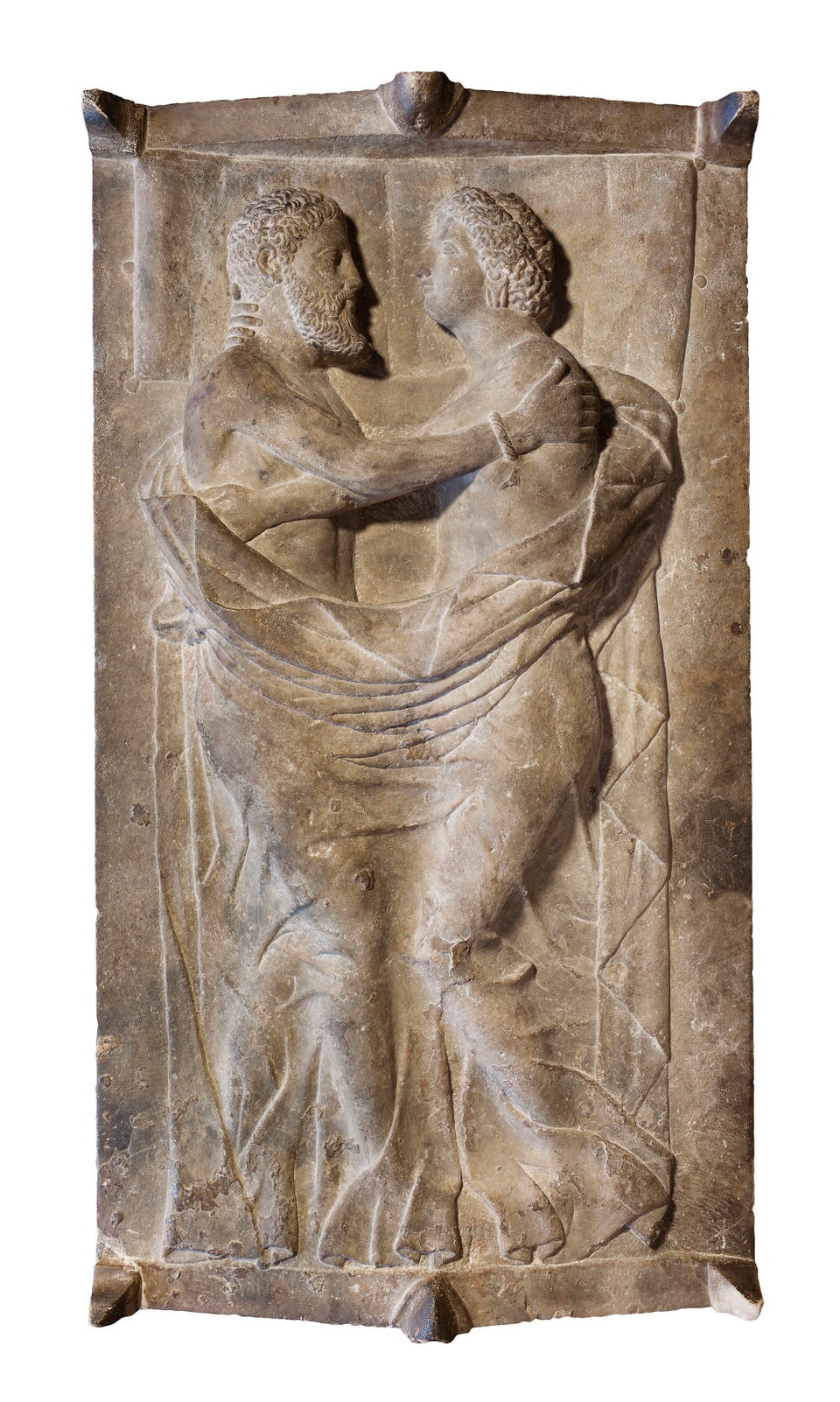 Photograph c. Museum of Fine Arts, Boston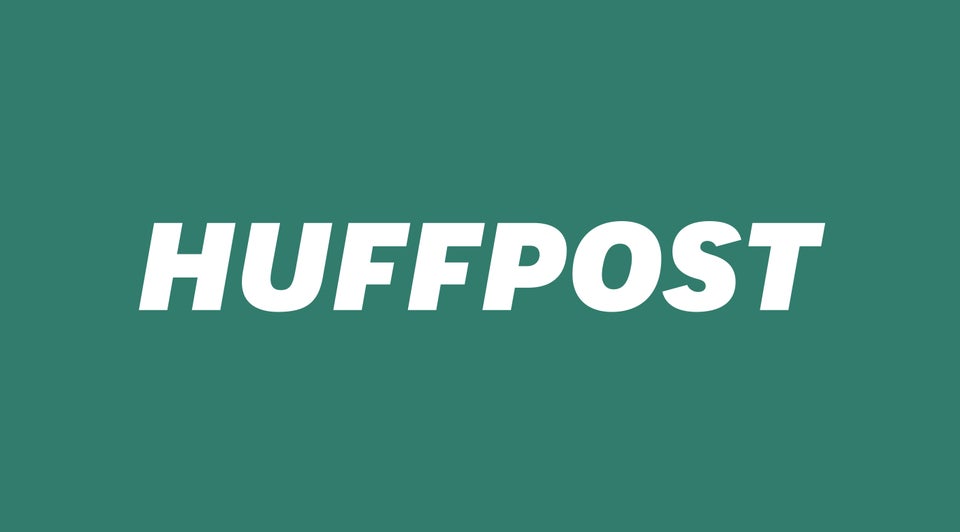 Most Popular Museums Around The World
Related