It seems obvious: medical schools are where you go if you want to become a doctor.
But in addition to teaching the next generation of physicians and surgeons, they also do so much more--especially now in the age of Obamacare.
Medical schools are hotbeds of scientific discovery. Connected to universities and teaching hospitals, they conduct research--ranging from laboratory studies to understand how disease develops to clinical trials of the latest experimental drugs. This bench-to-bedside approach to research ensures that the most cutting-edge therapies make it to patients as quickly as possible.
Medical schools fall under the radar for many people except in times of grave illness or personal catastrophe. When critical, highly advanced care is required, then academic medical centers, which combine teaching hospitals with university-based schools for doctors, nurses, and other health professionals, enter the picture.
Academic medical centers are the place to go for the most complicated and life-threatening conditions, like organ transplants, intensive care for newborn babies, and traumatic injuries. Staffed by medical school faculty, they have the expertise and the latest technologies needed to treat rare or complex diseases and perform the most intricate procedures.
Doctors at medical schools also treat patients with less serious conditions at offices throughout the community. Many provide care to the medically underserved through Medicare and Medicaid. According to the Association of American Medical Colleges, the nation's 120 academic medical centers provide about 40 percent of all hospital-based charity care.
The Affordable Care Act has been pushing medical schools and other healthcare providers to rethink business as usual--especially in the realm of patient care. Now medical schools--working in partnership with universities, teaching hospitals, the government, and private industry--are figuring out ways to expand access to high-quality healthcare to all Americans, while keeping the costs to society under control.
Consider the way patients have traditionally been cared for. Under what's known as the fee-for-service model, doctors are paid based on the tests or procedures they perform, rather than the quality of care they provide. Spurred on by Obamacare, our healthcare system is shifting toward a model that focuses on the needs of patients and how beneficial the care they receive actually is.
That's good news for patients, who lie at the center of everything we do at medical schools.
One exciting strategy pioneered by schools like ours is precision medicine, which aims to improve healthcare by focusing on the uniqueness of each patient. In life and in medicine, what's true for most is not true for all. The goal of precision medicine is to provide each person who walks in the door with exactly the right care at the right time. Driven by astonishing leaps in technology, precision medicine is starting to parse the subtle differences in genes and lifestyle that determine our individual stories of health and disease--and it will enable doctors to make better treatment recommendations based on that knowledge.
At the same time, medical schools are taking a broader perspective and concentrating on improving the health of populations. They're forming accountable care organizations, a new form of healthcare delivery that seeks to identify the most pressing needs of a group of patients, as well as those individuals who would most benefit from medical intervention. Organizations like these promote a team-based approach to care and coordinate services for each patient, ranging from prevention to specialized treatment to rehabilitation. Fueled by advanced health information technology, they promise to deliver improved health outcomes as well as lower costs.
Given the dramatic changes, innovations, and robust political debate occurring in the world of healthcare, it has become increasingly important for medical schools to communicate to the public exactly what it is that they are trying to achieve.
For that reason, Weill Cornell Medical College is unveiling a new name--Weill Cornell Medicine--to underscore our work on behalf of patients. We're also adopting the tagline "Care. Discover. Teach." to more accurately communicate the full scope of our mission.
And that mission is to transform the way that medicine is currently practiced. That means teaching doctors who will care for our rapidly aging population and shape healthcare policy long into the future. It's about discovering new cures for diseases that ravage communities locally and globally. And most of all, it's about providing the very best, personalized care to patients in need, both in New York and around the world.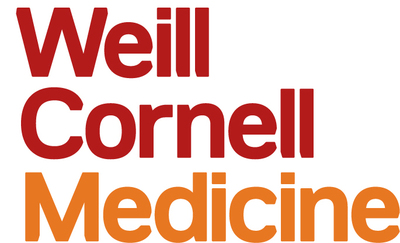 REAL LIFE. REAL NEWS. REAL VOICES.
Help us tell more of the stories that matter from voices that too often remain unheard.