Is there anything more nerve-wracking than picking out a first date outfit? Probably, but it is definitely a source of major anxiety for both sexes. But especially women, b ecause there are so many more options (heels, no heels, makeup, no makeup, skirt, pants, dresses etc.). More decisions, more stress.
At the end of the day, what you wear on a first date doesn't really matter and what your partner thinks of said look matters even less, but we can't help but be a little curious -- what do men really notice about woman's first date outfit?
To find out, we teamed up with AskMen.com and conducted a survey asking over 900 dudes about first date outfits. Below, we compiled the results into an infographic created by our own Jessica Kane. Scroll all the way to the bottom for our thoughts on the matter.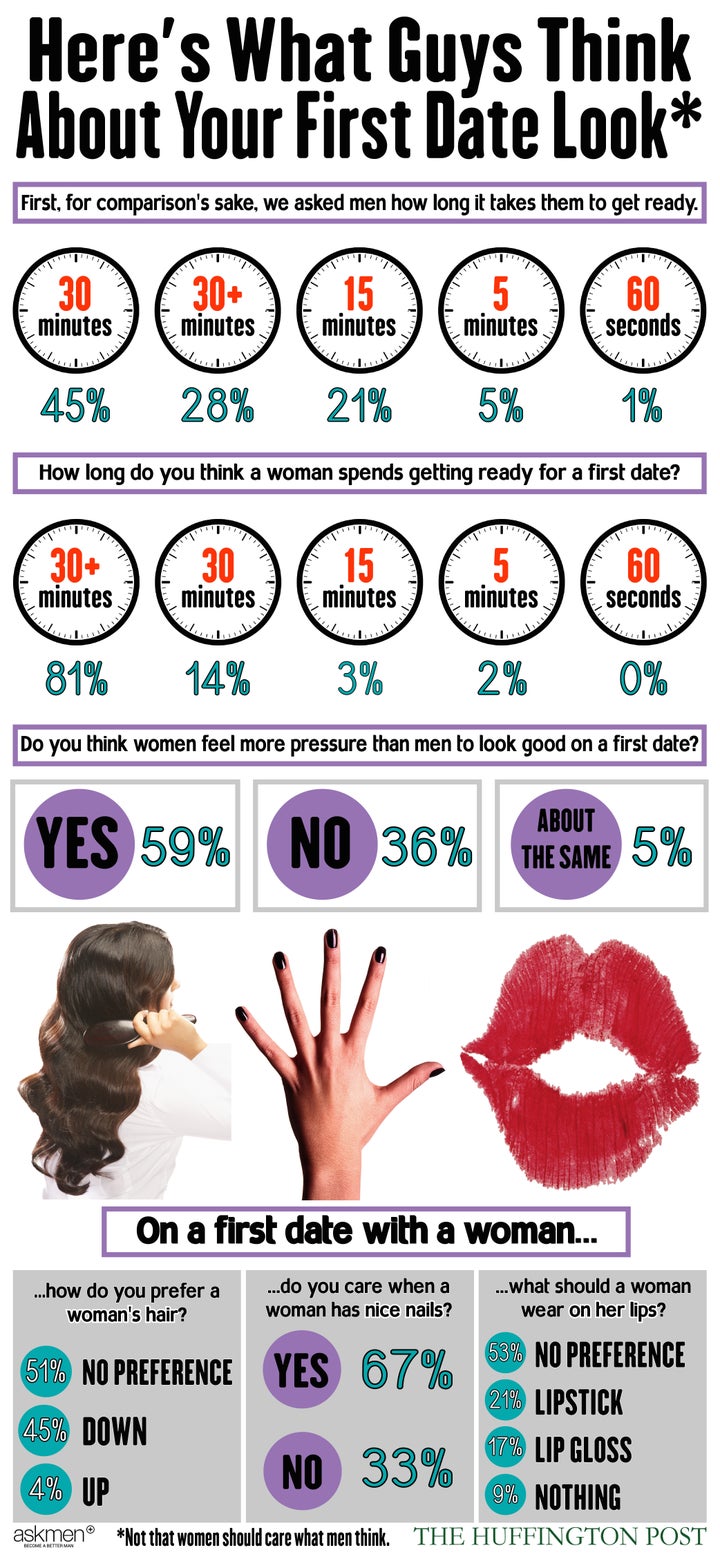 Interestingly, the men surveyed spend, on average, 30 minutes getting ready for a first date (what they could possibly be doing for 30 minutes, we'll never know) and they apparently really notice a woman's nails. We were happy to see that when it comes to women's hair and nails, most men have no preference. Maybe we can all start stressing a little less about our first date outfits now?
The survey was conducted on AskMen.com from August 12-25, 2015. A total of 961 men were surveyed. The age breakdown was as follows: Under 18 (9 percent), between 18-24 (45 percent), between 25-34 (31 percent), between 35-44 (8 percent), between 45-64 (6 percent) and over 65 (1 percent).