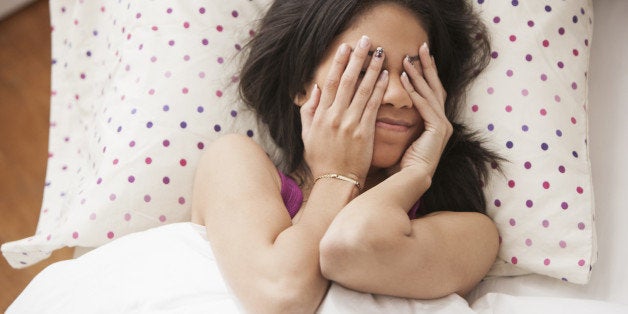 Mornings can be tough to navigate. In a perfect world, they'd be filled with chirping birds and traffic-free commutes. But on most days, it feels like we are living Murphy's Law. We've partnered with McDonald's© to take a look at the morning struggle we can't seem to avoid. Do you feel our pain?
8:00 AM: You're woken up by your alarm clock, which triggers an overwhelming urge to break something. Instead, you hit snooze.
8:10 AM: A couple of snoozes later, you glance at the clock. There's a terrifying instant in which you think it's much later than it actually is. To your delight, you were wrong! You take a second to honor the small victories in life, and then you go back to sleep.
8:25 AM: After the fifth buzz, you finally relent. But now it really is late.
8:26 AM: A sudden calm comes over you as you jump out of bed with a clear vision of what needs to get done.
8:30 AM: After getting dressed in a spastic scramble, you check your work in the mirror.
8:31 AM: Breakfast time! Expectation:
8:40 AM: You get out the door and head to your favorite coffee place. This is you in line:
8:45 AM: This is you once the coffee is in your possession:
8:50 AM: You realize that some sort of miracle is going to have to occur for you to get to work on time. You send a silent prayer to the universe for green lights.
9:00 AM: You hit all of the red lights.
9:05 AM: Might as well make the most of it. You put on your jam.
9:10 AM: You arrive at work and stroll in 10 minutes late, but no one seems to notice. You decide to accept it and own it.
9:15 AM: Finally at your desk, you glance at your email and promise yourself that you'll do better tomorrow.
Mornings may not be the easiest part of the day, but there are ways to make them a little brighter. McDonald's McCafé© and Egg McMuffin© are pick-me-ups that can help you get from A to B that much faster. Maybe you'll even be five minutes early.

REAL LIFE. REAL NEWS. REAL VOICES.
Help us tell more of the stories that matter from voices that too often remain unheard.