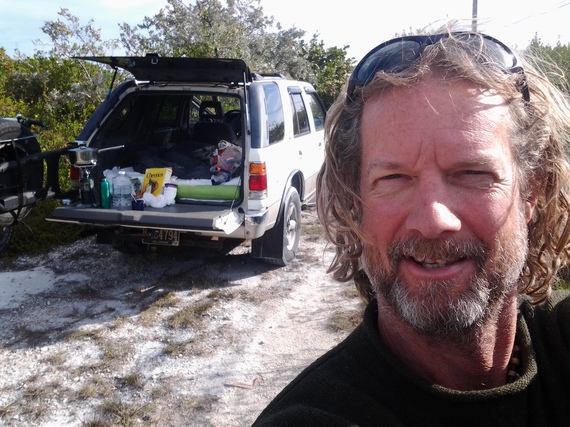 Polar vortices blasted many Northerners to lower latitudes last winter, and at the end of the road is Key West -- America's southernmost point. That's high season in the Conch Republic and lodging prices get ridiculous. But I stayed for free by sleeping in the back of my tinted window SUV. Some call it "stealth camping" and it's not for everyone ... only the most adventurous.
I mean seriously, after a night of revelry on Duval Street, you really just need a place to lay your head. So why should I pay hundreds of dollars for a hotel room? I could certainly have afforded one, but that seems wasteful to me. Good food and entertainment is where my money went. I had a blast, but after a week of sleeping on the city streets and parking lots of Margaritaville, even I was ready to return to the relative luxury of actual campsites (fortunately there was a 24/7 Walgreens nearby with rest rooms, and showers at the beach).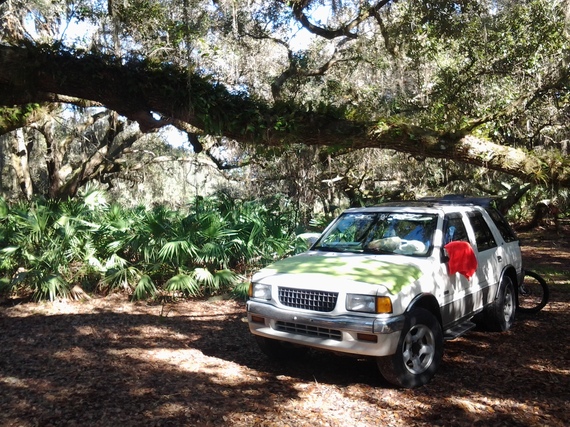 Being my first winter after retirement, I wanted to take my time getting to know the Sunshine State, albeit in my own unorthodox fashion. I had lazily meandered down Florida's Atlantic coast in January, around the Keys in February, and up the Gulf Coast & across the Panhandle in March. I spent a few nights in motels and with friends & family along the way, but mostly slumbered comfortably on a full-size mattress in the back of my trusty 1996 Isuzu Rodeo.
Most people don't realize there's loads of free camping in Florida. I stayed gratis primarily on Water Management District lands. You simply request a permit on-line for a location and number of nights and BAM -- an email with the lock combination to the campground gate appears in your inbox. These campsites generally have a cleared area with a picnic table and fire ring, with a water spigot and porta-potty nearby. A few areas even have bath houses with hot showers! At several places, I had the entire campground to myself. I did spend some nights at state parks and other pay campgrounds out of convenience and because there are very limited free legitimate locations in the Keys.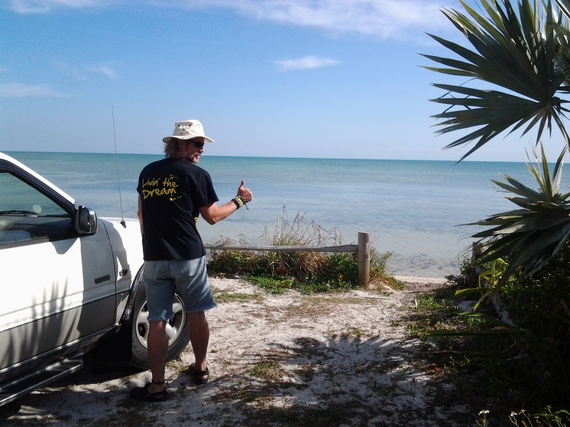 It was amazingly comfortable in the back of my Isuzu atop six inches of heavenly memory foam. With a sun roof and vent visors above the windows to allow air flow, it was never hot or stuffy. On steamier days I simply waited a little later to hit the sack, allowing things to cool off a bit. Winters in southern Florida are generally very pleasant with cool evenings.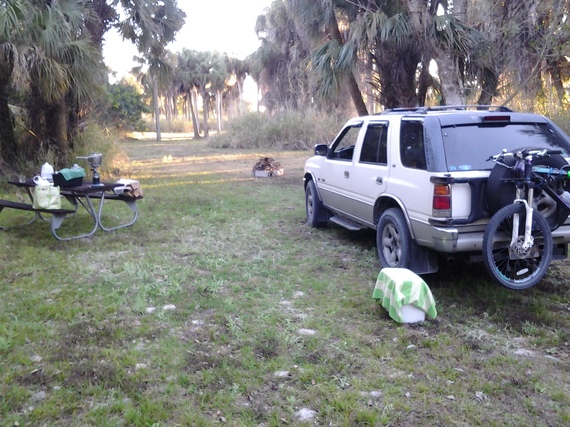 The campsites were surprisingly nice (especially for being free), and some were absolutely gorgeous, if you like the unspoiled flora and fauna of natural Florida. Amazing grand old live oak trees, palmettos galore, abundant wildlife, and YES there are gators in most bodies of water. I have to admit to being spooked a few times by noises of the night. Like the intrepid armadillos that would root through the underbrush around my campsite from time to time. However after a while these nocturnal noises became familiar, even somewhat comforting, sounds. But mind you, this is NOT Disney World!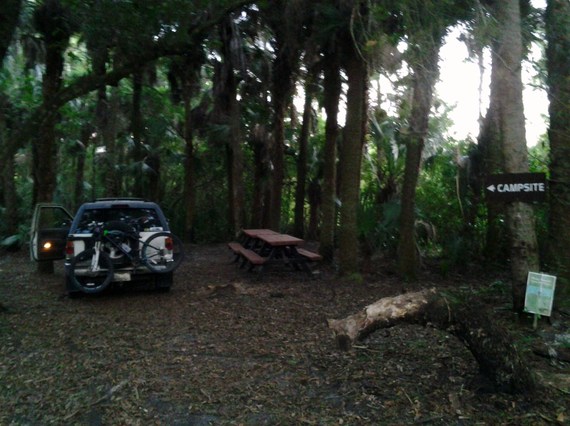 As you might imagine, you meet some pretty interesting people at these campgrounds. Somewhat quirky types with a kindred sense of adventure. Several areas allow full-sized RV's and I met one couple that had come down from Quebec for years to camp free in Florida's warmth. They towed two Harleys behind their huge RV and would go out for a long ride most days. Another fellow camper insisted I try out his new high-tech kayak in the gorgeous lake bordering the campground. It was built for speed, not stability, so I was super nervous not to tip the boat, lest I be swimming with gators!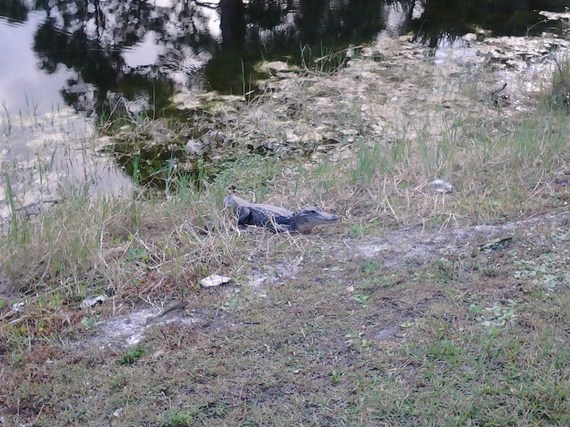 I'm a huge fan of the outdoors and bargains, so it was great fun combining camping with a dirt cheap escape from winter's northern misery. A campfire crackled most evenings and sometimes I cooked over the hot coals, but I typically used a compact one burner Coleman propane stove. I brought along only minimal possessions and camping equipment as space was a premium. It's amazing how little you really need to make a trip like this work. And I genuinely enjoy the challenge!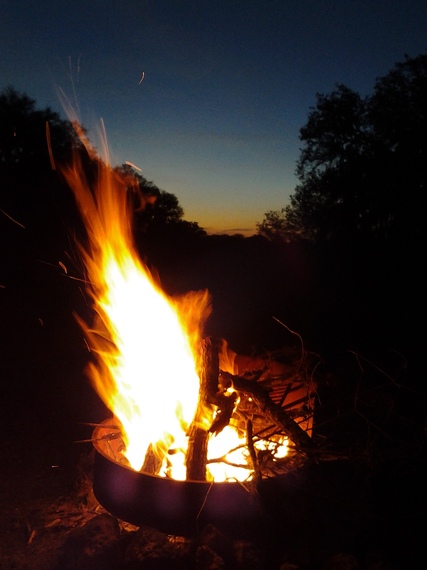 I was very active -- snorkeling, cycling, playing tennis, hiking, kayaking and I can honestly say that I didn't encounter any real unpleasant or dangerous situations during my travels. Though this may not be everyone's idea of snowbirding; for this adventurer on a budget, it was an ideal way to start my retirement adventures.
PHOTO GALLERY
7 Hot Travel Trends For Boomers
Calling all HuffPost superfans!
Sign up for membership to become a founding member and help shape HuffPost's next chapter