My history met its future in August of 1990. Then it was buried under the reality of moving from my parents' home to a dorm room at a small historically black college in Mississippi. Over the next four years, that college would come to be a haven for my academic abundance, the cultivation of my religious journey, development of my leadership skills, birth of lifelong friendships, and protection of my naive and sometimes broken heart.
Simply put, the years from 1990-94 were epic. In 1994, I graduated from epic only to spend the next two decades trying to create that same type of experience for college students as a college instructor, advisor, administrator, and student services coordinator.
While I'm not really sure if any of my students would use the word epic to describe their experiences, I know that I dedicated a lot of time to make sure their college years were memorable. By the early 2000s though, I realized that what I really wanted was impossible. I wanted to teleport myself back to the early 1990s.
Sure, I could watch A Different World reruns or rent Spike Lee's School Daze to get my memory fix, but that fix would only last so long. And while I love my life, I do sometimes wish I could return to the days of old. One weekend not too long ago I did that - with my teenage children - who are now beginning the college search process for themselves.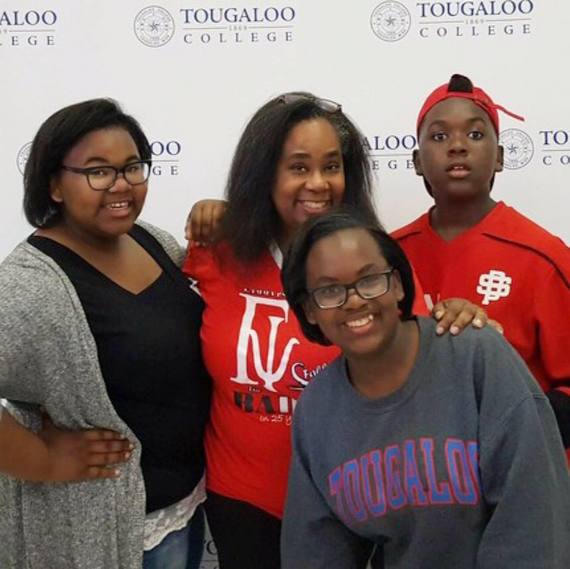 We attended a 90s reunion weekend at my HBCU, Tougaloo College, a located on the northern edge of Jackson. That weekend I reclaimed the word epic, and my kids were able to make true connections between academics and the other important life stuff to consider when choosing a college.
This particular weekend, those other things included hanging out on the yard, witnessing their momma practice sorority strolls from YouTube videos, and hearing about memories from living in a dorm on stilts.
Here's what my college reunion taught my kids:
1.You make lifelong friendships in college. Through my college years, whenever college alums visited campus to tell us about the adventure we were just beginning, they were all very serious in talking about the friendships that endured in their post-college years. I've preached it to my students over the years, and my kids have definitely heard it more than once. My sorority line sisters have added so much value to my life, it is unreal.
2. Mom does know how to have fun. I laughed a lot, I danced a lot, and I barely got any sleep. They saw me reminiscing with old friends as they explored the campus, and they asked questions about "life back then." I wasn't fussing, reminding anyone about homework, or limiting screen time. We could relax and have fun as a family.
3. Social media can be the platform for making connections, but real life interactions are the key to sustaining those connections. The cafeteria was our Facebook, the yard was our Twitter, and the yearbook was our Instagram. Even though many of us have flocked to those platforms and are a part of groups and pages that all relate to our college years, nothing beats reconnecting in person. I am thankful I was able to meet wives, husbands, children and other family members of classmates in person.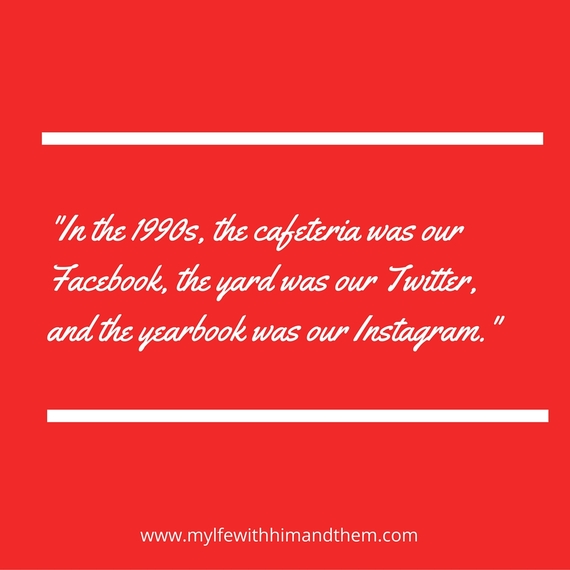 4. Despite the flag drama and the racist rhetoric, Mississippi is and always will be home. Through the years I've gotten some weird looks when I use the phrase "Heartfelt Mississippian." Even though I grew up in Chicago, both of my parents are from Mississippi and we would travel a lot during my childhood. My grandparents were there, my aunt and uncle were there, my cousins were there. Everyone I love is there. That is where they lived and fought for social injustices and the right to vote. How could it not be home?
5. College is more fun when it's a family affair. My grandfather and I attended the same college. I have two older cousins who attended the college. And while I was a student, five other cousins were also students. As an only child, it was fun to be able to participate in the banter across the Thanksgiving table as to which school is better. And even if I didn't participate, I knew in my heart (just as I'm sure the rest of my family thought) that Tougaloo was the best college. Ever.
6. Diversity exists in more ways than one at an HBCU. I went to an HBCU because I felt at home when I visited the campus. What I didn't realize was that while skin color may not be much of an issue, diversity exists in other ways. HBCUs are a mecca of artsy students, nerdy students, entrepreneurial students, traditional college-aged students, and returning adult students. Differences exist within all people, and my HBCU was a safe place for the birth and development of many schools of thought for young minds.
7. The civil rights movement was founded in the halls and on the grounds of HBCUs. Fifty years ago, Tougaloo College was pivotal in the civil rights movement. Students rallied and supported some of our greatest leaders on the subject of race and equality in Mississippi's capital. When my parenting conversations get tough about race relations in our country today, I always tell my kids about Tougaloo's history and involvement in human rights initiatives, because even if they don't attend college there, it will always be a part of who they are.
Have you had an amazing time attending one of your reunions? Tell us about it below!
This post first appeared on My Life With Him and Them. Click here to visit the blog and read more tales of Toni's journey as a single mom with three adolescents.