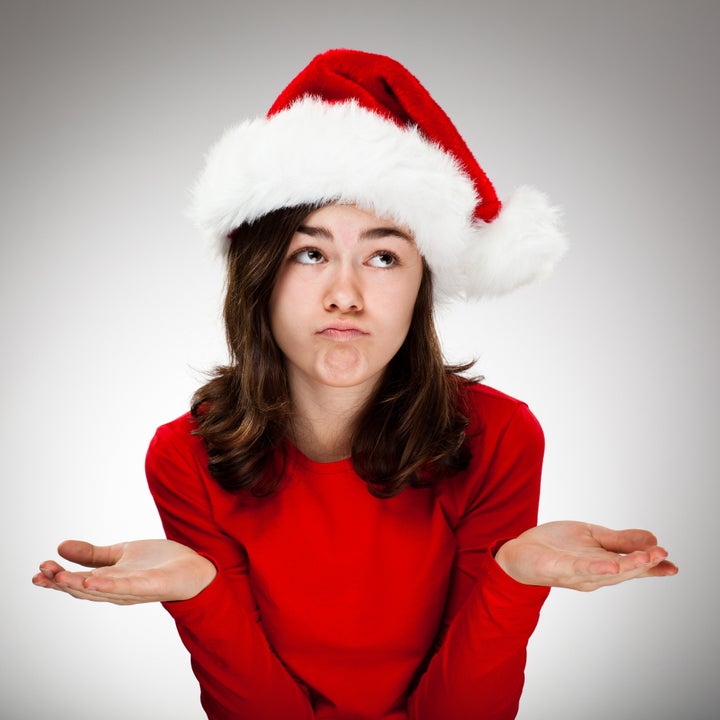 Santa's days are numbered. The end is coming, and I don't mean December 25th. Children everywhere are contemplating the ultimate Christmastime question: "Is Santa real?"

As we decorated the tree one year, our youngest, about 5 at the time, asked, "Mom, is Santa real?" Buying time, I replied: "What do you think?" She didn't respond. I dodged that one, but knew I needed an answer soon.
Her question took me back to the year her big sister discovered the truth. On Christmas Eve she dozed on the couch, determined to prove us wrong and catch Santa Claus in the act. She's a heavy sleeper, and we managed to tip-toe around the tree while she snoozed. By the next Christmas season, she had resigned herself to Santa's status, albeit with some sadness. I was sad, too. We created this dilemma. How could we have fostered this fantasy, all the while knowing one day we'd have to tell them otherwise?
My own mother's answer was always: "Santa is love." As a second grade teacher and mother to my five older siblings and me, she was confronted with this question countless times. She wove the spirit of her response into relevant curriculum concepts. For example, in science lessons she explained that even the most talented heart surgeon, administering life-saving procedures to his patients, holds only the tissue in his hands. She asked her class: "Does the doctor see love, goodness, trust and happiness as he operates on the human heart?" "No," replied the class. "Do you know love, goodness, trust and happiness in your life -- the most dynamic functions of the human heart?" The answer was an emphatic "Yes!"
Throughout her life, my mom opened my eyes to a dimension in life beyond what the hand has touched and the eye has seen. When her grandchildren began asking The Question, she wanted a more permanent record of her insights, so she wrote a Letter to the Editor of our local paper. Published on Christmas Day, it said, "Yes, my dearest child, there is a Santa Claus! You will find him not only in the packages that you unwrap, but in the greatest gift we give -- the gift of ourselves to each other!"
Ultimately, my husband and I welcomed Santa into our home because we wanted our daughters to share this perspective.
The day of reckoning came. I'd dodged the issue long enough. As I prepared dinner one evening, my 5-year-old sat at the kitchen counter, stared straight into my eyes and asked: "Mom, is Santa real? Do you believe in Santa?"
I took a deep breath. "Well, Katie, Santa is love. Wherever you find people being good to one another at Christmastime, Santa is there." I chose my words carefully -- too slowly for my eager child. Impatient, she interrupted me and said, "Well, I believe in him." She held my gaze one second longer, emphasizing her point. I smiled and said, "I believe in him, too." Case closed, she beamed and and ran from the room. For one more year, at least, she had her answer.