Recently, I've spent a lot of time reflecting on my personal theory of leadership. And as I contemplate, I realize just how many leadership lessons I learned from my mom -- both directly and indirectly.
And so now, in honor of Mother's Day in the US, I want to share with you three of the leadership lessons she shared with me.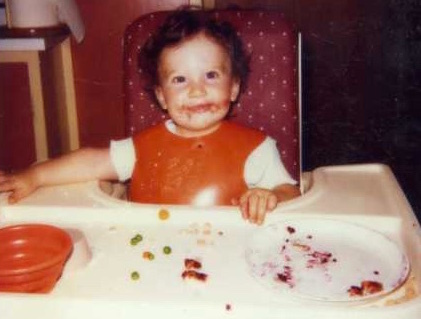 1. Everyone has something of value

I distinctly remember, even as a small kid, that my mom showed respect and admiration for every person with whom she interacted; whether that was a bagger at the grocery store or an intern with whom she worked. That mindset is one which is easy to appreciate intellectually, but is far harder to accomplish in practice. It takes conscious leadership to always look for the value in others, and to cultivate an environment in which they can bring that to the surface.
In the Andon system of manufacturing, every single employee at a factory -- not just management -- has the ability to stop an assembly line immediately if he or she spots a problem. Not only does that build rapport among workers, but it can also vastly improve production quality, because agency is distributed rather than concentrated.
Though my Mom never worked in a factory, I believe she understands this intuitively -- the best leaders are able to see the value everyone -- from entry level to CEO -- can bring to a team, and find the ways to guide that value to the surface.
"Be kind whenever possible. It is always possible" -- Dalai Lama

Even in stressful situations, I've always observed my mom being kind and always appealing to people's better sides, instead of riling their worse side. In times when she would be justified to express anger or yell, she is always conscious enough to remain calm and collected. She proves the adage that you catch more flies with honey than with vinegar.
Google recently used its penchant for big data to study what makes teams successful. The number one success factor is whether a team has "psychological safety," defined as "a sense of confidence that the team will not embarrass, reject or punish someone for speaking up."
Clearly a leader who is kind will have the best chance of building this culture -- which enables risk taking and mutual respect -- compared with one who is unkind.
3. Nothing is wasted

My first job I ever had was selling autographed sports memorabilia. For a teenage guy like me, it was a dream job -- I was getting paid to talk to people about sports, and hopefully convince them to buy something. But I also was sure I wouldn't be doing this for the rest of my life, and I would sometimes get restless, wanting to do more.
My mom counselled me to learn as much as possible, and to remember that no experience is ever wasted; it all builds upon itself.
When we were first building StartSomeGood, we set out to create the best customer service team in the crowdfunding world. And without my experience in customer service at my very first job, I never would have had the interest, nor the aptitude, to make this possible. A great leader builds on his or her history, weaving a tapestry of knowledge and experience into a progressively stronger and more diverse set of expertise.
(I am still waiting, though, to see how the world-class bubble wrapping skills I learned at that job will finally come back to pay dividends).
And so on this Mother's Day, I encourage you to take a bit of time to reflect on your own approach to leadership, and consider how your mom might have influenced it. As a small act of Microleadership, I encourage you to share these lessons with her and, if you're comfortable doing so, below in the comments as well.
Happy Mother's Day, Mom, and to all moms around the world!
If you'd like to receive more tips and advice on the leadership it takes to create a better world, I hope you'll join The Changemaker Toolkit -- a weekly resource email I send out to help you do good, be brave and lead consciously at http://changemaker.us
Calling all HuffPost superfans!
Sign up for membership to become a founding member and help shape HuffPost's next chapter