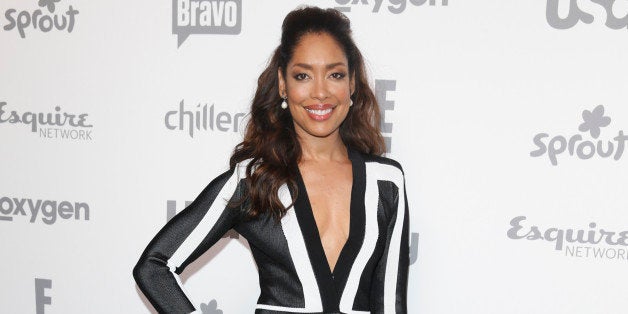 "La sangre llama", is something I heard my mother say countless times as a child. She would say it by way of explaining why her American born children, growing up in the middle of The Bronx in New York City, loved "our" food, moved instinctively and with seemingly no self-awareness to "our" music, and spoke "our" language with the same rapid fire Cuban cadence of those born there.
Then, when I was 12, I visited Cuba for the first time. This mysterious place that was so close and yet so far, shrouded in intrigue and innuendo and that glorious cold war term, "propaganda." None of which had anything to do with me.
I was going to meet my family for the first time. It was going to be the first time my mother had wrapped her arms around my grandmother in 22 years. And it was the first experience that opened the door to truly understanding what my mother had been saying all those years.
We arrived at Jose Marti airport quite late at night. I was so excited. My 12-year-old brain was spinning. All I was thinking was that I was breathing Cuban air, and walking on Cuban soil, and there were Cuban palm trees (which incidentally was my nick name in junior high. "Cuban Palm Tree". Kids are so clever) and the workers at the airport were Cuban, and I was surrounded by Cubans in CUBA!!
We were to go directly to my grandmother's house. It was years later when I could only begin to understand what that ride must have been like for my mother. When we finally arrived, what I witnessed was a love of singular category. A ferocity of nature, that momentarily wiped out everything around them. It seemed like forever before my mother called me and my sister to her.
My abuelita, Juana -- how was I going to fit 12 years of kisses and hugs into a week? I managed. After all, I still had all those aunts and uncles and cousins on my father's side! But a funny thing happened right around day three. All of that excitement and emotion had morphed into peaceful contentment.
My mother was right. Mi sangre, my blood, quite unbeknownst to me, had been calling out towards Cuba with the hope of merging once again and becoming whole. And there I was -- skipping through the streets of Havana with my cousins, hearing family anecdotes, ducking flying water bugs (those suckers are epic) and dreaming in Spanish. There was this other place now, where I belonged, that I understood and understood me.
I would love to spin a technicolor homage to Latin Heritage, the likes of which would conjure the kind of imagery reminiscent of old MGM musicals. After all, we can do pageantry and parades in our sleep. But I can't, because it wasn't pageantry that got my parents through language barriers, racist employers and cold New York winters.
They left a pre-Castro Cuba, because they saw a future in a country they believed in, never expecting the door would be slammed shut behind them for more than two decades. And so it was. They worked hard and sacrificed and thrived! They pieced together family, created their own and passed on their customs, language, history and of course, that precious blood, in which there is all the stuff you won't find in a book.
A lot has happened in the 34 years since my first visit to Cuba. I lost my mother to cancer, the Soviet Union collapsed, the Berlin Wall came down, and I grew up and left that magnificent Cuban cocoon of my parents' making -- and became an actress (my father still doesn't know where he went wrong).
Nevertheless, I happily became a willing participant in an industry that has a really hard time seeing me as a Latina woman. This Business of Show that has an incredibly unapologetic history of eradicating ethnicity, changing namesand hairlines and, well... history.
I honestly didn't see it coming. Much like the Cold War, Hollywood's past had nothing on me. Has it been challenging? Even heart breaking? At times, yes. Soul crushing? Por favor! Ignorance doesn't get to define me! And pretending all this deliciousness isn't Cuban, doesn't make it so. And so, like my parents before me, I saw a future in a world I believe in, and I continue to make space and create realities that are truer reflections of the world we live in.
I'm married now and have a daughter of my own. My husband is not Cuban, although he'll tell you over the years, he's become Cuban enough. And then one day, a brilliant discovery. My daughter was two months old when she became particularly fussy and unhappy. For my own sanity, I turned on some music. Albita's "Valgo el Brillo de Tus Ojos" began to play. And before the first percussive 8 bars were over, she was quiet. More than that, she was happy.
I thought it was a fluke. But time and again, Salsa music was the magic bullet to her discomfort. She's 8 now, and runs into the kitchen and says, "I smell picadillo!" and she's right. She doesn't ask me to bake cupcakes for her class birthday party. She wants a flan. And proudly announces to her confused non-Latino peers, "It's a Cuban dessert, like me."
She swings her hips to salsa music, and blasts Celia Cruz on her iPod while brushing her teeth. And as I stood in my kitchen with tears streaming down my face, as President Obama announced the ban was lifted, my daughter came to me and said, "Mommy, does this mean I'm going to finally meet my people?"
She, like her mother, is a happy, well-adjusted American girl with a heart that beats to a clave rhythm and blood that calls out to an ancestry of singular category. And, somewhere, my mother is smiling.
In honor of Hispanic Heritage Month, The Huffington Post asked celebrated figures in the community to write about Hispanic heroes who have shaped their lives and/or how their heritage has made an impact on their lives and careers. We will be sharing their stories throughout the month. But we know they're not alone. If you'd like to share your own story, email us at latinovoices@huffingtonpost.com.
PHOTO GALLERY
Latino Historical Events Every American Should Know
Calling all HuffPost superfans!
Sign up for membership to become a founding member and help shape HuffPost's next chapter