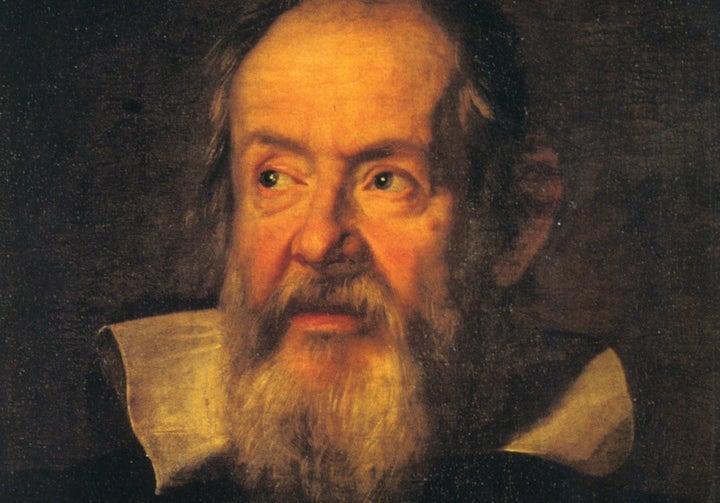 With the spot-on early success of its Juno mission, NASA has shown once again that it knows a thing or two about sending probes to distant planets. But when it comes to science history, the space agency seems, well, a bit off the mark.
"And yet it moves" (E pur si muove, in Italian) appears to be a reference to Galileo Galilei (1564-1642). But while the phrase is often attributed to Galileo, evidence suggests that the "father of modern science" never uttered the words.
"Galileo did not say 'And yet it moves,'" David Wootton, a professor of history at the University of York in England and the author of the 2010 book Galileo: Watcher of the Skies, told The Huffington Post in an email.
"It is a myth that has attached itself to the story because it is what people think he ought to have said" when church officials forced him to recant his heretical statement that Earth moves around the sun.
Galileo first observed four of Jupiter's moons on Jan. 7, 1610 (astronomers now believe there are 67 Jovian moons), and the discovery utterly transformed our view of the heavens and our place in the natural world.
"In many ways this [was] the first major scientific discovery -- the discovery of something previously unknown, and something at odds with all previous learning," Wootton said in the email.
Wootton said the discovery was especially momentous because it cast doubt on the prevailing Ptolemaic model (which held that Earth lies at the center of movement in the heavens) while lending support to the Copernican system, which holds (rightly) that the moon orbits Earth, which, in turn, orbits the sun.
Calling all HuffPost superfans!
Sign up for membership to become a founding member and help shape HuffPost's next chapter
BEFORE YOU GO
PHOTO GALLERY
Solar System In Black And White