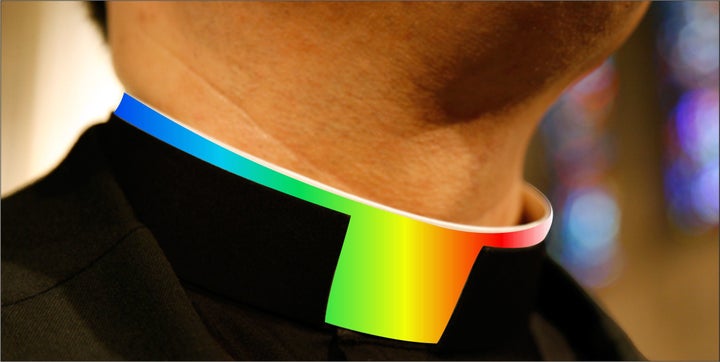 The first time I can remember hearing about the National Coming Out Day was in 2005 or 2006. I'm not sure what brought it to my attention, but I can remember hearing some of the stories about individuals who decided to come out publicly for the first time. As a closeted gay priest – I was in awe of their courage, their bravery and their integrity. But for me, the thought of coming out publicly scared me to death. I love being a Catholic priest, I love the ministry, I love working with others, helping them in whatever way I can… and I love the Catholic church.
And yet, I knew something was missing in my ministry. I would later understand that the missing peace in my life was – integrity. You see, to be a gay Catholic priest – who believes in the dignity and equality of all people regardless of who they love – also meant I had to be closeted, silent and repress my personal beliefs about who I am and about who I believe God created me to be. Integrity was missing.
In the years that followed, National Coming Out Day began to challenge me to live more authentically and with integrity. If others could do it – perhaps I could to.
I can remember sharing my struggle with a priest friend of mine. Should I come out or not? "What is it you really want?" He asked as I described my struggle. After a moment I reply, "I want to be out." My response caught me by surprise because the moment I said it, I knew it was true. I want to be out. It came with such clarity. I want the world to know the truth about who I am.
In the weeks that followed that conversation, I began to realize that what I really want is the truth to be out. I want the truth about homosexuality to be out. I want others to know that homosexuality is a gift. That you can live and love as God created you to love. We are created by love for love. Homosexuality is not a cross, it's not a curse, it's not an intrinsic disorder, it is a gift, created by love for love. It is a life-giving gift from God that embodies the infinite ways God's love can be manifested in our world. That's what I want. I want the truth to be out. I want people to know, to love and to respect one another by accepting this truth.
Popular in the Community