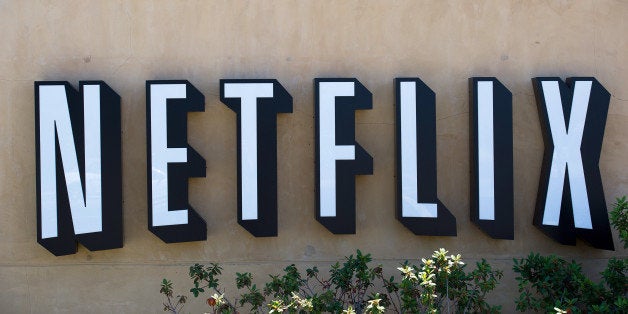 It's great to hear that Netflix is offering employees up to one year of paid parental leave. This is a big move forward in one of the only countries on Earth that does not guarantee parents leave with pay to care for a new baby.
But as an employer, I think the real story is the way Netflix handles parents during that year. Netflix employees don't have to stay at home with their baby for the entire time. They're supposed to confer with managers and colleagues to decide how much work they can handle, and how much time they need at home with the baby.
In other words, it's a way of working that Millennials (or NetGeners as I like to call them) have come to expect.
In the old way of working, the company was a fortress. You were inside the company, or out. You were at the office, under the firm thumb of your supervisor, or you were lounging at home. You were on the job, or at home with the kids.
In the new world, the one that that the Net Generation live in, this line between work and home has been erased. Their upbringing in the digital world has had a profound impact on how they view the activity called work. It's not location-based. They can work at home and play at work. The implications for HR are profound: The idea of fixed hours at work, fixed vacation times, fixed location of work, and fixed compensation pay make no sense for this new generation.
Fixed maternity leaves, even generous ones as you might find in a country like Canada, look awfully old-fashioned at a time like this. Sure, it's great to have a year of paid maternity leave, but what will happen when she or he goes back to work? Will the parent get to work partly at home and tune into early morning meetings via Skype? Or will the parent be driven into an awful choice -- work or kids?
As the Net Generation hits the prime child bearing years, employers had better figure this one out, and fast. The smartest women and men of this generation are looking for the companies that get the new paradigm at work.
Not surprisingly, my company, a think tank, has enthusiastically adopted the new paradigm of work. Employees are permitted to take as much vacation as they want. There are no restrictions. They have no working hours, and no requirements to be in the office. Instead of fixed rules, we think about our mutual interest. We all succeed when the company succeeds and we all decide when, where and how to work to make the company successful. We're still waiting for the first baby to arrive in our corporate family, and when that happens, you can be sure that the parents won't be stuck in a fixed maternity system. They'll be eligible for up to a year off work, with over half of their salary paid by government. Together we'll work out what kind of work makes sense for them and for us during that year.
So I'm happy to see that Netflix is joining our new world. It's good not only for the parents, but for employers who want to keep their high performers and get a chance to test young people who are filling in.
More companies should follow the Netflix example for an even bigger reason: How you treat young parents should reflect how you treat all of your employees. If you stop seeing your company as a fortress, where you're in or you're out, you can create productive new relationships with individuals, like parents, former employees and freelancers. New technologies, such as Blockchain, the underlying technology of the digital currency Bitcoin, are already making this possible, so that song composers and analysts can be paid for the intellectual property they create.
A new kind of parental leave, such as the one Netflix is launching, is part of this big new trend. The wall between companies and the outside world is getting increasingly porous, and companies that understand this will be a magnet for the most talented members of the Net Generation.
Don Tapscott is CEO of The Tapscott Group, a think tank. He is the author of 15 books and rated by Thinkers50 as one of the top five living business thinkers in the world. He also plays keyboards in the band Men in Suits. On Twitter @dtapscott.