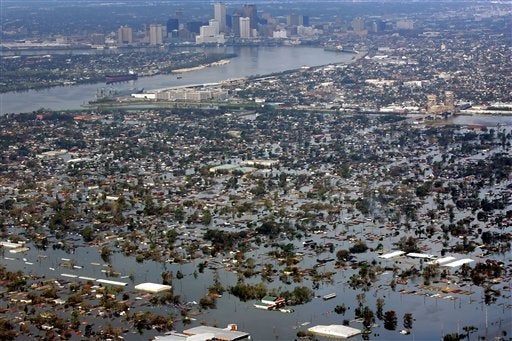 It's hard to fully comprehend the chain of events that led to losing Cayne Miceli in New Orleans. I last saw her dancing at Tab Benoit's New Year's Eve show as Dr. John sang "Let the Good Times Roll." Later we ended up at an impromptu fireworks show as 2009 dawned. The resounding description from her friends is that like most New Orleaneans she loved a celebration.
Days later Cayne went to Tulane Medical Center during asthmatic distress and was given a dose of prednisone, a drug which she had suffered a bad reaction to before. "It makes her kind of whacked out, " friend Mina Bellavia told Laura Maggi at the New Orleans Times-Picayune. "She doesn't remember things, she gets violent." According to hospital records, Cayne bit a police officer and was sent to Orleans Parish Prison.
Maggi reports that "Miceli told Bellavia she was arguing with hospital personnel about her lack of insurance, which she felt led them to force her out against her will. Miceli complained of feeling very weak, Bellavia said, adding that she said she had been treated at the jail for her breathing condition." The hospital's chief nursing office told the reporter that no patients are denied emergency treatment and that ". . . hospital staff saw no evidence that Miceli was suffering from psychiatric problems, even when she bit the officer."
Prison officials reported that while incarcerated Cayne attempted to commit suicide and was put into a 5-point restraint system and moved into the prison's psychiatric ward. While trying to get out of the restraints she stopped breathing, was resuscitated and transferred to University Medical Center. Her family later arrived to take her off life support.
The blogosphere is alive with Cayne's friends trying to understand what happened. Many feel that in Cayne's honor, a better system for the disenfranchised needs to be available in New Orleans. One point Dr. John made from the stage on New Year's Eve is that Charity Hospital should be reopened as soon as possible at its current location, not a residential area where people displaced from Hurricane Katrina are still struggling to come home. A "Renew, Restore, Reopen Charity Hospital" meeting will be held at 6 p.m. Wednesday, January 28, in St. Joseph's Catholic Church.
Cayne had a degree in urban planning and wanted her next job to have a positive effect on the environment. She loved live music and sailing. It's easiest to find her spirit in her 2007 guest column for the Ojai Post. The photo below is a blurry shot I took on New Year's Eve. This being New Orleans, there will be a second line.
How's N'awlins?

New Orleans is good :)
By Cayne Miceli

Spring is in her full on glory...
wisteria, jasmine, azaleas all in full bloom...

French Quarter Fest is next weekend
and Jazz Fest will be two weeks after that...

and the city is rebuilding itself piece by piece...

what used to be one freshly painted renovated shop or house on a bombed out street looking tragically hopeful is becoming two and three and six, etc...

In my neighborhood you can barely tell anything ever happened except for the continuing renovations here and there and lots of fresh paint... even the houses that survived basically intact are getting the once over or the boost... and by freshly painted I mean bright colors: purple, green, blue, pink, and multi... literally this morning I stopped my car to count 6 different candy colors on the front columns of a single shotgun house... I saw a Baptist church on Claiborne Ave with 3-story columns painted bright purple!

The roads are exceptionally bad (no dirt surfing here - but then we have no hills, only bridges)
and I hear the cops aren't looking for the people swerving, they're looking for the people driving straight into the potholes :)

Things I have seen placed by residents into potholes to keep themselves and others from falling in: the wheel of a car, a door, an appliance (maybe a clothes washer, maybe a dishwasher, not sure), a chair, and two chairs (it was a deep hole, one was not enough!), these are all different potholes...

My drive to work takes me through City Park and since the golf courses are presently closed and not being maintained, they are turning into exceptionally beautiful pasture land graced with ancient oaks... the greens, etc are now looking like Indian mounds.... but then I'm not a golfer and I've always thought golf courses to be an obscene waste of land... particularly because of all the chemicals used to maintain them...

and FREE MUSIC!!!! really really good free music... in the streets.... in the parks... in the clubs...

It's hard here, don't get me wrong...
and even the people doing well are apt to be busted broke,
but I think the lack of money is like a great equalizer that existed even before the storm and it's more true than ever now:

A LOT of respect is paid
and a LOT of value is placed
on what you can DO
rather than what you can buy...

and everything good that comes back is celebrated...

You can dance with your whole body here and everyone approves
and from babies to old folks, if they can stand up they will dance with you :)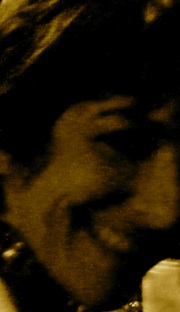 Calling all HuffPost superfans!
Sign up for membership to become a founding member and help shape HuffPost's next chapter