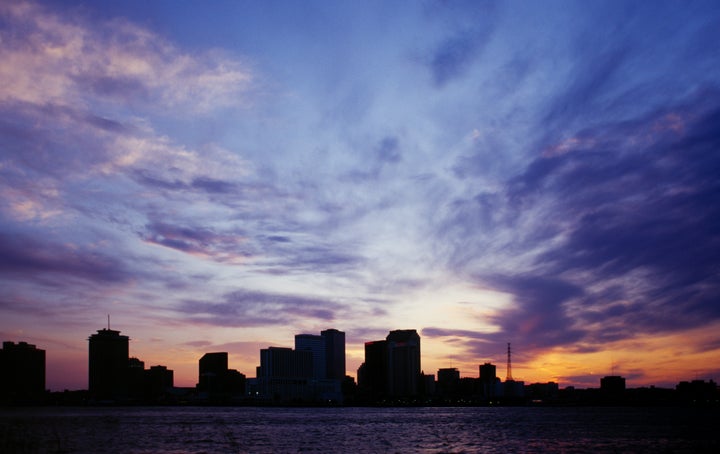 As the nation remembers the destruction and devastation of Hurricane Katrina in light of the tragedy's 10th anniversary this weekend, we also should celebrate the indomitable resolve and resilience of New Orleans - and look to what's next for the city to position itself for 21st century success.
New Orleans became a symbol of American rebirth and reinvention in the face of senseless tragedy. From dramatically improving results in its public schools to rebuilding its civil infrastructure, the city has taken many impressive and forward-looking steps.
Continuing this momentum will be essential for New Orleans over the next decade, and much more needs to be done to secure a bright future for the city and its residents. What really matters to New Orleans--and the people who call it home--is what happens moving forward to build on that impressive start and ramp up the rate of progress.
How to achieve that can be summarized in a single word: Talent. Moving forward, New Orleans must ensure its residents have the knowledge, skills and abilities needed to succeed in today's economy.
Talent is the vital ingredient in the recipe for the type of workforce that cities need to truly prosper in today's dynamic, global economy. The cities destined for real success in the 21st century will be the ones that work continually to broaden and deepen their local talent pools. The places that concentrate on expanding talent--dramatically, and in all directions--will be the cities that rise up as the paragons of urban excellence in the next century.
The tech magnets of Silicon Valley and the "cool factor" cities like Denver, Austin or Seattle all have practiced urban expansion by talent attraction, and that strategy works.
But there's an unfortunate downside to the emphasis on drawing talent in. Many of the cities that have closed the skills gap by importing talent have subsequently widened the equity gap. By attracting new talent to the city, they've reduced opportunity for those in their communities who need it most.

Austin provides a telling illustration of this. More than half of the out-of-state transplants living in that southwestern city hold a college degree, but that's true of just a third of the native Texans in the city. This creates a challenging divide--and it isn't specific to only Austin. In fact, three-quarters of the cities with the widest gaps in terms of college attainment between blacks and whites also happen to rank among the top half for college attainment among white residents.
So, any city that wants to build equitable, sustainable prosperity can't just focus on talent attraction. To position themselves to thrive in the next era, cities will need to grow their own talent. They'll have to work to boost the quality of education at all levels--from early childhood all the way through college. They'll need to create a college-going culture in their communities--because a high school diploma isn't sufficient to thrive in the 21st-century knowledge economy. And they will have to work to make the pursuit of education beyond high school more affordable, more accessible and more relevant for all residents.
On many of these fronts, New Orleans is off to an impressive start. For example, the city's efforts to rebuild its public school system since Hurricane Katrina have yielded noteworthy results. The percentage of public school students performing on grade level in New Orleans doubled from 2004, the year before Katrina, to 2014 - moving from 31 percent to 62 percent.

The progress that's been made in the post-Katrina era is undeniable proof of the city's deep resolve and indomitable spirit. It's made this American city a national symbol of rebirth, reinvention and innovation. By embracing that talent challenge--a challenge that extends far beyond its city limits and stretches from coast to coast--New Orleans can build upon that success and position itself to thrive into the next post-Katrina decade - and beyond.

Jamie Merisotis is president and CEO of Indianapolis-based Lumina Foundation and author of "America Needs Talent: Attracting, Educating & Deploying the 21st-Century Workforce," released by RosettaBooks in September.
Calling all HuffPost superfans!
Sign up for membership to become a founding member and help shape HuffPost's next chapter