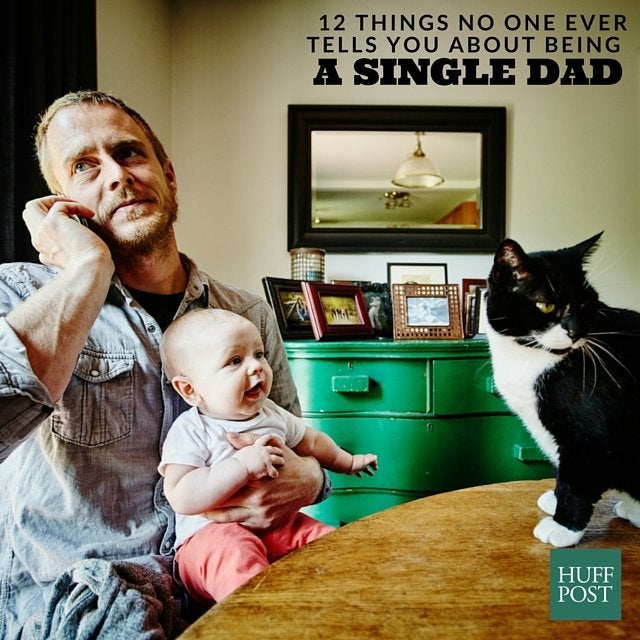 Nothing can fully prepare you for raising your children as a single dad -- but getting advice from dads who've done it themselves certainly helps.
Below, HuffPost Divorce bloggers share 12 things they wish someone had told them early on.
1. People will give undue credit to your ex.
"Here's one of my least favorite things I've heard people say to my son: 'You look so nice today. Did your mom pick out that handsome outfit?' Ummm, no, I buy the majority of his clothes and dress him." -- Adam Petzold
2. Everyone will have an opinion about you raising your kids alone.
"People are people and they will talk. Everyone will have opinions on your failed marriage and they will lay blame. You'll get looks from the mothers at school and the waitress at the diner and everyone in between. Regardless of the truth, you may as well have a nun walking behind you ringing the bell and chanting 'shame' with your every step." -- Al Corona
3. People will stare when you act silly with the kids.
"Nobody tells you about the looks you get when you spend an hour having lightsaber duels in Target with your son (although maybe I should have anticipated those...but hey, it was fun!)" -- Adam Petzold
4. It doesn't pay to hide your feelings.
"No one told me that during divorce and separation, I would be an emotional trainwreck and be in complete denial about it. Protecting my ego became my number one goal and I lied to everyone about how happy I was. I sought out relationships that supported my way of thinking. If I had the capacity to be honest with myself back then, things might be different. Humility is necessary to be a better dad and a better you." -- Jon Vaughn

5. Being a divorced parent may even make you a better parent.
"Counterintuitive, but true. If you're a divorced dad who split custody, you get a break from your kids. A reprieve from the kids makes you more appreciative when you are with them. This in turn translates to being a more patient and caring parent. As they say, absence makes the heart grow fonder." -- Austin Blood
6. Exhaustion will become your middle name.
"I was exhausted 24/7 since I'd just started my career after college. Between putting in the hours at work and coming home and putting in another four to five hours, I was beat all of the time. I was the most tired 25-year-old in the world." -- Ken Solin
7. You won't necessarily be lauded as a superhero.
"No one ever tells you that you're a 'superhero single dad.' Only single moms seem to get that title. You have to be proud of yourself in isolation." -- Carey Fan
8. Your social life will inevitably take a hit.
"The day I became a single dad to a one-year old son, my social life skidded to an abrupt halt. It was a shocker. I was 25 and single but I had no time to date. I didn't have my first relationship until five years later." -- Ken Solin
9. Sometimes, doing it all on your own kind of sucks.
"You're doing it all on your own. That's trying to hold down a job that can work with your children's schedule, cooking, cleaning, school work, disciplining, preparing lunches, doctor visits, sick children and trying to find someone to date who doesn't care that you have kids." -- Al Corona
10. If you share custody, you won't be able to stop thinking about the kids when your ex has them.
"When I first separated from my wife, the toughest part for me was that feeling that I was no longer there to protect my kids. Every night when my ex and I were married, I was the last one to bed. I doubled checked that the doors were locked and the windows were closed. Not being there to ensure their safety was pure anguish for me." -- Al DeLuise
11. It's the hardest job you'll ever have.
"No one ever tells you that few give a rat's ass about how hard you have to work. But you'll feel really proud of yourself for managing everything. It's a lot like the Peace Corps: It's the toughest job you'll ever love." -- Carey Fan
12. But it's also the most rewarding.
"The corniest but truest thing they don't tell you: This is the most rewarding experience you will ever have. Don't trade it for anything." -- Joe Seldner
Related
Before You Go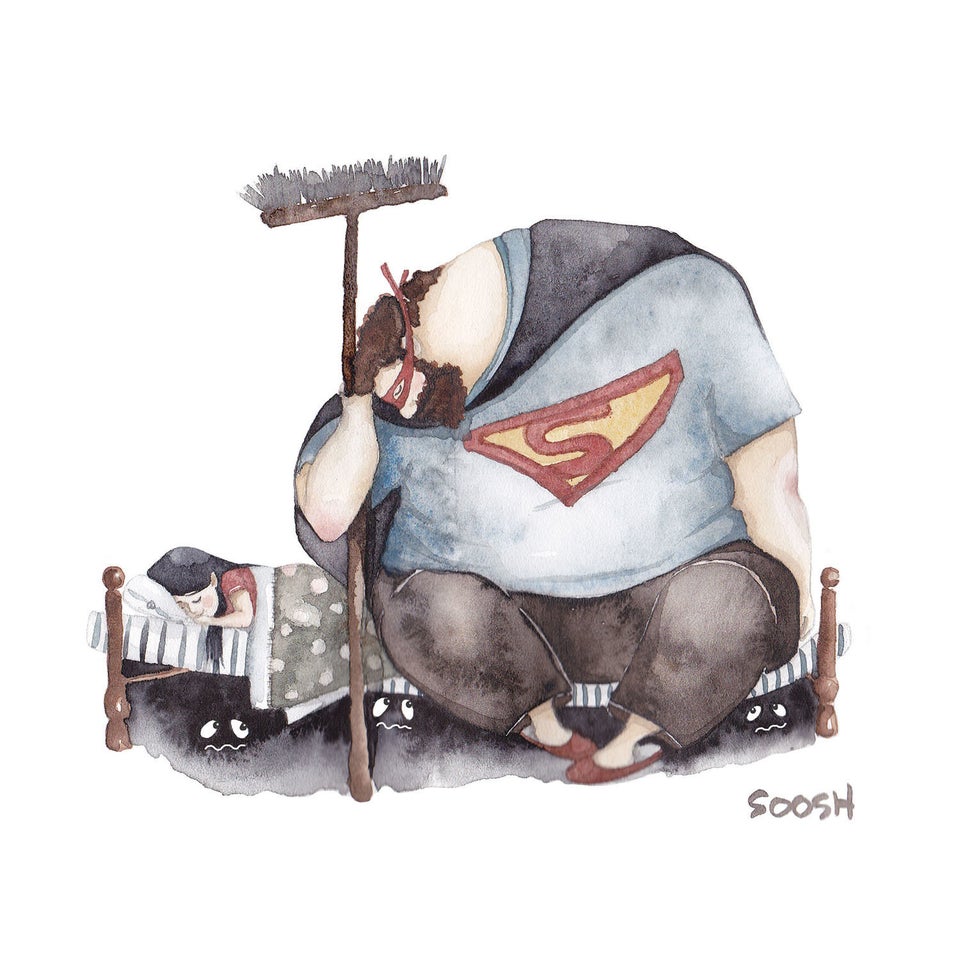 These Illustrations Highlight The Incredible Bonds Between Dads And Daughters