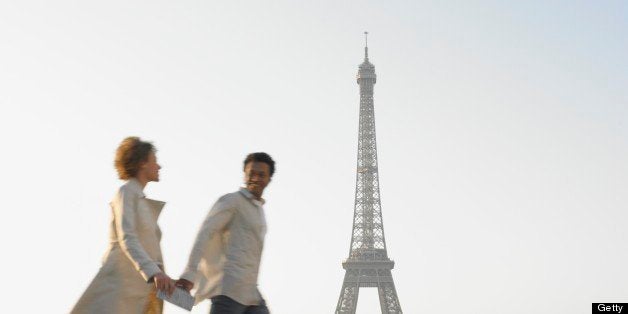 Everyone asks what there is to do in Paris, but no one seems to ask what not to do. Here's some solid advice for all visitors to Paris, whether it's your first or your 51st time in the City of Light.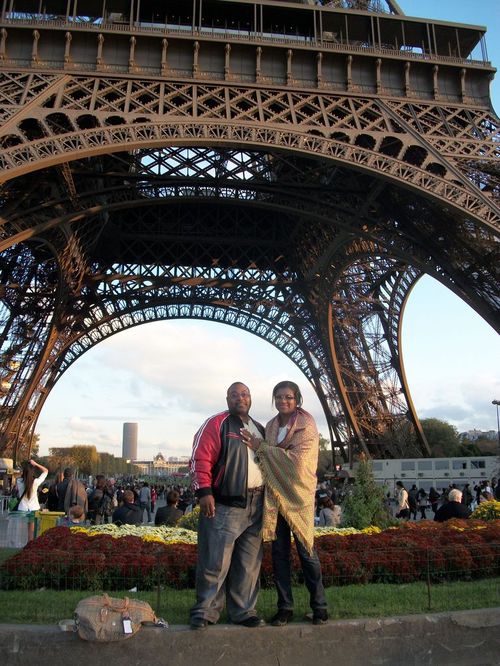 DO NOT be scared to bust out your high school French
A lot of Parisians speak a little bit of English, but not everyone does -- and not everyone has to, because it's France. But it can be frustrating to try to learn and remember French phrases, and it's unnerving to speak French to an actual French person! Just dive in, try your best, and smile. They appreciate the effort, and you'll have a much better experience. Look at it as an adventure -- and if all else fails, just know you'll never see that person whose language you're butchering again.
DO NOT be shy about trying new foods
Snails, frogs legs, goose liver... it can be daunting. And you don't have to try all the crazy things the French eat. But if you are going to try it, well, Paris is the place to do so. If you're with a group of people, order one plate for the whole table so you can have a bite and pass it on if you really hate it. You can also take a food tour of Paris, and have new foods and ingredients explained to you so you'll know what to order when you're on your own.
DO NOT panic if your credit card doesn't work
France has this weird thing where foreign cards sometimes don't work in those little portable machines they use to process payments in stores and restaurants. Just say it's a "carte étranger" (foreign card), and say that you will go right now to get "espèces" (cash) from an ATM. Paris is the most visited place on Earth, so it's happened before; they'll understand.
DO NOT skip the Louvre because it's too big/boring/annoying
When you have a limited amount of time in the City of Light, you don't want to waste a whole day pretending to like art just so you can see the Mona Lisa. But if you never visit another museum again, just do the Louvre once. You don't have to see everything (not sure that's even possible in one go); grab a map at the entrance, spend a couple minutes getting a plan of attack, and see the greatest hits. Or, you can take the kind of tour that gets you in and out and hey, you might even learn something interesting!
DO NOT try to see every single thing
The list of must-sees in Paris is lengthy, and when you start to plan out each day you wonder how you're even going to have time to sleep! But, look -- Paris isn't going anywhere. It's more important that you enjoy your experience, and actually remember the things you saw and did. And half of the magic of Paris is just walking around, with no destination; if you're constantly running from one site to another, you're missing a significant part of what people love about Paris. Also, you're on vacation! Sleep in, have a long lunch, take it slow.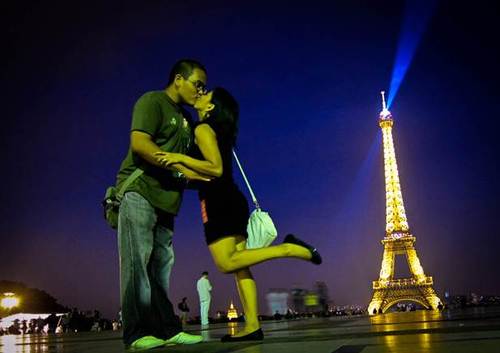 DO NOT leave home without figuring out your smart phone
Your accommodations and many cafes have wifi, so you can use your smart phone to check emails, use guide apps and look up closing times. But if you use it wrong, you're going to pay a fortune; and some providers require you to "turn on" international use options. Before you leave, get instructions on how to use the wifi option on your phone so you won't spend your first day futzing with it.
DO NOT stay in Paris the whole time
Yes, Paris is amazing; but so is the rest of France. There's a volcano in the Massif Central. There's a Massif Central! There are fields of lavender near Orange, and fields of alcohol in Champagne. There is a Roman arena in Nimes, and unlike the one in Rome, you can still see events there. While people are freezing in Paris, they're sunning themselves on the Riviera. You can eat oysters in Brittany about 50 yards from where they were harvested. Get out of Paris, everybody!
DO NOT stand in line for Eiffel Tower tickets
Either sign up for a
, or buy your tickets online. That line will suck the life force right out of you.