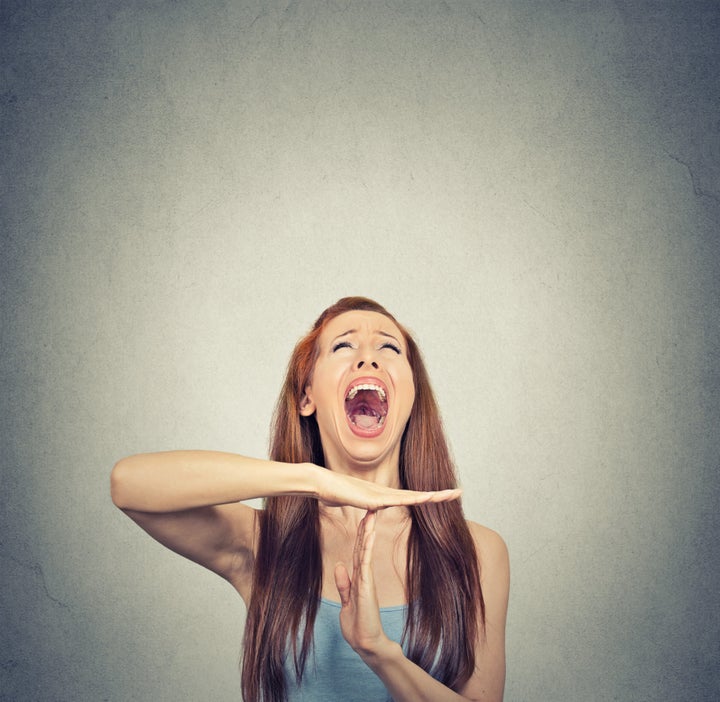 A third of all engagements happen
between Thanksgiving and New Year's Day
, according to WeddingWire. And it makes sense: Families and friends are gathered, the champagne flows freely and everyone is in the mood to celebrate. So, just in case, here are 10 things not to do if your daughter gets engaged this holiday season:
1. Tell all the relatives before the couple has decided what size wedding they want.
Sure you are excited and want to tell the world the great news. But think before you do that,
advised none other than etiquette queen Emily Post
. First of all, your daughter and future son-in-law may want to tell certain friends and family members about the impending nuptials themselves.
But secondly, you don't want to mislead anyone into thinking they're going to be invited to the wedding. Words you simply may not utter: "I hope you'll be able to come to the wedding!" If your daughter decides on a small wedding that doesn't include your second-cousin through marriage, you'll have a problem on your hands.
If you're asked about it, the safest course is to say, "They just got engaged! No wedding plans have been made yet." Celebrate the proposal, share your joy. Just don't inadvertently invite anyone to the wedding.
2. Create a Pinterest board called "my daughter's wedding."
Yes, this has happened, says
Sharon Naylor, the author of 35 books about weddings
. "The couple or their wedding planner may be thinking of a special way to announce the news." And there you go and spoil their big reveal with your public Pinterest board. Don't steal your daughter's thunder by leaking her news out yourself, said Naylor.
3. Insist the engaged couple take advantage of holiday sales for wedding accessories.
Slow it down, parents! While the word "sale" rarely appears in the same sentence as "wedding," it certainly shouldn't be the first thing on your mind. Let the ink dry on the news a bit. While the wheels in your head may be spinning and you have mental to-do lists sprouting in various parts of your brain, calm down. That's right. Calm. Down. Planning a wedding is a process. You will have time to shop sales once you have an idea of what you are looking for.
4. Mention money.
Not yet. Don't make the assumption that you will be asked to foot a big bill. There is a time when finances will be discussed but it's not now. Enjoy the fact that your daughter has found her true love. Be happy for her. And don't put a dollar sign in front of it.
5. Call a planner.
Nope. Don't do it, not even "just to get an idea" of how much they cost. Imagine you are in a car heading toward the future. You are in the passenger's seat and you cannot grab the wheel without crashing and injuring relationships.
6. Suggest that buying a wedding dress on the day after Christmas will make it that much more special.
It won't. And going shopping on one of the most crowded days of the year is bound to raise tempers. Wedding dress shopping can begin with casually looking through magazines.
7. Ask a million questions.
Naylor says don't start asking too many questions right away. When you ask "Who's going to be in the bridal party?" what the bride-to-be hears is, "You have to include your cousin Eloise."
8. Start worrying about your date.
You and your ex-spouse can work things out down the road. Asking, "What are we going to do about Kate?"-- your ex's new girlfriend -- changes the focus from your daughter and makes it about you. If there is any day where 110 percent effort to remain civil is expected, it's your child's wedding day. But for now, skip the strategizing about family diplomacy and go with the flow.
9. Expect that your friends' horror stories will befall you as well.
So your best friend's daughter wouldn't let her do anything connected to planning the wedding and your neighbor had such drama with her in-laws. Don't worry about potential nightmares when none have happened, said Naylor.
Of course you want to be helpful and share this time with your daughter. Maybe you have a brilliant way to save on the budget. Suggest things, just don't boss her around. And avoid saying things like, "When you were a teenager, you were late on everything; we need to reserve a place now!"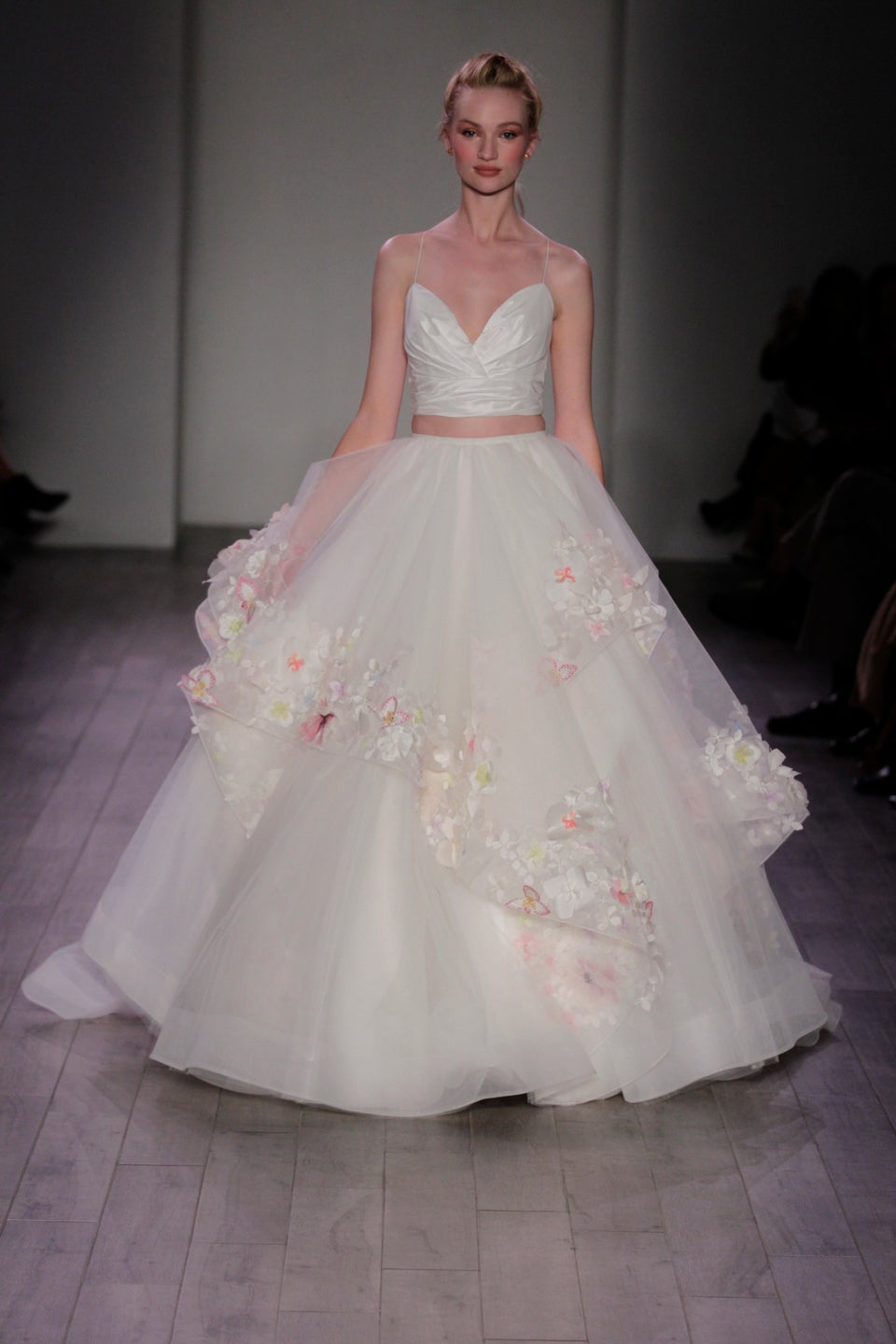 Bridal Trends Fall/Winter 2016