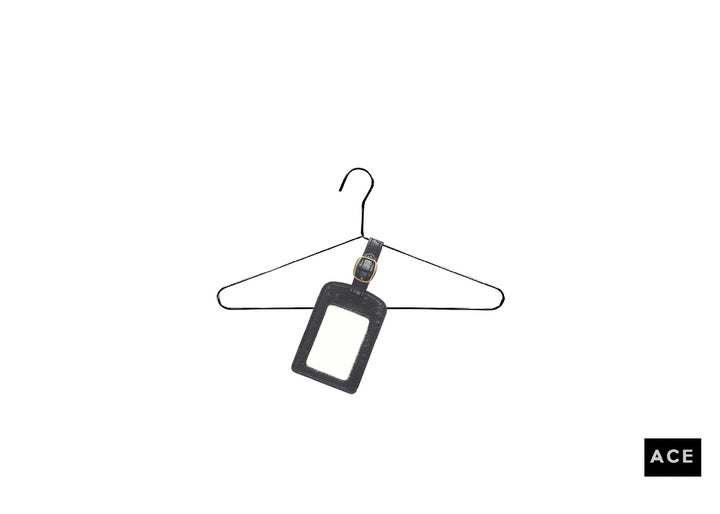 Sue Groenewegen is dressing conservatively. Dan Church plans to blend in. And Robin Smith is wearing "less bling."
It was bound to happen, with all the recent incidents of terrorism and dire State Department warnings. The last thing anyone wants to do this summer, it seems, is to look too American, even when traveling domestically. But how do you avoid it?
As it turns out, clothing designers have anticipated this trend and are offering stylish summer threads that don't stand out. The options go beyond low-key shirts, pants and dresses in dark or muted colors; some of the attire is designed with security in mind. These clothes could save your life.
That's important to people such as Groenewegen, an interior designer from Woodbridge, Calif. Before she left for a recent trip to Buenos Aires, her tour leader warned her to "dress conservatively," and she complied, choosing darker colors and more-subdued styles. She didn't pack any of her real jewelry ("costume jewelry only," she says), to minimize losses.
Smith has gone a step further. "I am wearing less bling," says the manager for a school district in Saxton, Pa. Part of the reason is to draw less attention to herself, but another part is to speed up the travel process. "I recently flew to Tampa, and because my sweatshirt had sequinlike embellishments, I was pulled by security for an extra check," she recalls. "I had to go through the pat-down because of all the metal on my shirt. Lesson learned. Wear plain clothing with nothing shiny or flashy on it."
Church, a retired newspaper editor, is more aware than ever of his appearance when he travels, "particularly when I see fellow tourists clad head to foot from chain outlets in U.S. malls," he says. This summer, his intent is not so much to mask his national origin — after all, he says, when he's in Asia, there's not much he can do about being Caucasian — "but rather to respect prevailing clothing norms."
"With all that is going on in our world today, travelers have many concerns," says Brian Thompson, general manager for the Seattle-based travel apparel company ExOfficio. "Their clothes shouldn't be one of them."
ExOfficio offers several new products that are finding favor with the down-dressing crowd this summer. They include a women's Air Space shirt ($70), which comes in black, has a hidden security pocket and an understated style; and a men's Corsico shirt ($75), also lightweight, with sun protection and a security pocket.
Products like the new Cubed Travel Jacket ($380), developed by New York apparel manufacturer Clothing Arts, are also resonating with security-conscious travelers. Adam Rapp, the company's founder, rolled out the minimalist, waterproof jacket at the beginning of the summer travel season, and says interest has been strong. One of the main selling points is that it looks inconspicuous, allowing travelers to blend in wherever they are.
The Cubed jacket offers copious pockets to protect your devices and valuables from thieves. "The protection, however, would be pointless if you looked like a tourist or were dressed in attention-grabbing colors," Rapp says.
But does fitting in mean giving up your sense of style?
No, says Sarah Thies, a manager for adventure outfitter Orvis in Sunderland, Vt. "Dressing conservatively does not mean that you have to forgo fashion," she says. For example, Orvis has several lines that are both stylish but not too in-your-face, including its women's guide pants ($89), which come in neutral colors and are lightweight for warmer temperatures, and its stretch-linen utility jacket ($159), which offers full cover without too much bulk.
"One of the standard things I tell women to travel with, from an accessory standpoint, is a pareo or large scarf," says Lori Hirons, who founded the New York apparel company Island Contessa. "It has multiple uses, including keeping you warm on a frigid plane, dressing up a more casual travel outfit and serving as a head scarf in Muslim countries where you don't want to stand out so much as a Westerner, out of respect." (Naturally, Island Contessa sells scarves that come in midnight blue, with an understated design, for $40.)
In addition to headgear, Maria Pinto recommends packing clothes that are functional but discreet. Pinto, who founded and designs the Chicago-based label M2057, advises wearing a long coat paired with a simple shift dress or a pair of comfortable pants. She recommends her Reefer coat ($645 list) for its clean lines, and also her Diana dress ($325 list). They make an elegant match but don't stand out.
Safety isn't the only reason to try to fit in. "I also want my focus to be on absorbing the place and the people," she says. "If you're dressed to draw attention to yourself, you might be missing what you've come to see."
All of which brings us to the things you should not wear this summer. If you're traveling overseas, avoid T-shirts and sweatshirts, particularly those with college or high school names. Often, they identify you as an American — and a target. Baseball caps are out, too, unless — maybe — you're Michael Moore.
"No fake nails. No golf visors. No khakis," says Louise Lague, editor of the "Expat Almanac," a guide for international travelers. "No fleece. Labels like Columbia and North Face are a dead giveaway."
Those rules will serve you well even when you're just motoring across the country. Draw as little attention to yourself as possible. And if you happen to pack your favorite neon green fleece, anyway?
"You can always say you are Canadian," Lague jokes. "Nobody knows the difference."
Related