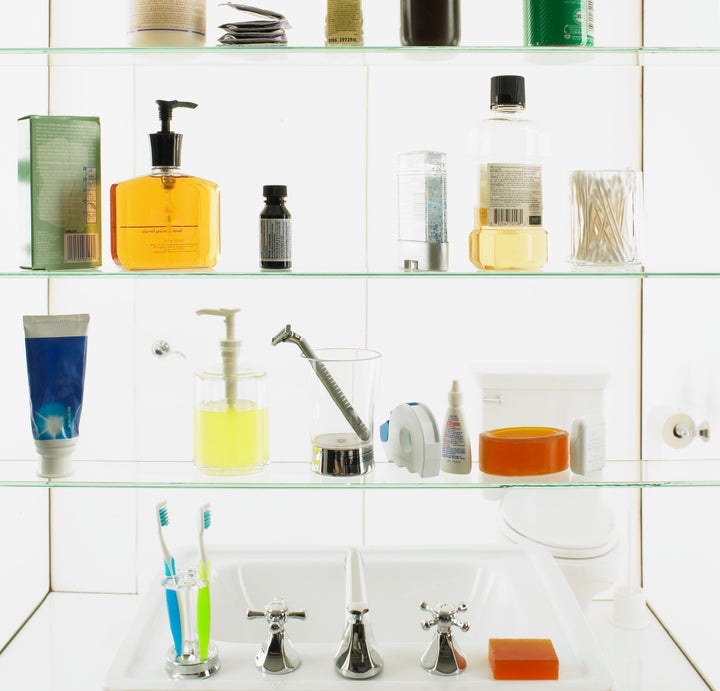 Snooping inside a medicine cabinet while using the bathroom during a party is a particular guilty pleasure.
What eye cream does your host use? What kinds of medications are they on? It's natural to be curious and often, you're comparing the regimens of acquaintances to your own. For example, do you have the same emergency first aid stash?
If you're snooping inside the medicine cabinet of a nurse, you might feel the strong urge to copy what you see. In this case, HuffPost has done the peeking for you: Among the nurses contacted for this story, over-the-counter painkillers, bandages and topical antibiotics were among the most frequently cited medical supplies they kept on hand, but outlier items included allergy medication, medical clamps and a stethoscope.
In the case of an actual emergency you'd want a real live nurse in the house, but for everyday problems, we'll settle for a nurse-caliber arsenal. Here's what five registered nurses have in their medicine cabinets and why:
1. Andrea Kabacinski, associate director of nursing, neurosciences, Stony Brook Medicine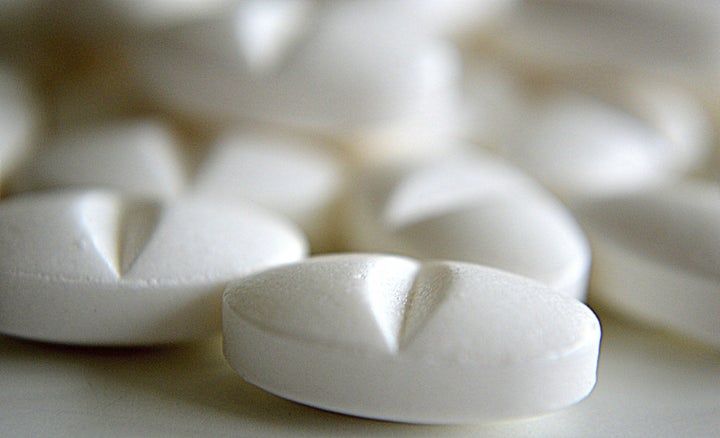 What's in her medicine cabinet: Bacitracin and ibuprofen
I have Bacitracin, which is handy for treating any cuts, burns or scratches in the skin. If you apply it right away it will prevent an infection from starting. Also important if you have kids because they have so many cuts and scrapes.

I also have ibuprofen handy which is a great catch all to treat pain, fever, or inflammation. I never travel without it. It is a must for every bathroom medicine cabinet.
2. Meghan Swane, clinician in the blood and marrow transplant unit, Stony Brook Medicine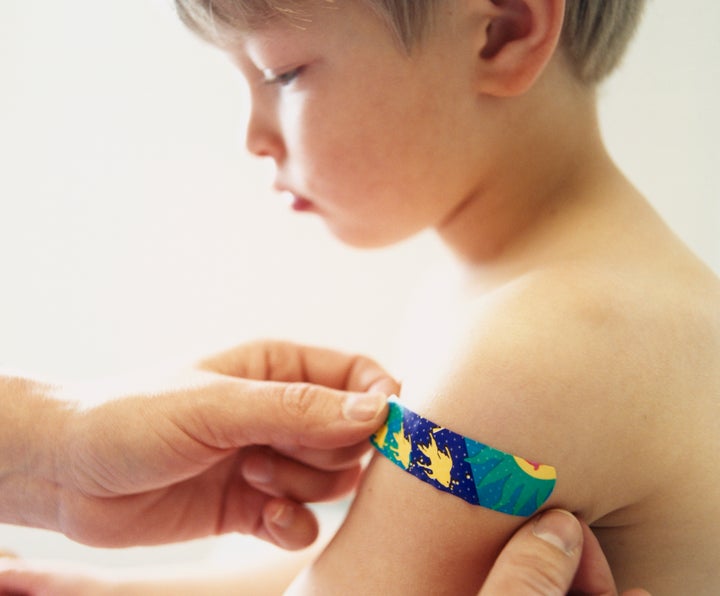 What's in her medicine cabinet: Ibuprofen, bacitracin, Claritin (an antihistamine used to treat allergies), Band-Aids, prescription Flonase (nasal spray)
Looking at my medicine cabinet just made me realize how lucky I am that I don't need a bunch of medications. I'm healthy and rely mostly on what I call maintenance/beauty products.
3. Janelle Olson, pediatric care coordinator, Mayo Clinic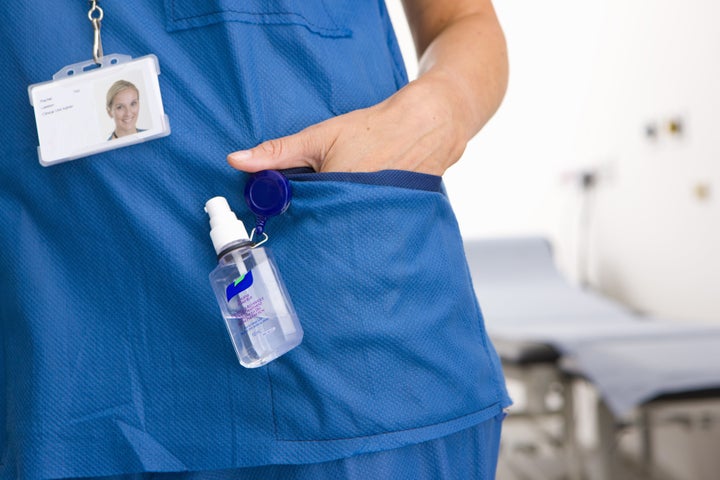 What's in her medicine cabinet: Hand sanitizer, adhesive bandages, lotion/hand cream, alcohol/disinfectant wipes, over-the-counter pain reliever
The profession of nursing never ends when we leave the bedside, hospital or clinic. Nursing is held deep within your heart and is a part of you anywhere your journey takes you, which is why I (personally) have these items in my 'medicine cabinet.'

If you dig a little deeper, you may find many mints/gum, pens, scissors and hemostats among other things -- stethoscope and tape!
4. Pauline Regner, intensive care unit nurse manager, Stanford Hospital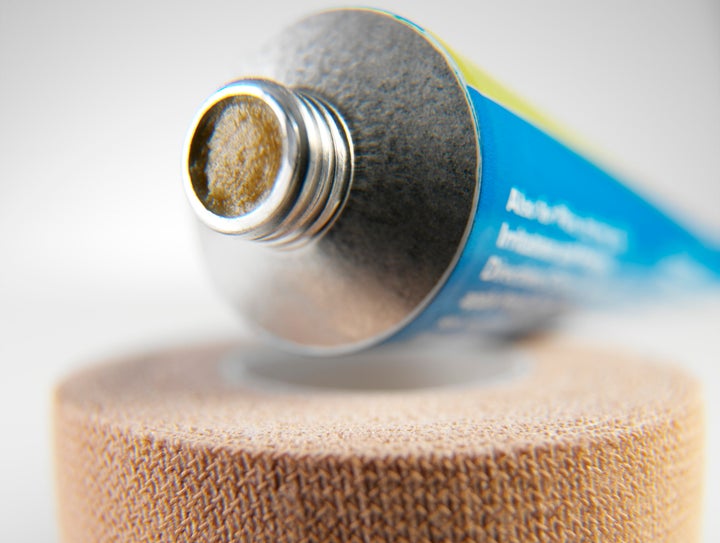 What's in her medicine cabinet: Polysporin ointment, Benedryl tablets (antihistamine), Extra Strength Tylenol, crackable cold packs, Flinstones sour gummy vitamins.
I use [Polysporin ointment] for every cut and scrape my footballer sons get on the field. I also find it excellent for mosquito bites if you put it on right away. They don't swell up and can just almost disappear. When my dog has itchy spots I also use it and she stops itching – yes I LOVE Polysporin!
5. Eva Chroust, Kaiser Permanente Woodland Hills Medical Center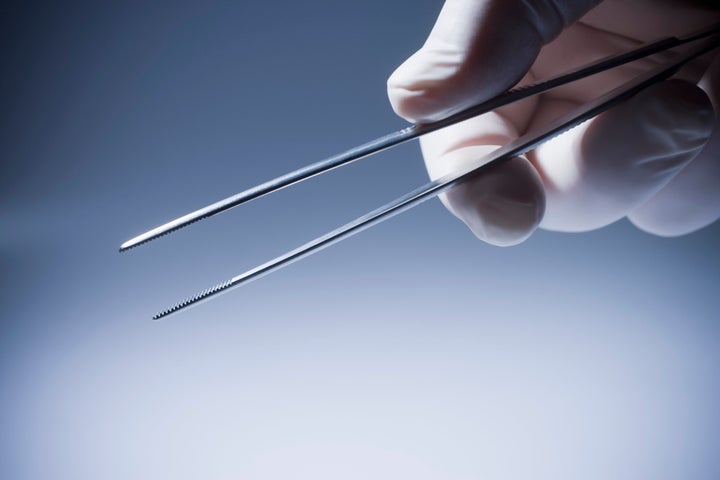 What's in her medicine cabinet: Antibiotic ointment, cortisone cream (for skin irritation), bandages, scissors/tweezers, generic eyedrops
I have bandages of different sizes in my medicine cabinet from simple Band-Aids to dressings and wraparound elastic bandages to help dress most cuts, scrapes and burns. I choose bandages and dressings that adhere closely to the skin so they don't get pulled off when I wash my hands or when I work in a moist environment.
Before You Go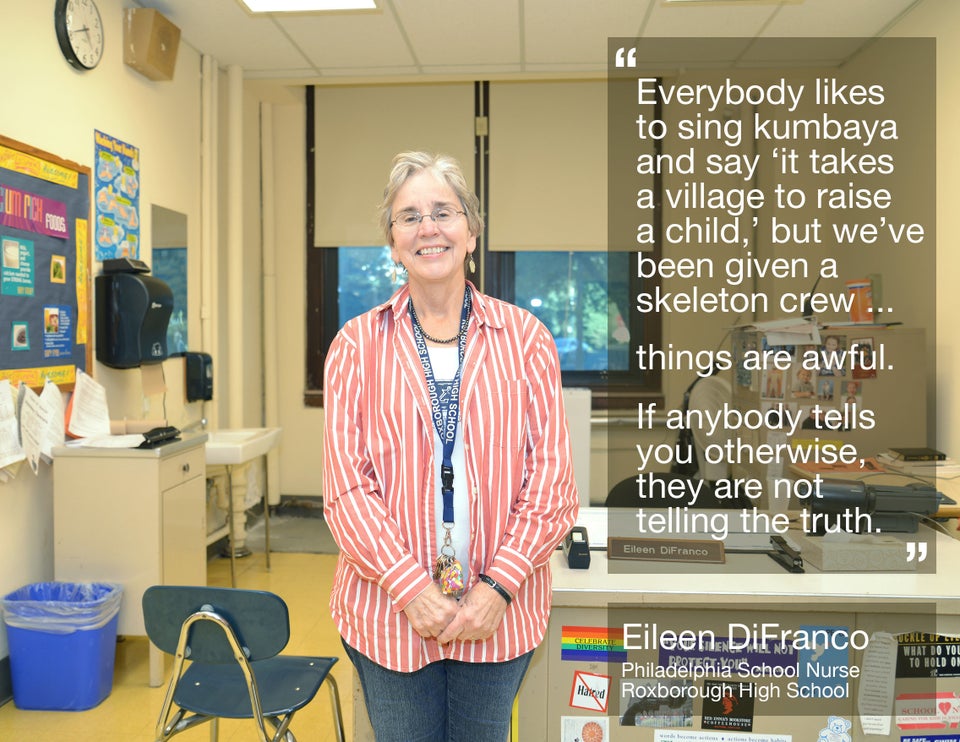 Philadelphia School Nurses And Nurse Offices