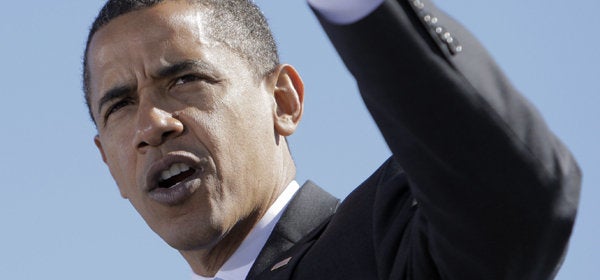 As much of the world celebrates the dawn of a new era in US politics, what we need from your presidency, Mr. Obama, is a vision of how every man woman and child on our planet is connected and poverty can be changed.
The days of relegating global poverty programmes to the sidelines and cutting aid when domestic times are tough must be over. Your administration needs to acknowledge that this is not an option in today's globalised world and stick to your aid commitments over the coming four years.
When the economic systems upon which so much rely are failing and the leaders of the most powerful nations are forced back to the drawing table to discuss solutions, you must show the leadership that has been lacking. Putting people before profits is not always going to make you popular but it will mark you out as a leader with courage and a sense of justice.
I call on you to communicate the connection between people in my continent of Africa and US citizens. This will ensure that as long as 50,000 people continue to die daily from preventable causes, it is everyone's problem.
I want you, to do this in the names of the millions of people around the world who have taken actions in 2008. Last month alone we recorded 116.9 million citizens of 131 countries coming together to stand up and take action against poverty and inequality over one weekend, they deserve to have their voices heard at the highest level. You can help amplify their voices starting with next week's G20 meeting in Washington and at all opportunities in the years ahead.
Calling all HuffPost superfans!
Sign up for membership to become a founding member and help shape HuffPost's next chapter