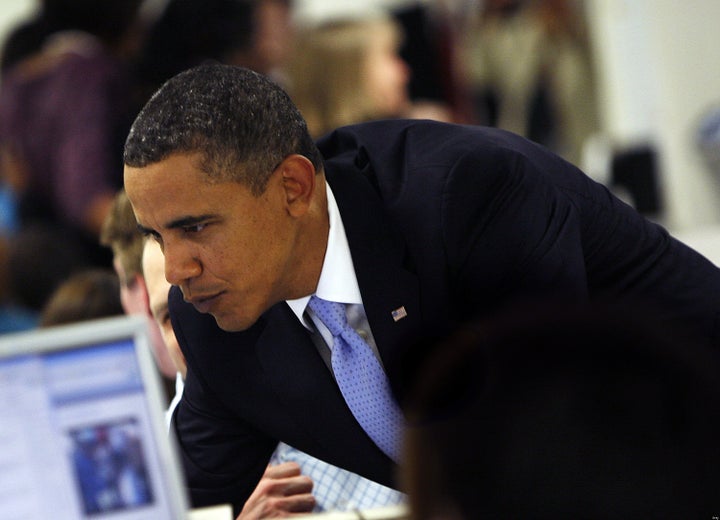 The Post's Anne E. Kornblut and Michael A. Fletcher report that Obama is "the first truly wired president, the first to have Internet access at his desk and to converse regularly via e-mail." As such, he often consumes news online and, they report, "looks for offbeat blogs and news stories, tracking down firsthand reporting and seeking out writers with opinions about his policies."
The Post reports that Obama was "particularly interested in Atlantic Online's Andrew Sullivan's tweeting of the Iranian elections last year."
Advisers also say the president loves magazines; senior adviser David Axelrod told the Post that Obama reads "magazines like crazy," including the New Yorker, the Economist, Sports Illustrated and Rolling Stone.
As for TV, senior adviser Valerie Jarrett says while he will watch press secretary Robert Gibbs' briefings, the president's television consumption revolves primarily around one network: ESPN.
"Most of his television revolves around [ESPN's] 'SportsCenter.' I don't think there are a lot of television shows he gets inspiration from other than sports," she laughed.
Popular in the Community