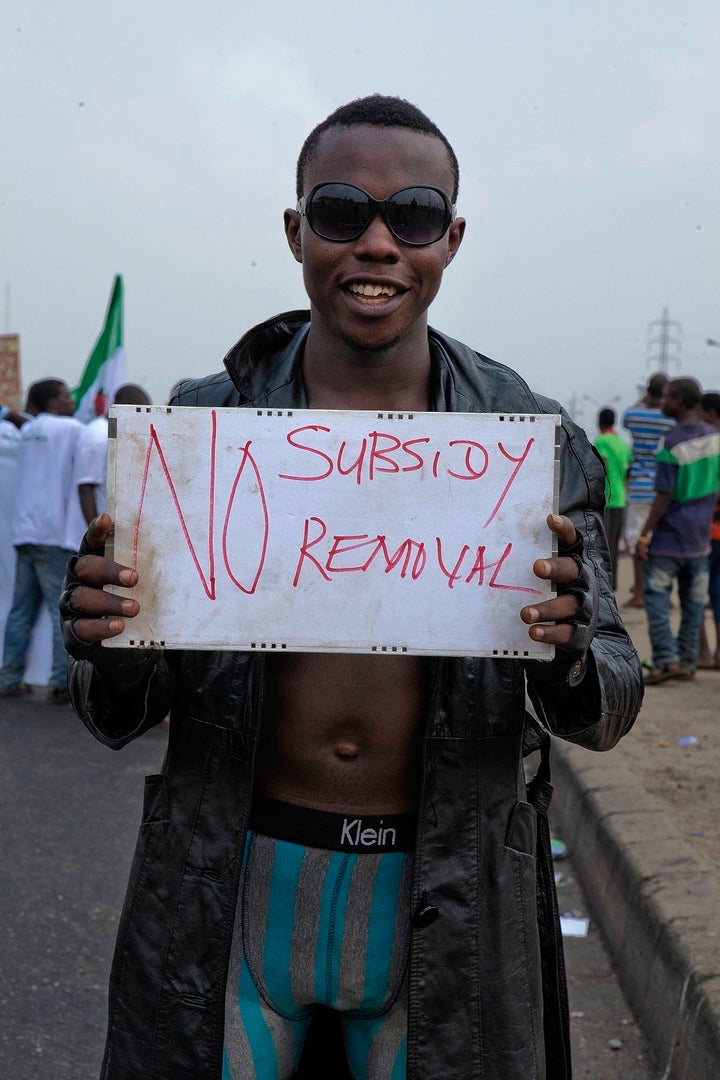 On January 1, the Nigerian government eliminated the subsidies used to keep petrol prices at reasonable rates. The Associated Press reported prices to increase from $1.70 per gallon to upwards of $3.50 per gallon. This robbed Nigerians of virtually the only benefit of the country's oil wealth, and after remaining quiet for so long, Nigerians took a hint from Occupy Wall Street and Arab Spring and engaged in nationwide resistance against the government's actions. The BBC reported that "In the commercial capital, Lagos, police and demonstrators clashed as about 10,000 people took part in a rally against the rising fuel prices."
What began as a widespread strike of petrol blossomed into Occupy Nigeria, a national movement of civil disobedience. The issues plaguing Nigeria sound hauntingly similar to those in the United States: a flailing economy, failing education and health systems and ever-expanding political corruption, and an ongoing project at The Center for Contemporary Art, Lagos explores these ideas through film, performance art and discussions.

Occupy Nigeria was and continues to be developed and organized by Bisi Silva, Curator, and Jude Anogwih, Artist/Curator, CCA, Lagos. The inaugural event took place on January 28th and featured artwork by Uche James-Iroha, Abraham Oghobase, Andrew Esiebo, Victor Ehikhamenor, and others.
See the images below of a strike that became a protest that became a movement: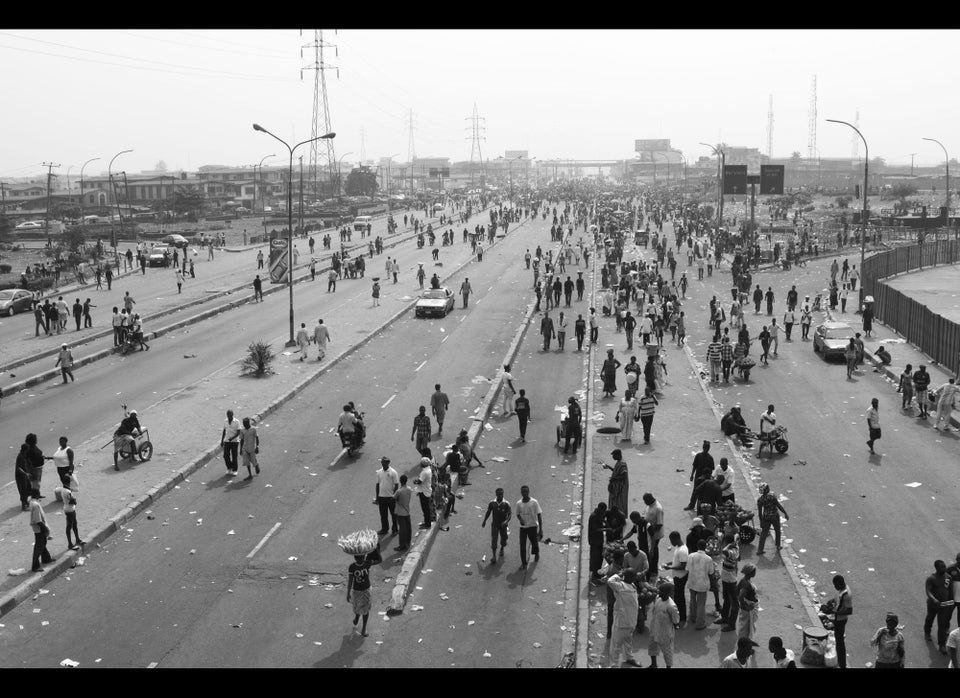 occupy nigeria
Related
Popular in the Community