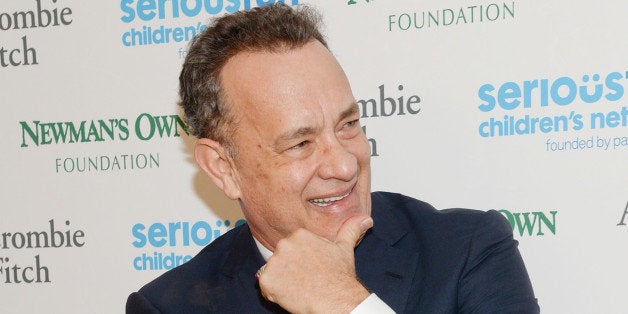 Tom Hanks just appeared on "Desert Island Discs," the venerable BBC radio show that asks distinguished guests what music they would bring with them if they were going to be stranded on the eponymous desert island. In Hanks's case, the scenario had special resonance since he played -- in the movie Cast Away -- a character in just that predicament.
After Hanks was asked about his musical choices -- they ranged from an early Beatles song to "Thus Spoke Zarathustra," the Richard Strauss piece at the start of the movie 2001: A Space Odyssey -- the host posed the show's final question. Assuming he was given the Bible and the Collected Works of Shakespeare, what other book would he take with him?
Hanks's choice: William Manchester's A World Lit Only By Fire, the popular history of the transition from the Dark Ages to the Renaissance.
Guests are also asked what one "luxury" they would take with them and Hanks had a literary response to that, as well: a "working manual typewriter and paper" -- a Hermes 3000, made in Switzerland, he specified. "With that," he said, "you can go anywhere."
You can listen to the whole episode here.
Calling all HuffPost superfans!
Sign up for membership to become a founding member and help shape HuffPost's next chapter