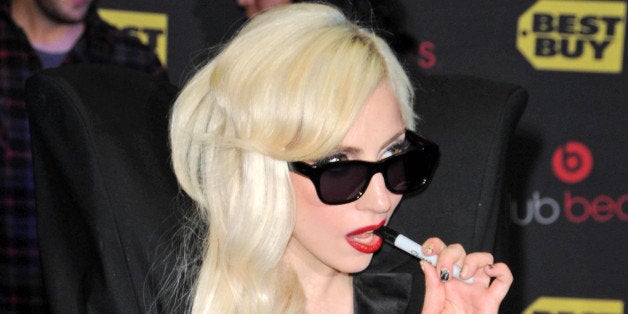 Arguably, the most powerful moment that occurred at this year's Academy Awards was Lady Gaga's performance of her Oscar nominated song "Til it Happens To You" from the documentary "The Hunting Ground." As survivors took the stage to promote prevention and give a voice to the countless victims of sexual assault, another step toward a national conversation on the critical public health issue of sexual violence occurred.
With nearly 24 million Americans - one in five women and one in 71 men - raped during their lifetimes, sexual violence needs to be addressed as the critical public health issue that it is. Although it is widespread in our country, sexual violence is preventable.
As we observe Sexual Assault Awareness Month (SAAM), we at the National Sexual Violence Resource Center (NSVRC) are struck by the recent increase in awareness and discussion of this important issue, led in part by public figures engaging in the prevention movement. Sadly, while we have seen engagement largely in the entertainment space, our nation's elected officials - with a few notable exceptions - have been largely absent from this conversation.
As with all challenging subjects, exposure and conversation helps drive not only awareness, but action and change. The impact of films such as "Spotlight" - which shined a bright light on the important role we all have in sexual violence prevention in its depiction of the Boston Globe's uncovering of child sexual abuse in the Catholic Church and subsequently won this year's Best Picture at the Oscars -- cannot be overstated.
And yet, we are in the midst of probably the most high-profile Presidential season in recent memory, and this subject is not being addressed in any meaningful way. That's why NSVRC has called upon the 2016 presidential candidates to address sexual assault through our #TalkAboutSA social media campaign in which we've asked moderators and candidates to discuss this issue during recent debates.
The current state of sexual violence is a stark reminder of the policy work that remains to tackle this issue: rape is the most underreported crime and has very real implications for our economy, costing the United States an estimated $127 billion a year - more than any other crime, including assault, murder and drunk driving. We want to hear the candidates' strategies and urge them to communicate their positions on how to combat this public health crisis.

If we return to that powerful moment at the Academy Awards for a moment, it is worth noting that Lady Gaga's performance was introduced by a tireless and vocal advocate -- Vice President Biden. He urged everyone to get involved and called for nothing short of "changing the culture."
The Vice President has played an important role in the prevention movement as the original sponsor of the Violence Against Women Act (VAWA), the first comprehensive federal legislation to end violence against women, as a U.S. Senator in 1994. This legislation demonstrated the government's recognition of the severity of the issue and made strides in offering a national strategy and funding to combat it. More recently, our government has further strengthened protections for students on college campuses through the expansion and improved enforcement of Title IX. While much progress has been made through policy efforts like these, we believe it is imperative that more of our nation's current and future leaders use their influential positions and platforms to engage and make an impact in the prevention of this serious and widespread public health issue.
We have seen progress when attention is paid to this deeply troubling, yet solvable, public health crisis. We need more. All five candidates have referenced sexual assault at some point during their campaigns - and we've observed promising engagement from some, including outlining a plan to combat sexual assault on college campuses, cosponsoring the Campus Accountability and Safety Act, and calling for a "serious national discussion" on campus sexual assault. But this is not enough.
With the very real economic costs and public health risks associated with sexual assault, prevention requires concrete action supported by meaningful policies. Because they are the potential future leader of our country, we call on every candidate to join the prevention movement this April by outlining his or her plans to tackle this critical issue.
Related
Popular in the Community