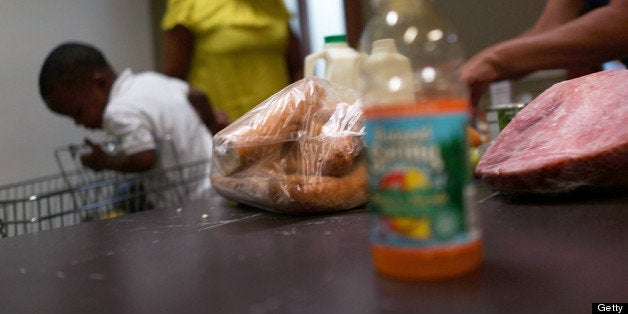 The biggest observations about how people react to poverty came from watching how my relatives behaved once I told them I have been homeless for several years. Once I learned to expect other people's assumptions and judgmental attitudes, I began to see that this is a common reaction to poverty that comes from living in a society that attaches its worth to ideas of wealth.
From my own personal experience with homelessness, I have seen everything from apathy to compassion not just from relatives but from schools, health care professionals, service providers, city officials, church leaders, acquaintances and people I've known since childhood. I have watched people shirk and smirk away from homeless youth begging for money to buy food. I have watched homeless vets kicked out of local libraries because they made the mistake of falling asleep in public. I have seen police officers sweep through parks to remove homeless people from sight because the city couldn't have obvious poverty in sight during tourist season. I have watched my girls suffer heartbreak every time a friendship disappeared once a friend's parent discovered we were homeless, as if associating with us might infect them with poverty. Peer pressure and bullying are very tangible realities for kids and for homeless kids, the stigma of their situation can lead to tragic outcomes if they don't get the support they need when they need it.
Sometimes well-meaning folks say or do things without realizing how callous their behavior is to folks living in real-time homelessness but the solution to that is actively listening to a person's needs rather than assuming you already know what they need or what's best for them. One of the best examples I've seen of giving folks the specific help they need when they need it is through Homeless In Seattle started by a man I'm proud to call my friend, Rex Hohlbein!
The last thing needed by people living on the edge is other people's vitriol. Having an educated opinion goes a long way in building an accurate understanding of today's poverty. The only way we're going to change poverty is to change our attitudes about poverty. What does yours say?
REAL LIFE. REAL NEWS. REAL VOICES.
Help us tell more of the stories that matter from voices that too often remain unheard.