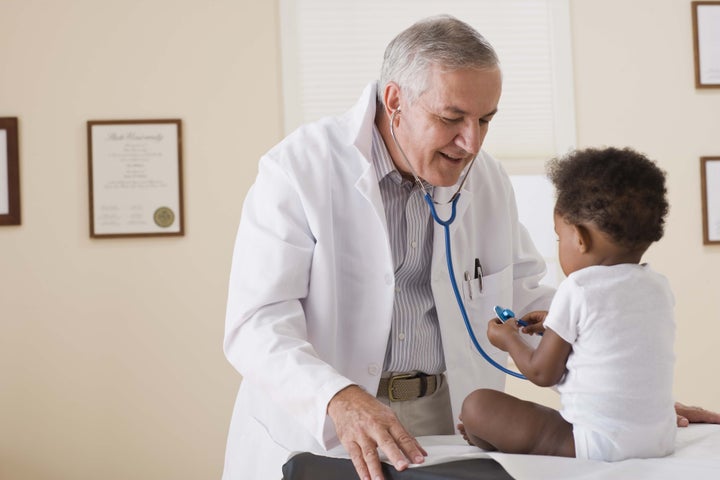 The United States Preventive Services Task Force, one of the United States' most influential medical panels, just issued new guidelines arguing that there isn't enough evidence to support screening all 18- to 30-month-olds for autism spectrum disorders.
The statement, published in JAMA on Tuesday, found plenty of evidence showing current autism screening tools can be very effective at detecting autism in toddler-age children, but ultimately concluded that when it comes to universal screening for children, the benefits simply don't outweigh the potential harms -- for now.
But when big medical groups make pronouncements about public health issues, it can be tough to make sense of the implications for you and your child, especially when the opinion is likely to stir up disagreement, as this one is.
Here, two experts help us make sense of what the new recommendation means for you:
1) As a parent of a young child, you cannot expect that your child's primary doctor will automatically screen for ASD.
The role of the USPSTF is to analyze research on various types of preventive care and make broad recommendations for patients without obvious signs or symptoms. With regards to autism, the group found the potential harms of universal testing were pretty minimal, including misdiagnosis and the anxiety that it can cause. But on the flip side, the panel found there simply isn't enough scientific evidence to indicate that universal screening definitely leads to more accurate diagnoses and better outcomes for children, explained Steven Meyers, a clinical psychologist and professor of psychology at Roosevelt University in Chicago.
All of which means that moms and dads cannot assume routine screening will be a part of their toddlers' pediatrician visits.
"If parents have concerns about symptoms related to autism, they must share them with the doctor for appropriate follow-up," said Meyers.
"Physicians can then give screening questionnaires and perform detailed follow-up," he continued. "However, parents need to alert the physician about their worries to start this chain of events."
2) Your child's doctor may not necessarily agree with the recommendation.
A draft of the recommendation was made available to the public in August 2015 and many parents of children with autism, as well as many health care providers, expressed concern that it would be interpreted as advocating against screening. It is not, its authors insist; it's a call for more research. In the meantime, "clinicians should use their judgement," they write.
All of which means that your child's pediatrician may go right ahead and screen your 18- to 30-month-year old for autism (symptoms tend to emerge in toddler-hood), regardless of whether he or she has displayed any red flags. That doesn't necessarily mean anything's amiss; it just means your child's doctor has a different approach. In fact, JAMA published several editorials alongside the new recommendations, one of which called outright for universal screening while research continues to explore what impact it has. This issue is far from black and white, and there are no clear rules.
"Some pediatricians will be more cautious given the rising prevalence of ASD and will routinely include interview questions or screening into their office visits. These task force recommendations support this decision," Meyers said. "However, other doctors may choose not to do screening for all of their very young patients; recommendations from this task force also support this decision."
3) Knowing the signs is more important than ever.
One thing that is clear is that the new recommendation puts an emphasis on parents knowing when something might be up with their child. So knowing what to look for is key. Meyers said parents should take note if their child displays unusual patterns of interacting with others, has significant delays in speaking or nonverbal communication or regularly engages in very repetitive behaviors.
"Screening for developmental delay, autism and behavioral disorders is difficult and there is no perfect screening tool available that will immediately recognize those in need of additional evaluation, while clearing all others," said Dr. Laufey Yr Sigurdardottir, a pediatric neurologist with Nemours Children's Health System in Florida.
"The education of young parents in identifying the early signs of autism," she continued, "and allowing them to recognize such signs in their children seems, to me, to be the best solution."
Parents and health care providers have one goal, Sigurdardottir said, which is "to identify, evaluate, diagnose and treat every child with an autism spectrum disorder, so that they can reach their full potential."
And that's definitely something everyone can agree on.