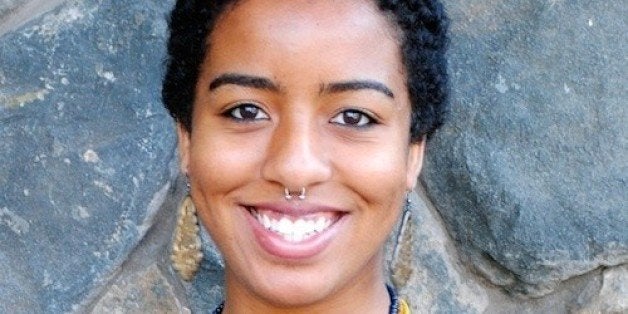 By Gloria Malone, a contributor to the Seleni Institute, a nonprofit mental health and wellness center for women and mothers in New York City.
When I got pregnant and became a mother at 15, I experienced an overwhelming onslaught of disrespect and shame from family members, friends and perfect strangers.
I was a teenager dealing with an unintended pregnancy, a high school course load, extracurricular activities, ob-gyn appointments and friends and peers talking behind my back, all while trying to plan for my future and that of my unborn child.
More than ever in my life, I needed emotional support. What I got was the complete opposite. Everyone seemed focused on making me feel that I had singlehandedly ruined not only my life, but also the impending life of my unborn child.
Society seems to think that pregnant and parenting teens must be punished and used for political prevention campaigns instead of being supported and treated as the full human beings we are.
I felt alone, disrespected and depressed, with no understanding that my mental health was important. I didn't think I had any issues that needed to be addressed. That could not have been further from the truth.
I was depressed before I became pregnant and depressed throughout my pregnancy, in large part because of how terrible everyone else made me feel about this enormous change in my life. I did not feel like I could reach out to anyone because the very same people I was supposed to be able to count on were causing much of the pain and depression I was experiencing.
When my daughter was born, I added to that emotional burden the pressure to be the "perfect teen mom," along with the stress of needing to succeed at school and continue being the good student I had always been.
In an effort to survive and limit the impact of society's rude comments and actions, I shut down emotionally. This pushed me further into depression and subsequently made me ignore my mental health altogether.
I didn't realize it at the time, but the nightmares, anxiety, blinding migraines and involuntary silent crying I was experiencing, sometimes daily, were directly due to a lack of mental and emotional support. I needed that support before becoming a pregnant teen, and I needed it as a pregnant and parenting teen. And I deserved the same support as all pregnant women and mothers.
I eventually came to understand that. And so I began to unapologetically pursue my goals without feeling ashamed of my personal choices. I believe that taking charge of the narrative of my new family helped some members of my family realize that support and encouragement worked better than shame and stigma. By working hard and getting the support of family, friends and nonprofit organizations, I was able to get childcare for my daughter and complete both high school and my undergraduate studies while advocating for other pregnant and parenting teens.
As a grown woman and mother of a 9-year-old, I am now actively working on making my mental health a priority. It's one reason I joined forces with six other women who experienced unintended teenage pregnancies and launched the #NoTeenShame team.
#NoTeenShame is a movement advocating that pregnant and parenting teens have a right to all the support, services, and encouragement they need to have healthy, happy, and shame-free pregnancies and parenting experiences. This includes mental health.
We need a support system - without shame or stigma -- to help all pregnant and parenting teens have healthy and positive experiences. To ensure that they don't become disenfranchised by society and help them to be confident enough to continue fulfilling their potential as parents, students and members of society.
This article was originally published on the Seleni Institute website and is reprinted here with permission. Seleni is a nonprofit mental health and wellness center providing clinical services, research funding, and online information and support for women and mothers. You can follow Gloria on Twitter @GloriaMalone and Seleni @selenidotorg.