Most moms-to-be count on their pregnancy going the full nine months. But for one in 10 of us -- like me -- it doesn't, and the consequences can be heartbreaking.
There was no warning. I did everything I was supposed to do. I took my vitamins, went to all my doctor's visits. But my son Elijah was born 15 weeks too soon, and spent more than seven months in the newborn intensive care unit fighting for his life.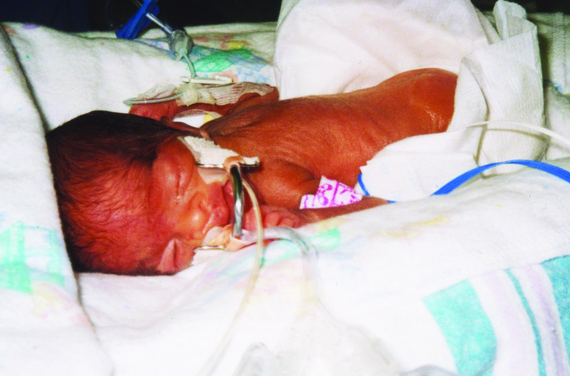 Elijah was given only a 10 percent chance of survival. He made it -- but too many premature babies don't. Premature birth is the number one killer of babies.
We are so grateful for the care Elijah received, and for the research and programs supported by the March of Dimes, that made it possible for us to bring Elijah home.
But the struggle doesn't end there. Many premature babies, including Elijah, face long-term health problems such as cerebral palsy, vision problems and intellectual disabilities.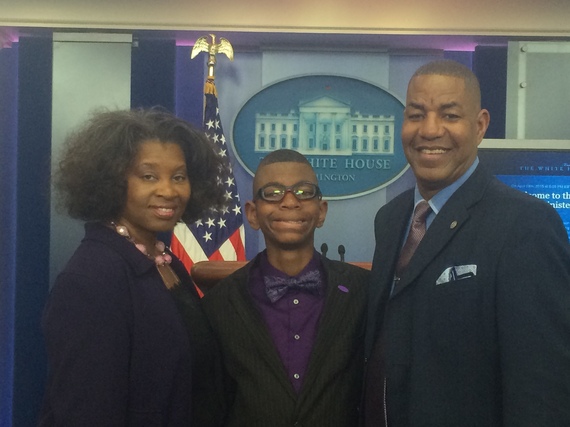 Though Elijah still has speech therapy, he's giving speeches for the March of Dimes to raise awareness of the health consequences of premature birth.
It's important to me to share Elijah's story again during this Prematurity Awareness Month. African-American moms like me face a greater risk of having a premature baby compared to non-Hispanic white mothers. This year's March of Dimes Premature Birth Report Card highlighted the disparities among communities and racial and ethnic groups, in order to focus attention on them. We want to reduce the nation's preterm birth rate to 5.5 percent by 2030 to bring the U.S. more in line with other high-resource nations.
My family knows firsthand how important it is to prevent premature birth. No family should have to go through what we did -- or even worse. Visit marchofdimes.org to find out how you can get involved.
Calling all HuffPost superfans!
Sign up for membership to become a founding member and help shape HuffPost's next chapter