In the current business reality, companies continuously being pushed by employees, consumers, and investors to innovate. Innovation can be a tall order and differ for every business, but the majority (61 percent) of CEOs are hearing these stakeholders loud and clear, making innovation either a priority of a primary focus.

Innovation can come in many shapes and sizes, so how do you figure out what innovation is right for your business? According to a survey from PricewaterhouseCoopers, there are five critical ingredients that foster innovation: the right organizational culture (57 percent), strong business leadership (44 percent), creativity (31 percent), willingness to adapt and take risks (37 percent) and the ability to capture ideas throughout the organization (31 percent).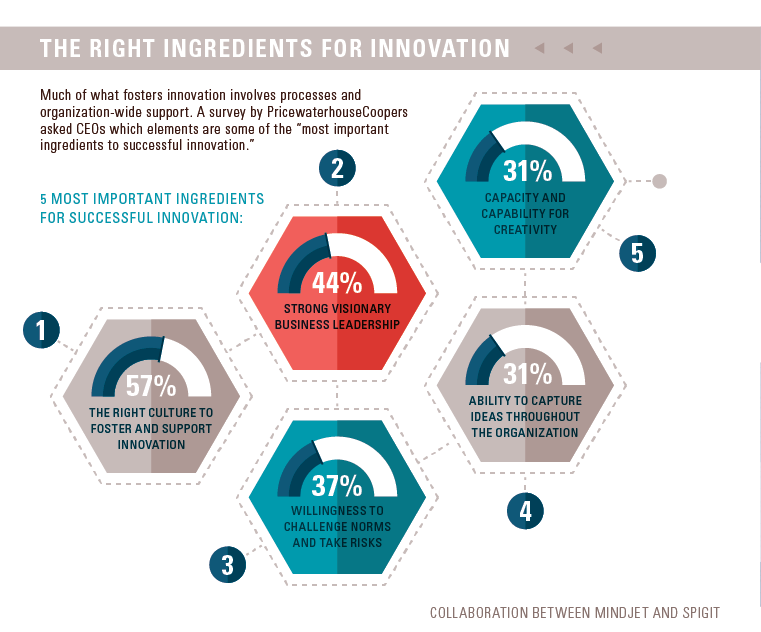 Although the majority of business leaders are making innovation a primary focus, most fail to implement or execute effective innovation strategies. Whether due to budgetary and resource restraints or the lack of structured innovation processes, most companies aren't able to decide what ideas to pursue and how to measure their success. A recent Accenture study uncovered that 55 percent of business leaders don't effectively seek innovation opportunities, and 66 percent don't have well-defined innovation strategies.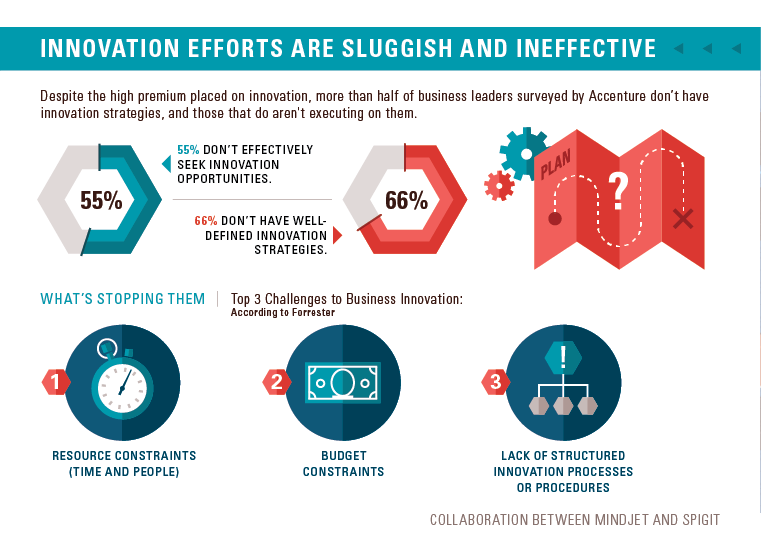 Taking a holistic approach to innovation can alleviate much of the stress of implementation. Innovation must be part of a holistic and formal system to garner positive returns for a company over time. Although innovation may not happen over night, or by pushing a single initiative, there is data to support its value over time. According to the Bain Innovation Assessment Survey, companies that perform well in innovation initiatives grow significantly faster than those who do not. In fact, companies that innovate grow 84 percent faster.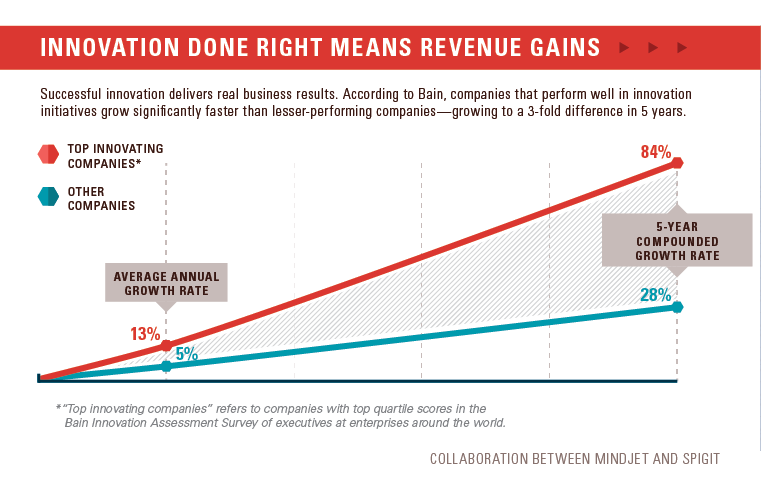 Related
Popular in the Community