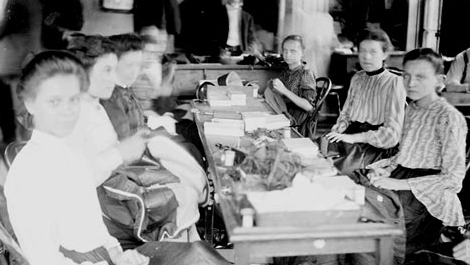 I love a good round of ping pong as much as the next person. I love yoga classes and massages. I value the opportunity to pick up the phone and get help finding services for my aging parents or a summer camp for my kids.
I don't begrudge any of the companies that are offering these sorts of things to their employees. If I weren't so content running my own business, I'd love to work for one. But I am certain you can have a great culture without offering any of these programs or amenities.
What is essential to a great culture, as I've said before and will say again, is according people respect and allowing them to have control over their time and their work.
Oh, yes, and a couple more things: a living wage and -- for all but the very smallest companies --- access to decent healthcare. In fact, both Maslow's hierarchy of needs and plain old common sense would suggest that being able to afford to eat, pay rent and see a doctor are surely the most important building blocks of a great company culture.
Yet, the year that's just ended was rich with news about employers that would seem to have put a lot of energy into denying their employees these basic rights. While it can be tough to sort out facts from "truthiness" when news is filtered through politics on both the left and the right -- especially news related to the Affordable Care Act -- a few things can be said:
Treating your employees like this makes no sense, even from a purely utilitarian perspective. Ever since Henry Ford, smart business leaders have understood that paying your employees a decent wage (and giving them benefits) leads to greater productivity and sales and lower costly turnover. Recently the accuracy of this assessment has been made amply clear in the examples of
. And of course, when working people are forced to go on public assistance, it costs every one of us taxpayers, as well.
But I think at this season, especially, we should take a moment to think beyond the business case and our own pockets. There is another reason to pay employees a living wage and provide for their healthcare. It's called humanity. How we treat people matters. No one should be paid too little to live on. No one should risk losing everything, living in misery or dying unnecessarily because of a lack of affordable medical treatment. It's the New Year, folks. Can we all make a resolution to be more fully human this year?
Robin Hardman is a writer and work-life expert who works with companies to put together the best possible "great place to work" competition entries and creates compelling, easy-to-read benefits, HR, diversity and general-topic employee communications. Check out her website for more information and to sign up to follow her award-winning blog.