 Last month, my dear friend Rosie O'Donnell had a terrifying experience. She had been helping a large woman who was struggling to get out of her car in Nyack, NY; and when she got home, she began to feel an ache in her chest, and both of her arms were sore. Then she became nauseous and clammy, and threw up.
She went online and searched for women's heart attack symptoms. All of her symptoms were listed. Rosie is just 50 years old.
Because of a TV commercial she had seen, Rosie took an aspirin, and that may have saved her life. The next day, when she went to her doctor, she found out that her coronary artery was 99 percent blocked. She was immediately sent to the hospital, where a stent was inserted.
Rosie was lucky -- if she had not acted on her suspicions and taken that aspirin, her story could have turned out very differently. In fact, what happened to her is not as rare an occurrence as we might believe. According to the CDC, heart disease is the leading cause of death for women in the U.S., and two-thirds of the women who die suddenly from coronary heart disease have had no previous symptoms.
Since that frightening day, Rosie has gone public with her ordeal, urging women to educate themselves about their hearts, and not to dismiss the warning signs. "Know the symptoms, ladies," she says. "Listen to the voice inside -- the one we all so easily ignore."
We love you, Rosie, and we're so grateful you've recovered. And for those who worry that they, too, might suffer from an undiagnosed heart ailment -- and even for those who don't -- here is some additional information on heart health and heart attack prevention that we all need to know.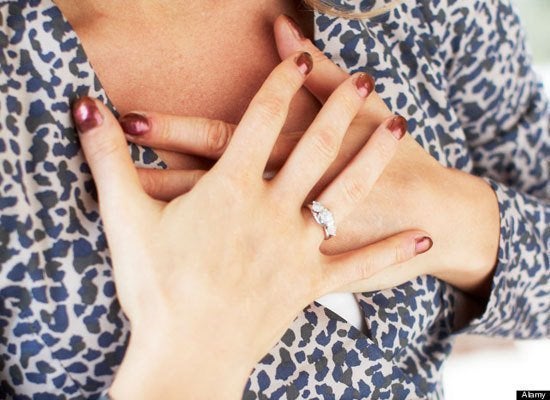 Heart Health Tips
Related
Popular in the Community