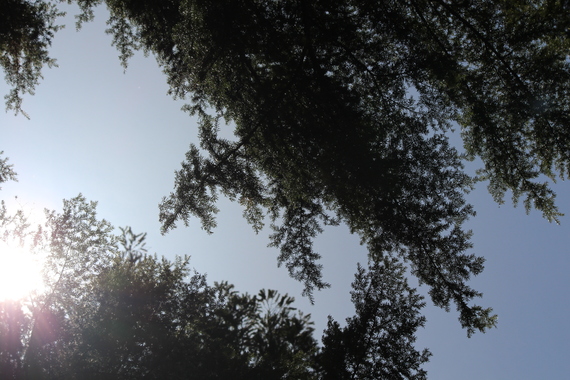 I am a stereotypical type A personality with a high level of perfectionism mixed in. 2014 taught me the biggest life lesson I could ever ask for.
I had a year of unexpected heartbreak. It was filled with extreme highs and lows that I have never experienced before. Nothing that could ever be planned or predicted happened to me, all at once. My perfectly controlled and constructed life officially became out of my control.
Looking back it was filled with disappointment, anxiety, fear and unknown.
It was fueled by an injury that left me bedridden for two months and took six months to recover from and an unexpected but wanted pregnancy that ended traumatically.
My whirlwind life of schedules, appointments and routines came to a crashing halt. The hustle and bustle of my self-induced busy life could not exist anymore. I was physically limited and emotionally drained.
At first I was anxious and missed my busy schedule of half-marathon training; going to the gym five days a week; taking my son to everything I thought he should be doing; seeing friends and family all the time; and generally being busy every waking hour of the day.
Then when I could not do it anymore I realized that I did not really like to be so scheduled and organized. I liked to just see where the day would take me.
I liked just being with the people I love the most and really being present and engaged.
I found happiness in the simple things again like having a hot shower, taking a walk with my son, bike riding on a beautiful trail and drinking a cup of tea with my husband. I learned that I really loved to bake and was pretty decent at cooking. I learned that a solid effort for 30 minutes in the gym is way more effective then slugging it out for an hour plus. I learned that it is okay to not accomplish a million things in one day but instead just wake up and go with the ebbs and flows of life.
I learned to say no more than yes, because I had to but I have kept it going and feel great about it. I pick and choose my path wisely now. That includes places I go and people I spend my time with.
Coming out of a seemingly dark year for me changed me in a way I would have never guessed. I knew my life would be changed undoubtedly, but what I did not expect to happen was that I would heal my heartache and pain by finding pure joy out of what caused it.