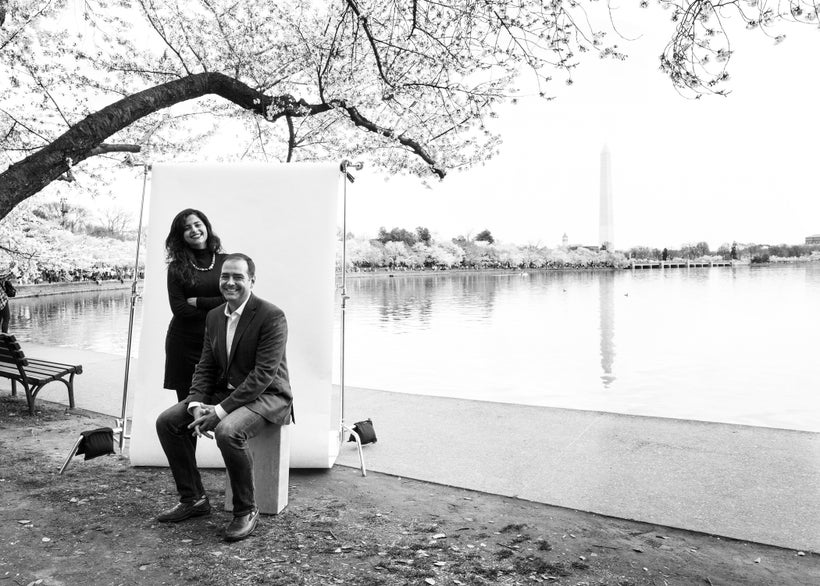 The first veteran I remember meeting wore a beard and a pony-tail, and he drove a 1960s-era Ford F-150 that more often than not needed jumper cables to get started. He told stories of 'Nam and spent most evenings smoking and drinking at the VFW. He regaled me with stories of a camaraderie that was unparalleled, of combat that was harrowing, and of a country that he still loved but that had, he felt, abandoned him by vilifying veterans.
One remark of his stays with me to this day: "I love my country, but I wasn't proud of it when I got home. We lost our way in the jungles and also here at home. I fought for something good there, but I'm still not sure what it was."
Unlike him, I've enjoyed the praise of my country, and this year I will again appreciate the gratitude offered on Veterans Day. But this year feels different. The recognition, while almost universal, is a little off-pitch, a little forced. We're sixteen years into wars we don't think about much, and our nation is sharply divided—perhaps as divided as it was during the war in Vietnam. We're again trying to figure out what kind of country we want to be.
When I boarded an airplane in 1989 for my first trip east of the Mississippi to join the military, it was the most important decision I'd made in my eighteen years. I didn't know if I would be called to fight, but I knew I wanted to escape my small town life in Wyoming. And to think well of myself. For me and so many others, joining the military was an act of faith in my country.
My service took me around the world. I patrolled the skies of Bosnia, Iraq, and Kosovo through the 1990s. I helped to fight the Taliban in Afghanistan and to overthrow Saddam Hussein. I spent several more tours trying to find a semblance of peace and order in the aftermath.
I made friends in the Balkans, Turkey, Jordan, Japan, Iraq, and Afghanistan. Their opinions and images of America almost always referenced an ideal. They believed—or wanted to believe—that we were trying to be a force for good, that we were a place of refuge. It wasn't our power but our reputation that carried the day. America, in their eyes, stood for something.
I want my country to live up to those ideals, to validate the faith and high opinion of people around the world who look to the United States for inspiration and support. As a Marine I took my oath to "support and defend the Constitution" very seriously and very literally: I aspired to live up to the ideals—liberty, equality, and justice—enshrined in the document.
And I still do. Since leaving the military, I've done what I could to ensure that our country is, in the words of President Reagan, "still a beacon, still a magnet for all who must have freedom, for all the pilgrims from all the lost places who are hurtling through the darkness, toward home." The initiative we created at Human Rights First, Veterans for American Ideals, has thousands of members. Together we're working to champion the rights of refugees. Our project #WhatIFoughtFor tells the stories of veterans and refugees who have a forged personal connections—stories that I daresay showcase the best of who we are.
I've come to know a number of the brave and remarkable individuals who fled conflict zones around the world and endeavored to make new lives here in America. They include allies who served alongside us as interpreters and translators in Iraq and Afghanistan, and refugees who fled the wars in which I had a front row seat.
Refugees such as Emir Hadzic, who came to America from Bosnia in his youth and joined the Marine Corps, serving twenty years in the infantry, including several tours in Iraq and Afghanistan. Emir joined the military because he wanted to give back to the country that had supported his family in their time of need.
While I've chosen to focus on refugee protection, there are countless ways for citizens to serve our country. This Veterans Day I recommend that you connect with a veteran. But I also respectfully challenge you to think about what kind of a country you want, and the role that you can play in forging it. We all can help make this a more perfect union. Let's get to work. You can't wring your hands and roll up your sleeves at the same time. 
Scott Cooper is a retired Marine. He now serves as the National Security Outreach Director at Human Rights First and leads their movement, Veterans for American Ideals
Calling all HuffPost superfans!
Sign up for membership to become a founding member and help shape HuffPost's next chapter
This post was published on the now-closed HuffPost Contributor platform. Contributors control their own work and posted freely to our site. If you need to flag this entry as abusive,
send us an email
.