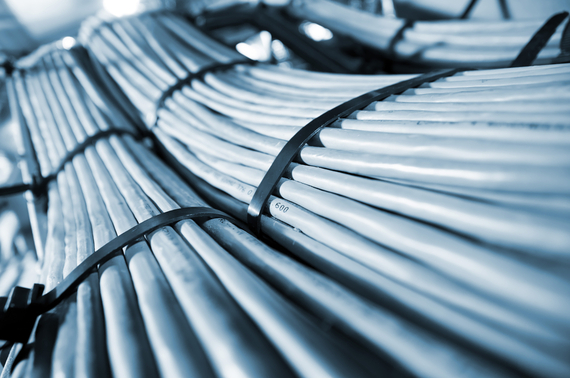 Shelby Becker is trying to leave Comcast. Its latest trick: lying to her about a price. Can this relationship be saved?
Question: I've spent hours on the phone trying to disconnect my Comcast service because of their high rates.
The last person I spoke to offered me a deal on the X1 System for $169 plus tax. I agreed. I recorded the conversation and had her reiterate the entire package, what it included and what my monthly bill would be.
When I received the email confirmation this morning it was (shocker) nothing like our agreement.
I spoke to three Customer Solution reps who all told me the same thing: Too bad. She was wrong. We "can't" honor what she promised.
Really? Just like that? So they lie to customers and it's OK?
So they get you to stay with them with lies and then you are so frustrated and exhausted having fought with them for hours and hours you just give up, I guess? -- Shelby Becker, Huntley, Ill.
Answer: I'm really shocked on many levels. First, that you would see the need to record your conversation with Comcast. Talk about broken trust. Second, that Comcast would renege on its promise, even though you have a representative promising you the $169 rate for your X1 system.
But third, that you would even want to stay with Comcast after all that -- I'm dumbfounded. I'd rather live off the grid than do business with a company that treats me like that.
Comcast has so-called retention specialists whose job it is to keep you as a customer. When you said you were going to cancel, they did -- and said -- everything they legally could to get your business back. Unfortunately, they didn't tell you the entire truth, and that's being generous about it.
Now, to be fair to Comcast, its X1 platform, billed as a next-generation entertainment device, looks pretty cool. But if someone offered it to me for $169, I would expect them to give it to me for that price. No "ifs," "ands" or "buts."
I would say, "Get it in writing," but after what happened to you, I'm not even sure if Comcast would have honored a written agreement with you.
At some point, I would have just walked away from this relationship. You are more patient that I am.
I contacted Comcast on your behalf. "The essence of it was that she was misquoted a price," a representative admitted. Comcast followed up with you and you agreed to a price on an X1 that was mutually acceptable. You've indicated that you're happy with this resolution, and if you're happy, so am I.
Calling all HuffPost superfans!
Sign up for membership to become a founding member and help shape HuffPost's next chapter