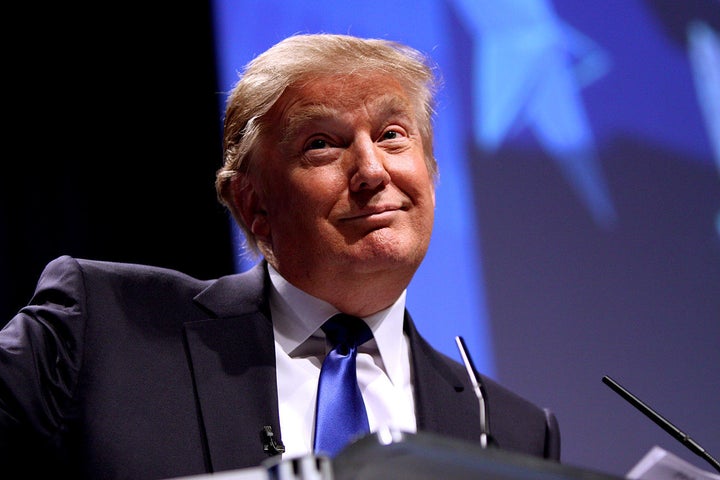 Your administration is a complete mess.
What – you want me to say something that sounds journalistic? Respectable? Hah.
Look – I'm a political opinion writer. I'm also a veteran, a patriot and a person who happens to love this country. I'm sick of writing about this mess, but I can't rope my conscience into focusing on the light-and-fluffy distractions, either.
So, what should I write this week, Mr. Trump? What absolute disaster will you inflict on this country shaming me, shaming all those who died defending our constitution and shaming all those before you who at least attempted to uphold some measure of dignity while in office? You can't even put a medal on a veteran without making a shit show of it, although we probably should have seen that coming.
But here's what I think: you will pay for this. Unlike your company, your bullshit political campaign, or all of the breaks you got from Comey and the Russian FSB, you can not squeeze yourself out of the stain that is on you for your own actions. And there's one simple reason:
It starts in 2018. You're going to learn how capricious voter support really is and you're inadvertently going to set off a decade-long wave of Democrats in office. Redistricting is right around the corner.
Independents and even moderate Republicans are going to be voting for Democrats up and down the ballot, not because of their compelling arguments or because of their great policy ideas, but for one small reason – to shut you up. To get you to stop talking. To keep your drama off the airwaves, at least for a little bit.
And it won't work, because you're you. So you know what they'll have to do? They'll have to vote you out in 2020. It's just that simple.
So, please, tell me, Mr. President: what should I write about this week? Every time I sit down to do it, as joyless as this enterprise is, I have to keep recording the benchmarks of your insanity.
Every time I sit down to record the truth, I know that I'm one week closer to the next election, despite the Sisyphean nature of it all. Resistance is the only thing left.
So, just tell me what to write Mr. Trump, because we both know I'm just passing the time to write my favorite headline yet: Goodbye, Mr. Trump.
Related
Popular in the Community