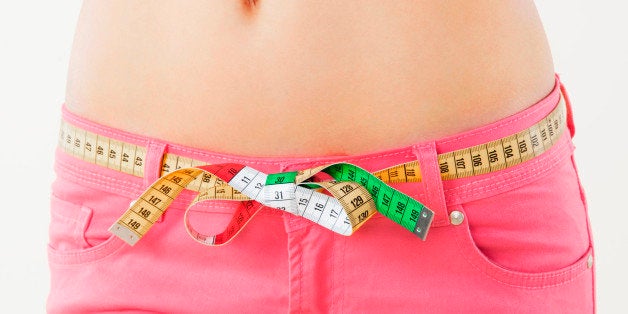 J. Crew has introduced it's newest size: 000. Translating to a woman with a 23" waist, the Internet went into an uproar, with many people stating that this new size introduction creates difficult standards for women to physically achieve. This created a huge discussion surrounding sizing, global retail markets, and vanity sizing.

There was a blaze of opinions around this new size -- most negative. The National Eating Disorders Association released a statement:
We are disappointed that J.Crew is competing in the race to achieve a new low in marketing which promotes poor self-esteem and dangerous weight-loss behaviors. The company's new, 000 sizing will only triple the practice of unhealthy dieting in a society obsessed with skinny.
Retail customers and people sounded off on Twitter -- both negative and positive.




In May 2014, J.Crew opened two Hong Kong locations. According to CEO Mickey Drexler, the company plans to open up five or six more locations within the next five to six years. J.Crew responded to the backlash, claiming that the new size addition had nothing to do with "vanity sizing" and explained the decision was based on their growing Asian market and the desire to attract and satisfy their global customers.
"Our sizes typically run big and the Asia market runs small," a spokeswoman for J.Crew stated.
J.Crew, one of First Lady Michelle Obama's favorite brands, does run the size gamut: they offer up to a size 16, cuts in both tall and petite as well as shoe sizes ranging from 5-12. With all this backlash to the newly introduced 000, it's interesting that criticism of size offerings for companies like Lane Bryant or Ashley Stewart, both offering clothing up to size 28, are virtually nonexistent.

The idea of clothing sizes has drastically changed over the years as America continues to increase. Marilyn Monroe is often credited for wearing a size 14/16, which translates to about a size 4/6 today. America's sizing system that existed prior to the 1940's was first developed for menswear. In the early decades of the 20th Century, womens' sizing was done solely off bust measurements. This was quite troublesome to the Mail Order Association of America during the 1930's, when women were understandably returning clothing due to poor fit. The U.S. Government attempted to solve this challenge and awarded statisticians Ruth O'Brien and William Shelton a grant to fund a nationwide survey of women's measurements. The results created a complicated size system of about 27 different sizes. This was re-analyzed by the National Bureau of Standards which created a national size system that was required to be followed by the pattern-making industry in 1958. What was originally met with enthusiasm was eventually abandoned in the 1980's. In a response to America's expanding waistline and egos, the U.S. Department of Commerce got rid of the uniform sizing system, thus creating a varied size system and birthing the idea of "vanity sizing."
Vanity sizing is a term to define a marketing tool utilized by retailers in which they make clothes bigger, yet mark them as a smaller size to create a euphoric feeling in women about being smaller, thus encouraging them to buy more. Since there is technically no longer a legal U.S. sizing system to be followed by retailers, whether you are a size 0, 6, 8, or 12 -- it's not necessarily consistent. Knowing this information, women should feel less restrained by sizes. However, size shaming, the practice of making an individual feel inferior due to the size or shape of her body, is prevalent in society today. Approximately 91 percent of women are unhappy with their bodies and resort to dieting to achieve their ideal body shape. Unfortunately, only 5 percent of women naturally possess the body often portrayed in American media. With these startling statistics illustrating that a majority of women are unhappy with their bodies, it's time for us to wake up and realize that size shaming is not cool -- whether you are a XXXS or an XXXL.

Making a woman feel insecure regarding how much cloth it takes to cover her body further perpetuates the misogynistic idea that a woman's body is her greatest asset. J.Crew's introduction of a size 000 is a business move, not a personal one. Their response to retail opportunities within the Chinese market is for customer satisfaction and further illustrates how absurd the size system truly is. J.Crew's decision to introduce this additional size is just on the smaller end of the spectrum (with large financial opportunities) of offering all women fashion. Regardless of whether a woman is a 000 or a voluptuous size 18, she deserves to have fashionable clothing that fits her well.