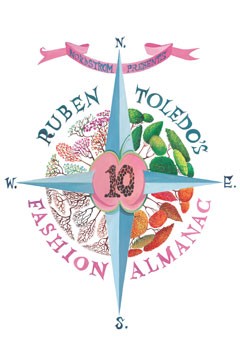 Watching to see what chic people wear is fascinating. One mightn't think it has anything whatsoever to do with styles from the past, but of course, it does.

An attentive museum goer's festooned jacket at Notorious & Notable: 20th Century Women of Style recalls a late 1940's evening dress on exhibit!

Few whom I know wear clothes as well as Isabel and Ruben Toledo. So I was delighted to get an invitation to a party at Indochine, given by Nordstrom, for Ruben's new book, Ruben Toledo's Fashion Almanac. There was a museum opening that I also wanted to attend on the 13th so I only had an hour to spare, but the 'show' put on by the Toledo's friends was well worth the trek Downtown in the rain.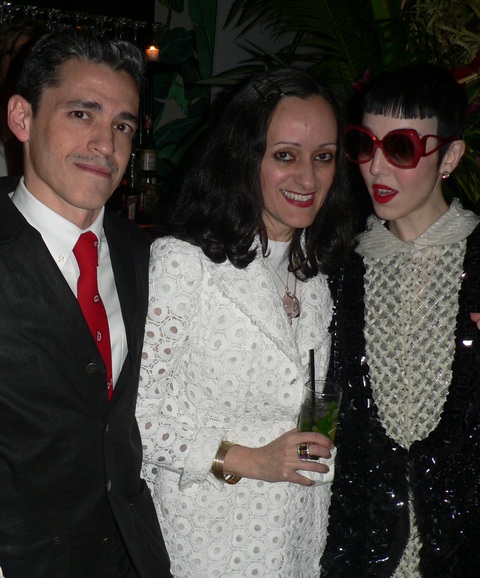 The charming, lovely, multi-talented Toledos!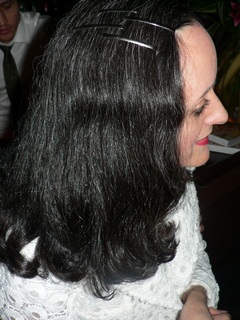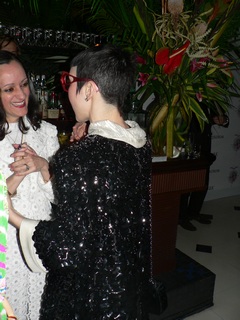 Pay close attention to detail and perfect grooming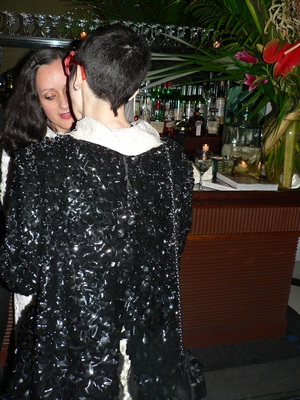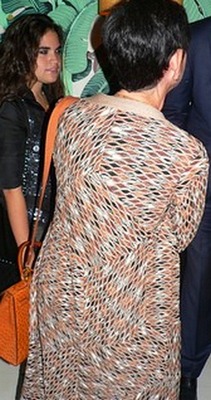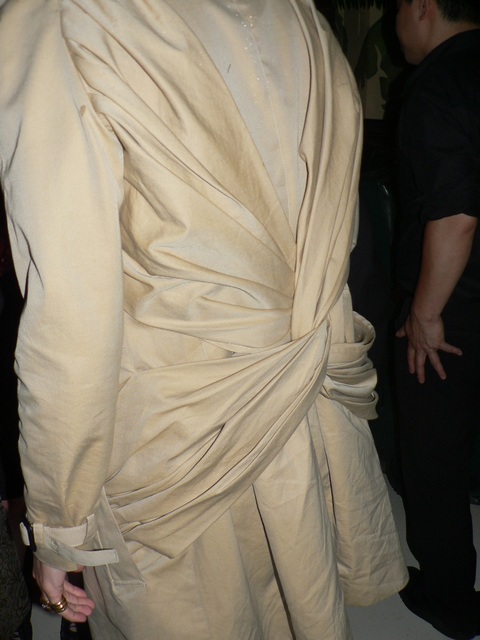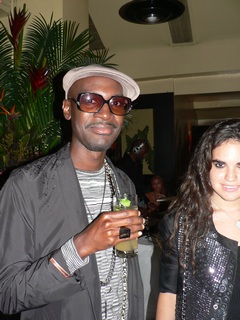 Such great raincoats!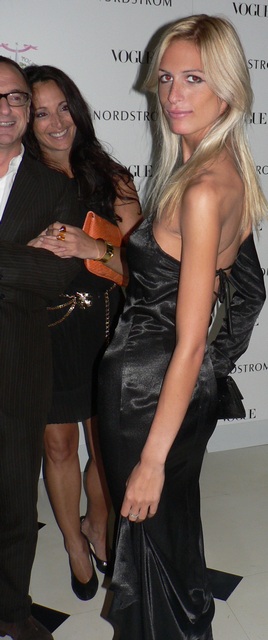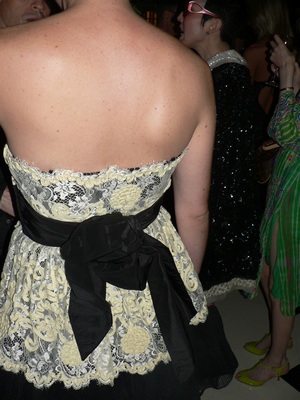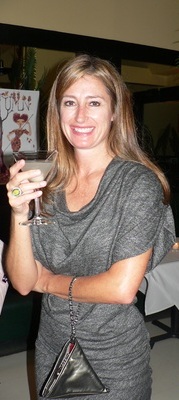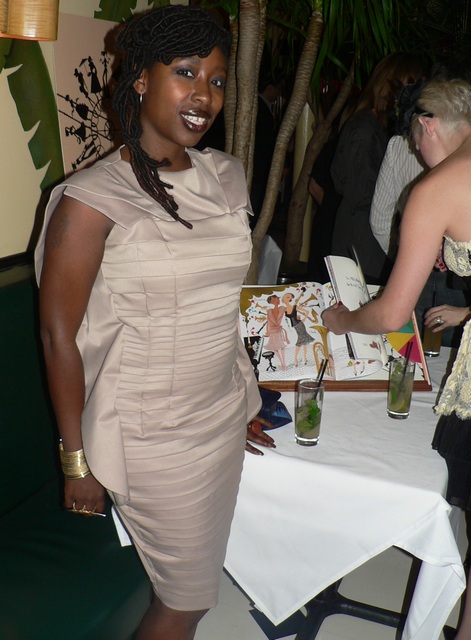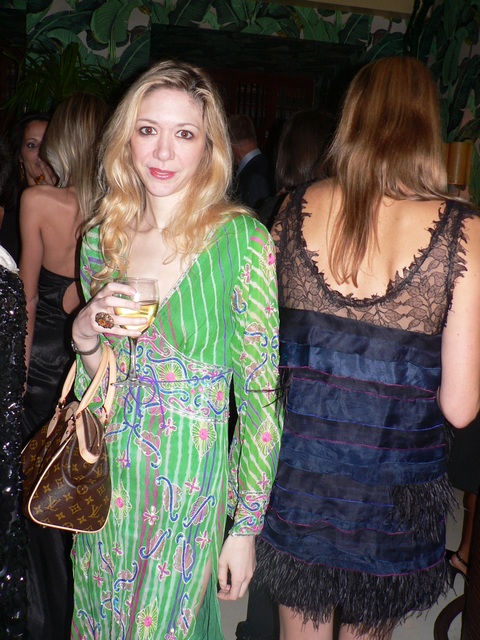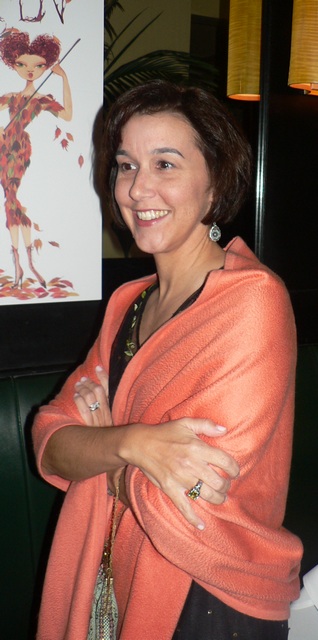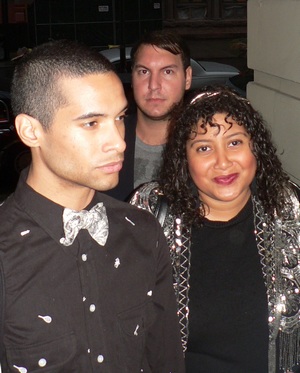 Swell accessories and shoes!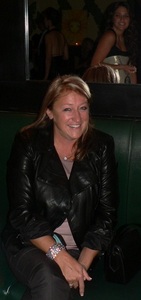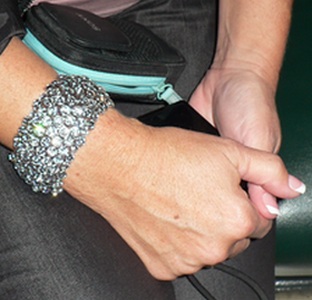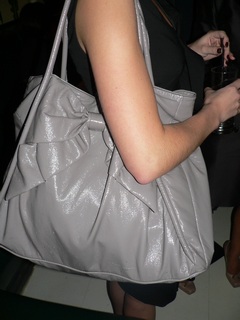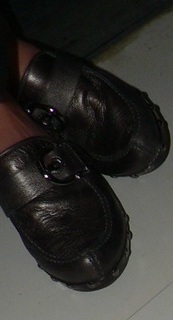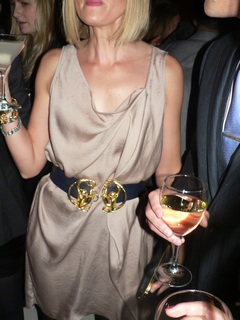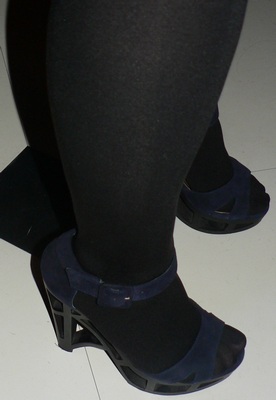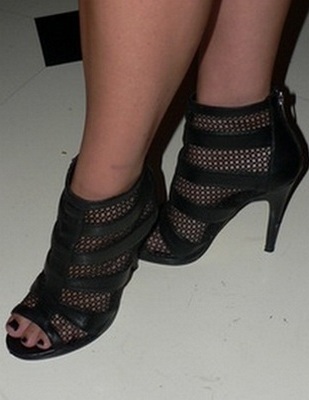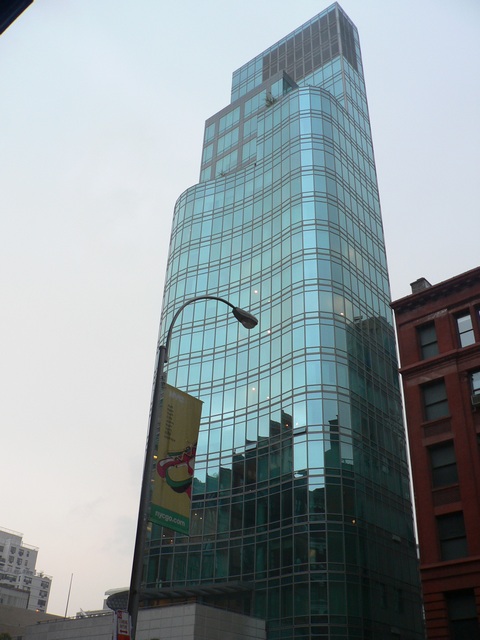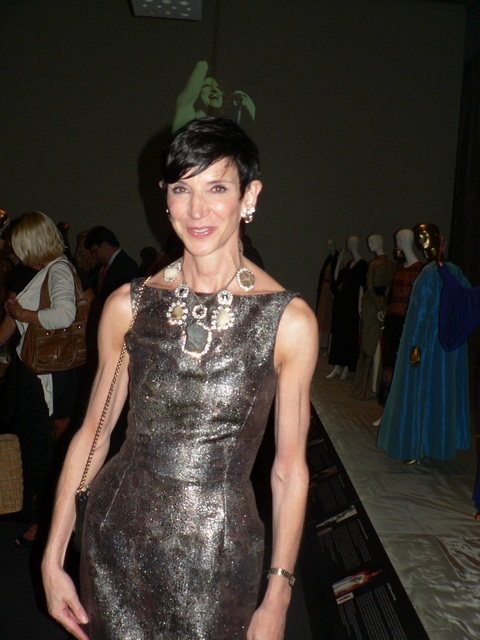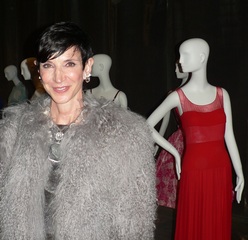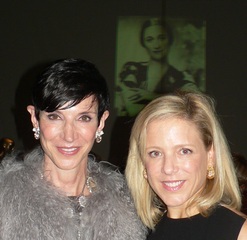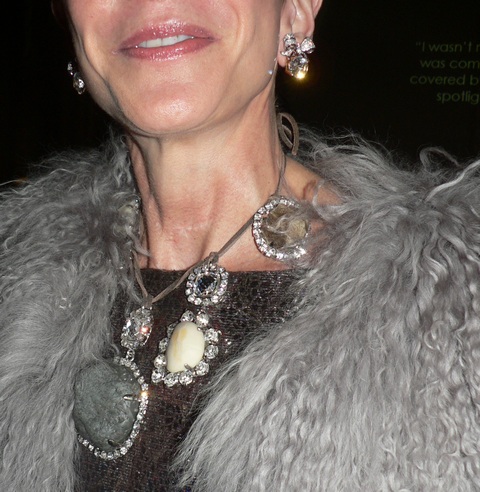 As slender as a reed, as regal as a Queen, bejeweled museum subject Amy Fine Collins in all her glory!
Artfully juxtaposing disparate gowns and jewels from different decades and designers, Museum of the City of New York curator Phyllis Magidson brilliantly demonstrates fashion's inherent continuity. Indeed, apart from the many marvels displayed by guests at various presentations, Ms. Magidson's Notorious & Notable: 20th Century Women of Style, offering examples of the distinctive taste of 81 exceptional New York women, is a pinnacle of New York's 2011 'Spring/Summer' Fashion Week.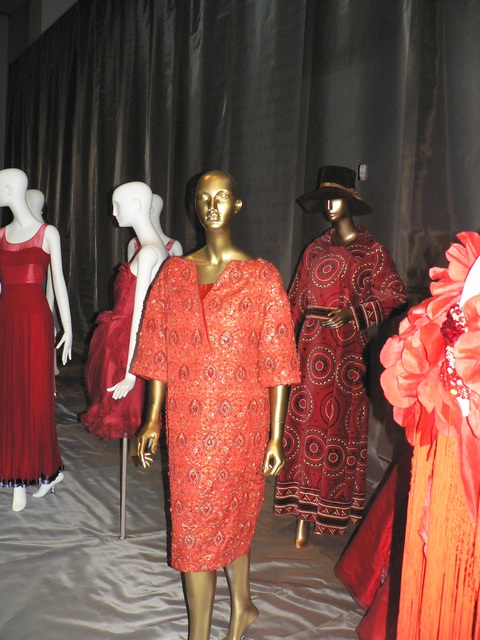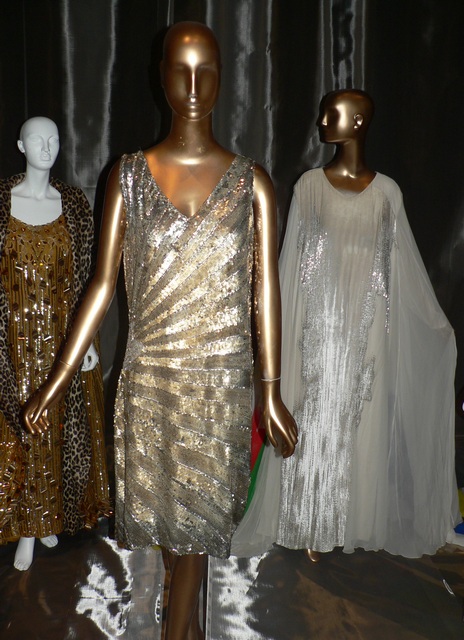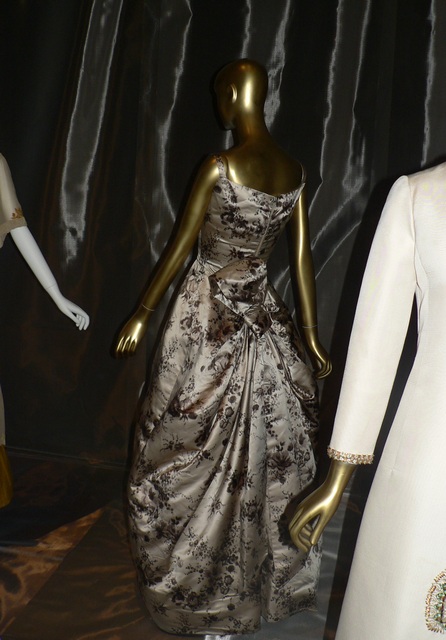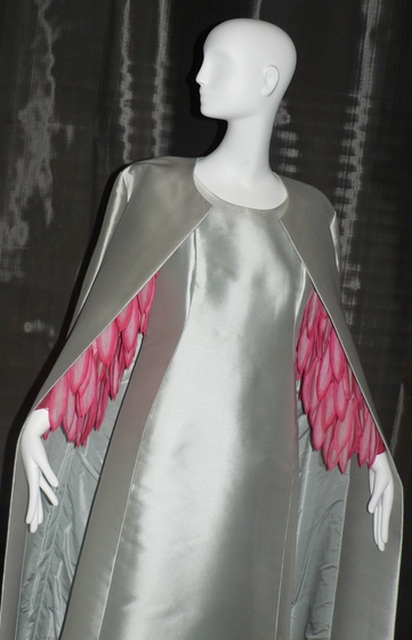 "There's no one better than Phyllis at encapsulating and spotlighting how fashion can only keep changing, by 'repackaging' what's already been done before," observed designer and Magidson fan Michael McCollom. "She knows fashion and social history, backward and forward, inside and out, so making comparisons, she's always doing that. For her, it's second nature! "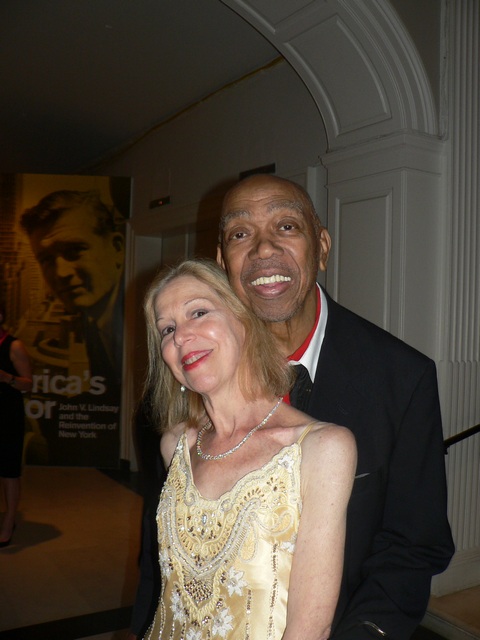 Renaissance man Geoffrey Holder was more succinct in his praise of Magidson's undertaking, which includes a bouffant evening dress he designed for his wife, the dancer Carmen De Lavallade. "Phyllis!", he pronounced in his sonorous voice, "She's absolutely marvelous!"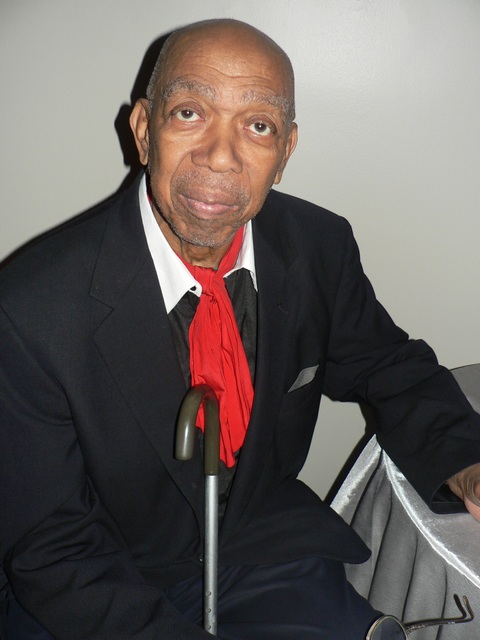 To emphasis its pattern, the skirt of Geoffrey Holder's dress for his wife, was painstakingly pieced, like segments of a parasol
Beyond iconic fashionistas, including Mona Williams Von Bismarck, Diana Vreeland, Jacqueline Kennedy Onassis, Pat Buckley and Gloria Vanderbilt, Magidson's exhibition also pays homage to a more diverse group of women that also employed style to enhance their exalted standing.
"Only in New York could socialites like 'the' Mrs. Vanderbilt, Mrs. J. P. Morgan, Jr., Lauren Bacall and the performer Gypsy Rose Lee, stand side-by-side in a show with a Polish Jew, like Helena Rubenstein, or African Americans, like A'Leia Walker, opera singer Marian Anderson and singer Lena Horne," said Grafton Trew. "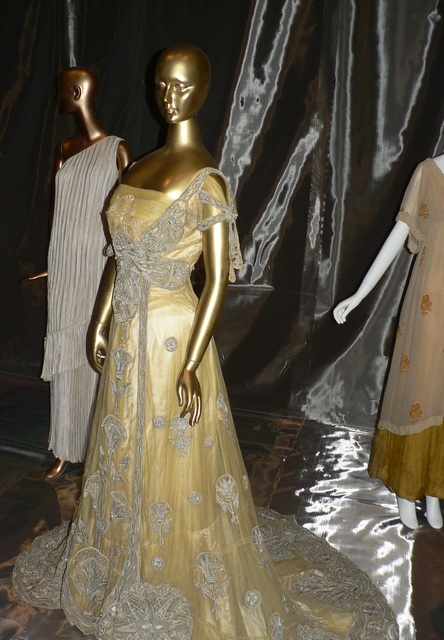 Grace Wilson Vanderbilts early 1900's dress embroidered with Egyptian lotus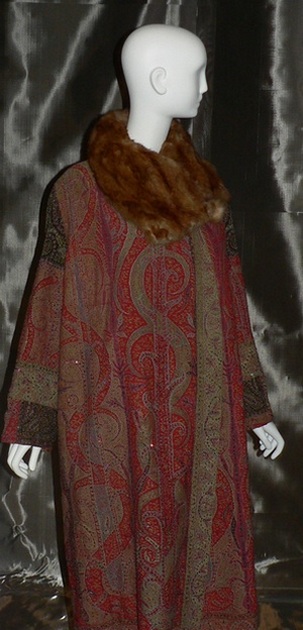 Gypsy Rose Lee's silted skirt and A'Leiea Walker's fur-collared coat made from delicately beaded paisley shawls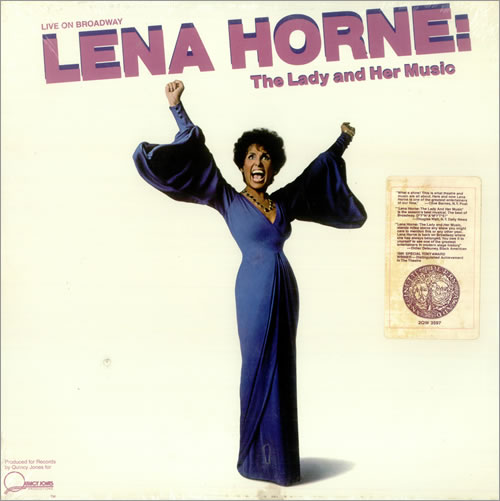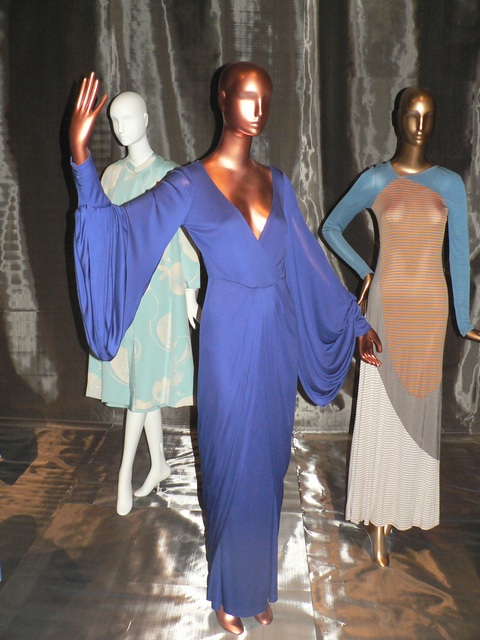 Emphasizing the transformative role of elegance as a time-tested equalizer in American society, something transcending the world of politics, business, and the arts, is the great strength of Notorious & Notable.



Marian Anderson's feathered silver cloth sheath attributed to Elsa Schiaparelli
Given the largely frivolous regard accorded fashion today, even some of the high society luminaries of yesteryear included here are inclined to be obscure to many viewers.
No matter how fine the subtle coloring and exqusite detailing of her 1920's fancy dress costume inspired by 18th Century Versailles, Mrs. George Washington Kavanaugh, for instance, is completely forgotten now.
Yet, once upon a time, her frenetic social life was so famous that Weegee's memorable photo, capturing her appearance at the Metropolitan Opera's Diamond Jubilee was published in Life Magazine. Three years later, in 1946, Mrs. Kavanaugh's loss of a bracelet at the opera was written up in Time.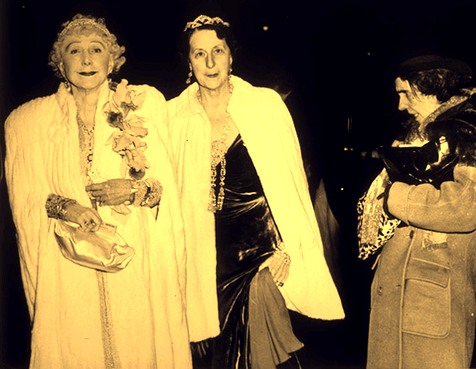 Resolute Mrs. Kavanaugh, on the left, with her friend Lady Deices in 1943
"It was only a $5,000 affair of 140 diamonds and seven emeralds, but she loved it, and to the woman who had found it on the opera-house floor Mrs. Kavanaugh gave $250..."
Mrs. Kavanaugh's retrieved bracelet, with emeralds and diamonds, no doubt resembled one comparable in value, with sapphires, pearls and diamonds, on display at the Museum of the City of New York, once owned by Mrs. Harrison Williams. How remarkable that this glittering ornament, and many of the others that lend such vibrancy to this show, are now worth almost 100 times their original cost. This probably accounts for most women today eschewing parures of precious gem-stones. Instead, happily, many seemingly invest fortunes to obtain artistic faux adornments, great hats, and fabulous shoes!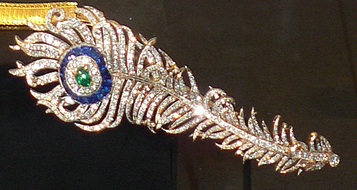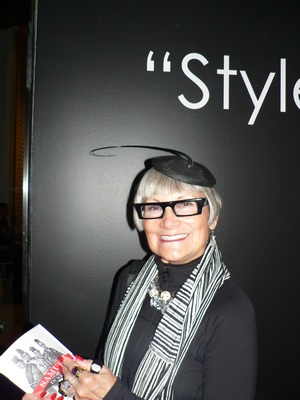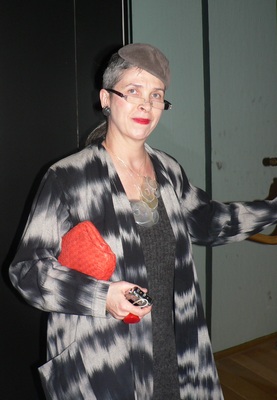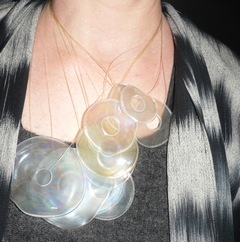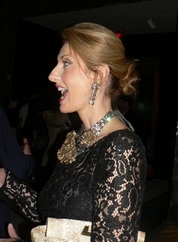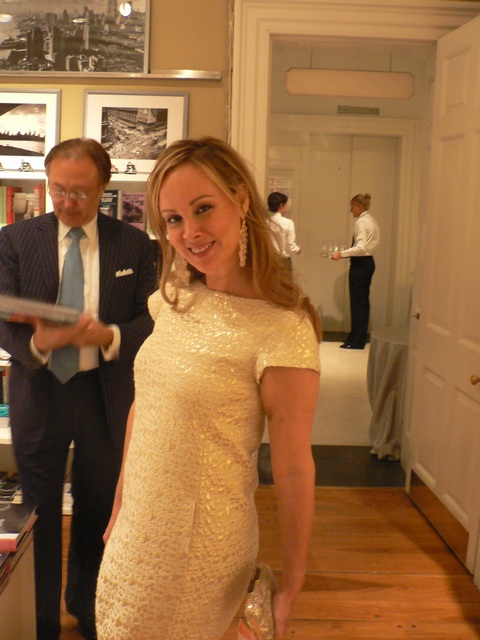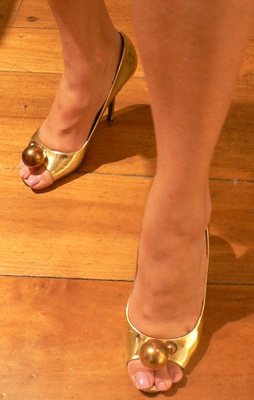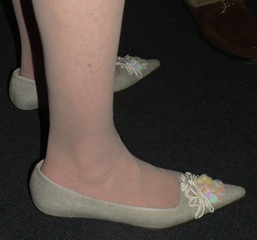 Related