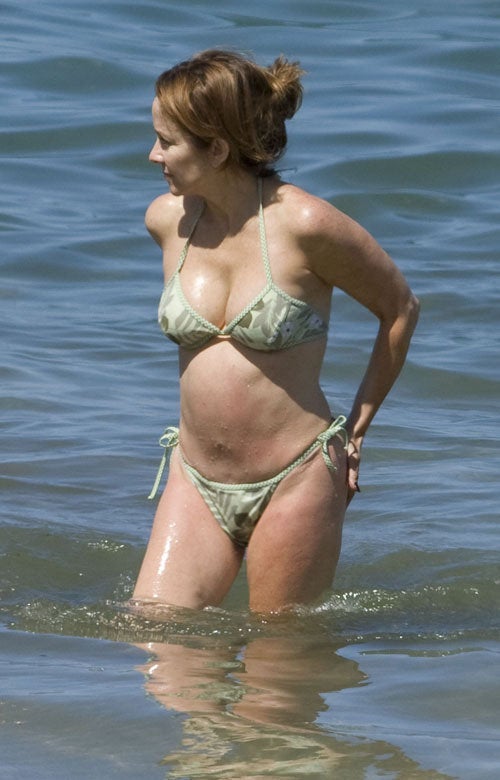 She's 50 years old as of last week, spent years on a hit sitcom, and has four sons. She openly had a breast lift and tummy tuck, and wrote about the experience:
Her breasts, she says, were "horrifying." And her stomach was a mess. "I had a big ridge of scar tissue. My belly button was herniated. Then there was that skin that hung there. It didn't work to suck it in. It wouldn't have mattered if I had done 1,000 sit-ups. "

The tummy tuck was like having another C-section, she says. "I would recommend it to anyone."
She's Patricia Heaton, and she's in Hawaii on a family vacation. More pictures here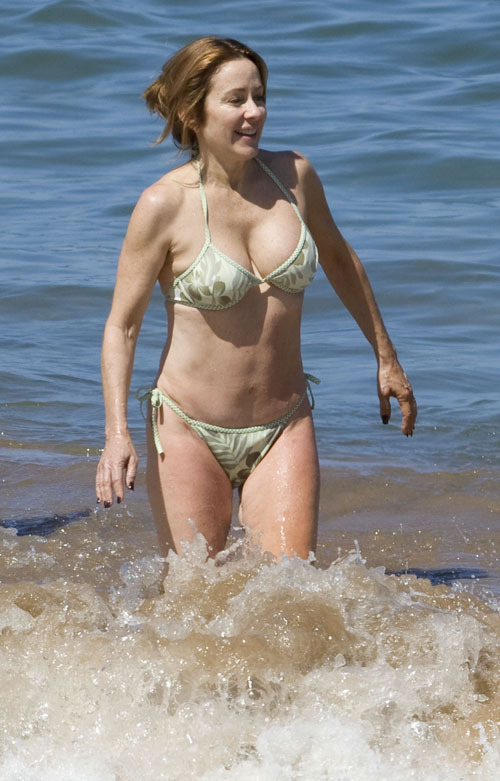 Popular in the Community