It was one of the last days of summer-ish weather, and I, along with my awesome production assistants, decided to haul some equipment up to New York City's High Line to conduct a sort-of sociological experiment, Girl on Girl-style.
Our research question: How would unsuspecting passersby answer the question, "What do you think a lesbian looks like?"
The on-the-spot question: "Can you name three lesbians in the media or popular-culture?"
The game: Armed with a poster full of photos, we gave the following instructions:
"Find the one lesbian in the first group of four photos."
"Find the one straight girl in the last two groups of four photos."
Could they tell who was who?! Some people's answers may surprise you.
By the day's end, we were able to create a list of six common stereotypes that 15 straight people imagined lesbians to fit within... and later that night, we played dress-up!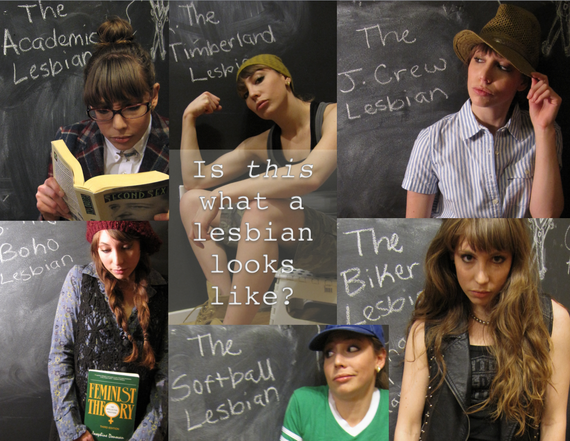 Popular in the Community