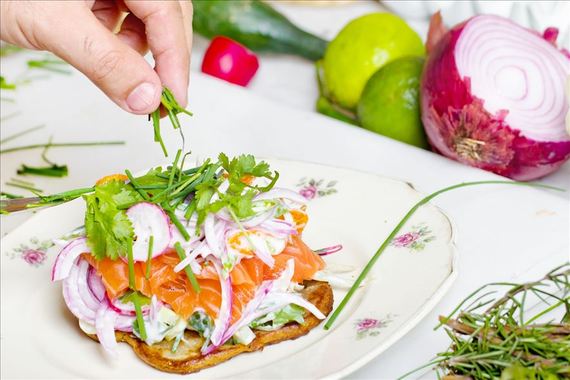 And while those stories can be interesting and helpful, I personally have been more in need of mid-day recommendations. Anybody who knows me is well aware that I make a Starbucks run for a caffeine fix just about every afternoon.
I typically feel great and am at my best in the morning, only to have my energy and productivity dip precipitously right after lunch.
But I also know that what we eat for lunch plays a big role in how we feel for the remainder of the day. As best-selling author Tom Rath says, "What you do at lunch can either make or break the rest of your day."
So I have been on the lookout for lunch options that will keep me mentally sharp through the end of the work day.
As part of my research, I looked for inspiration from some highly-successful people. Although there seems to be far less information out there about the lunch foods of successful people relative to what they eat for breakfast, I was able to uncover the following:
Interesting information for sure, but next I needed to turn to the experts to see what they recommend.
Chickpeas provide the perfect blend of protein and complex carbs to power the brain, and apparently adding some balsamic vinegar is icing on the cake because it slows down carbohydrate digestion to sustain energy even longer. Washing it down with green tea sharpens concentration and focus thanks to the drink's combo of a key amino acid plus a small amount of caffeine.
Other great lunchtime options include lean meats (such as grilled chicken), fresh fish, healthy fats (such as avocado and nuts), and drinking plenty of water.
With healthy lunch options now in the bag, here are some other energizing habits to consider incorporating into your lunch break:
If your energy does happen to dip in the afternoon, here are some brain-boosting snack ideas to power you through the end of the day, including almonds, walnuts, carrots, raisins, yogurt, berries, and even some dark chocolate.
Andrew Merle writes about the pursuit of living well, including good habits for happiness, health, productivity, and success. Read more at andrewmerle.com and follow him on Twitter and Medium.
Related