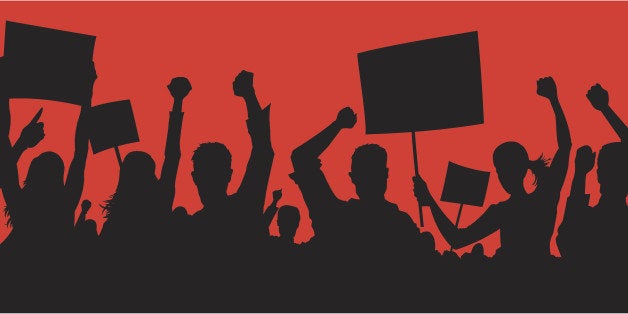 Regardless of your stance on the $15 fight sweeping across the nation, the matter is here to stay. In reality, increasing minimum wage isn't a new concept. Back in my heyday, minimum wage was $2 an hour. It has more than tripled since then.
As cost of living increases, so will minimum wage. It's inevitable.
But, as this particular minimum wage debate is focused on several large franchises, and a few large corporations, it is increasingly relevant to the franchise industry. Particularly models that rely heavily on minimum wage employees.
Here are several things to consider as the $15 Fight continues to gain momentum:
Federal Minimum Wage Isn't Wavering
At least for now, the minimum wage increase hasn't gained Federal attention. Congress doesn't seem to have motivation to address the issue. While minimum wage varies by state, the Federal standard stays at $7.25 an hour.
President Barack Obama has proposed a Federal increase to $10 an hour. With elections on the horizon, odds are that this issue will feature more debate than action.
City Specific Wage Increases
Just because the Federal wage remains at a standstill doesn't mean franchisors are in the clear. This issue has foregone petitioning Congress and is now city specific.
Seattle has already approved an increase to a $15 minimum wage, to be phased in over the next seven years. Both San Diego and Los Angeles are expected to see minimum wage increases on the ballot this year, to $15 and $12 respectively.
Another interesting development has been the targeting of specific industries. Los Angeles City Council has passed a law requiring large hotels within city limits to pay a $15.37 minimum. That targeted measure hasn't been well received by the hospitality industry. The longevity of it will be resolved in the courts. The April $15 protests are focused primarily on fast food franchises.
Be aware of the changing landscape in your city and specific industry.
Wage increases are inevitable. If it isn't this year, it will be another year. Whether or not it is $15, is harder to say. But, know for sure that minimum wage will increase at some point.
It's time to explore automation and implement efficiency measures within your franchise. How can you decrease your dependency in labor to offset the increasing costs?
Start with surveying your franchisees. See what measures have worked well to increase production. Other solutions can include bringing in a consultant to evaluate workflow or pricing.
The best long-term play is to get ahead of rising costs. Don't be caught unprepared down the road.
Building in Flexibility for Pricing
One thing that is clear is that the Federal minimum wage isn't the standard anymore. Even state standards can't be trusted as the main indicator of wage requirements.
Basic business principles indicate that pricing will reflect wages to some extent. As a franchisor, you need to give franchisees flexibility in pricing to reflect the wage costs of their city.
On the other side, you don't want a rogue franchisee trying to undercut the competition in their area.
There are different things you can do to monitor these practices. One would be to set a price range for products. Another would be to meet with franchisees in a region to determine the best steps moving forward as wages increase.
Overall, just be aware of how wage increases will affect your franchises. Be willing to come to the table with solutions and ideas to help ease the impact.
Potential for Positive Growth & Innovation
There's the potential for several positive things to develop from increased wages.
With many employees struggling to make ends meet on $7.25 an hour, a new position offering a 50¢ increase justifies a career move. This results in high turnover. By increasing wages, employees will not be as tempted to change companies as often.
Decreasing turnover has been shown to:
Increase performance;
Improve customer service;
Reduce hiring costs;
Improve employee morale.
Those all positively impact your business.
2) Increased Productivity
3) Showcase Your Position on Fair Wages
It's not just low-wage employees joining in the movement for an increased minimum wage. There is a large percentage of the population that want to support positive efforts for low-income workers. And in many cases, that portion of the population is willing to pay more to support those measures.
Position your franchise as a leader in the movement to provide fair wages. Encouraging consumers will likely voice their support through their purchasing power.
Regardless of whether or not your city is currently looking to implement minimum wage increases, you need to be aware of the changes in the industry. More importantly, you need to be preparing for them.
One way or another, wages will increase. What will that mean for your business model?
Calling all HuffPost superfans!
Sign up for membership to become a founding member and help shape HuffPost's next chapter