10:00 a.m.: Bill Clinton enters chamber. Benghazi select committee members wait in line to shake Bill Clinton's hand and get photos with him. Refreshments are served.
10:30 a.m.: Each select committee member publicly thanks Bill Clinton for sitting down with them to "get this nonsense over with." Select committee members try to convince Bill Clinton that they had nothing to do with the event being scheduled and apologize for wasting his time. This is all in an effort to gain favor with Bill Clinton, who is wildly considered to be the next President of the United States. Bill Clinton mutters, "Don't mention it," after each statement.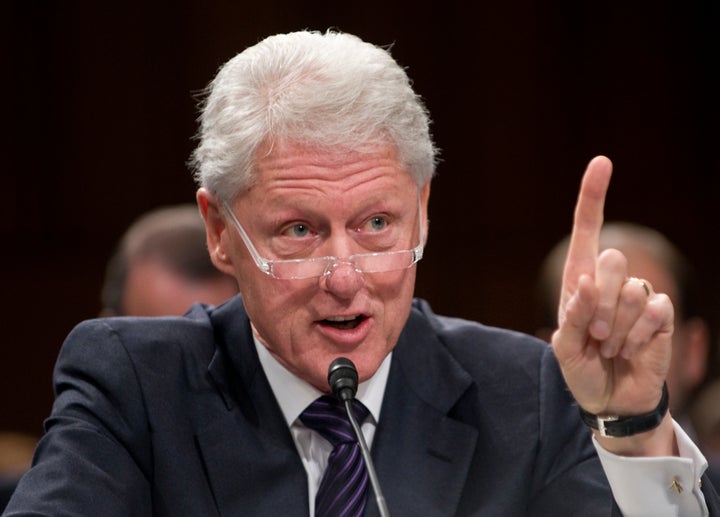 10: 40 a.m.: Select committee members politely ask Bill Clinton how his summer went. Bill Clinton and select committee members engage in a lively conversation about "Jurassic World" and Bill's vacation to Aruba. Bill Clinton provides advice on the "sweetest bungalows" and exciting nightlife that select committee members MUST hit up, if they ever get the chance.
10:45 a.m.: Select committee is reminded by event staff to begin questioning Bill Clinton about the attacks on Benghazi in 2012. Select committee reluctantly presents opening statements.
10: 50 a.m.: Bill Clinton chuckles his way through his opening statements regarding his limited involvement in the Benghazi scandal.
11:15 a.m.: Select Committee members leaf through two or three pages of questions, shake their heads, and throw them in the air. Select committee members apologize for being unprofessional before grilling Bill Clinton about the time he played saxophone on "Arsenio." Bill tells the story of how it all came together and gives praise to the dynamite musicians he got to jam with.
11:45 a.m.: Bill Clinton asks if it's too early for a drink. Select committee members shout over each other trying to order a round of Irish coffees. Once the drinks are served, Bill Clinton and select committee members untie their ties, put their feet up, and talk about how much they're enjoying "Quantico." Especially that Priyanka Chopra.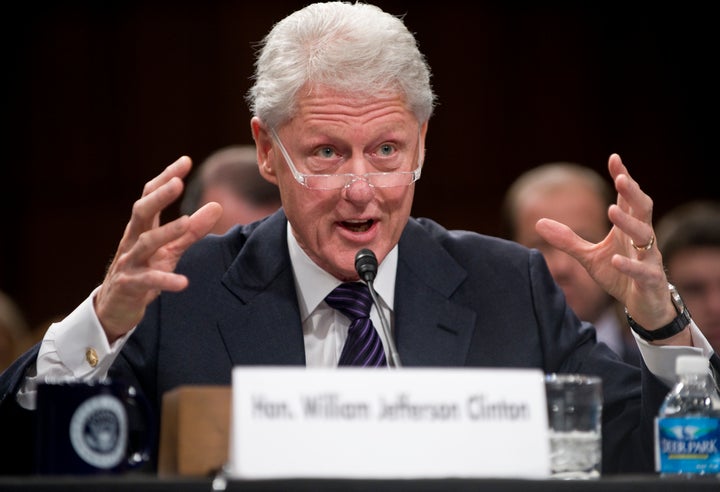 12:15 p.m.: Event staff interrupt proceedings to insist that if they don't wish to discuss the unfortunate events of Benghazi, they should take their bro-hang to a local bar or brunch. Select committee members sigh loudly and engage Bill Clinton in a respectful debate in a deflated matter.
12:30 p.m.: Bill Clinton stops the debate to ask, "You guys know where Benghazi is? Cause I don't know, and honestly, I don't even care." Select committee members wholeheartedly agree with Bill Clinton (even though they all know where Benghazi is located) and then engage in a debate amongst themselves as to who doesn't care about Benghazi THE MOST.
1:00 p.m.: Bill Clinton gets a text and says, "Oh boy, my lady needs me." Select committee members ask, "Your lady?" Bill Clinton looks up, smirks, and jokes, "Yeah, ya know, Hillary." Bill Clinton and select committee members share a great big laugh. Once the laughter dies down, Bill Clinton says, "We have fun. We have a lot of fun together. We should hang out more. Seriously, though, it's Cameron Diaz."
1:20 p.m.: Bill Clinton grunts, "WELP, I gotta hit that old dusty trail! We done here?" Select committee members agree: "Yes, Mr. Clinton. Thank you, Mr. Clinton," in unison. Bill Clinton fist-bumps select committee members and exits.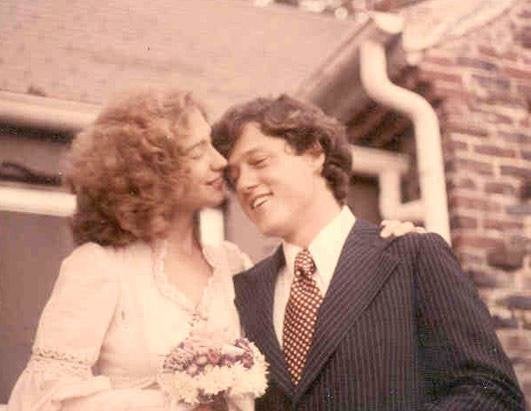 Hillary And Bill Through The Years
Related
Popular in the Community