What I admire deeply about entrepreneurs is their relentless hustle and passion. You rarely see an entrepreneur with just one idea for an incredible startup. Ideas are constantly firing and it's an ongoing battle to prioritize which idea to pursue first.
One person in particular who refuses to ignore the entrepreneurial itch is Matt Wilson, Co-Founder of Under30CEO - an online media site dedicated to sharing the stories and advice of young entrepreneurs.
Several years into Under30CEO, Matt had a desire to do something more. He wanted to combine his passion for seeing the world with his passion for entrepreneurship. He took a leap of faith and started the second company in the "Under 30" family, Under30Experiences, which designs trips that expose young adults to the world.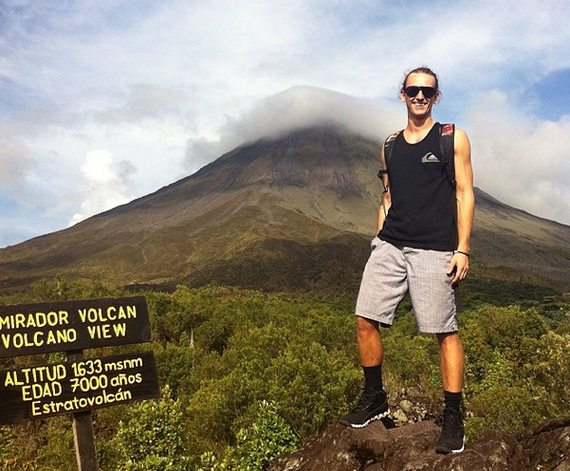 I was fortunate to travel to Nicaragua with Under30Experiences in early 2014. Beyond playing soccer with school kids and soaking in the beach, we explored how micro-loans transform local communities by allowing women to start businesses and feed their families. Through Under30Experiences, I was not only exposed to a wonderful, new culture, but I created friendships, memories and excellent business contacts.
So what caused Matt to go on to create Under30Experiences - why not stop at building Under30CEO? In his interview below, Matt shares why (and how) he chooses to make the most of the best years of his life.
What is Under30Experiences and Under30CEO? How do they link and reinforce each other? Where did the ideas for the businesses come from?
Under30Experiences is our travel community for young people. It spun off from our site Under30CEO.com that helps young entrepreneurs start businesses.
The idea for Under30Experiences came after sitting behind our computers, chained to our desks in our early twenties, working on our startup during "the best years of our lives." After a random trip to Iceland, I realized that young people need to get out from behind their desks and see the world.
How did you choose your business partner? How do you complement each other?
Choosing a business partner spawned from a fourth grade friendship. Jared O'Toole and I happen to complement each other, but in all honesty we just got lucky. Sitting on my porch after graduating from college we decided we should go into business together instead of getting real jobs.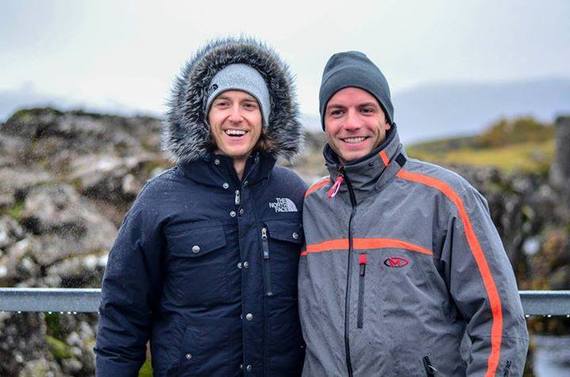 While we don't have complementary technical skillsets (we both have business degrees), our personalities and life experiences complement each other, and we help keep each other sane. As business partners, you go through everything together, like it or not. It truly is a marriage.
How has your lifestyle changed since doing this role full-time?
Since running the travel company full time, I've spent most of the last 2.5 years abroad working from my laptop. It's given me the freedom to do the things I've always wanted to do, including learning to surf, practicing yoga, living in Costa Rica, and learning Spanish.
While I've been able to live the lifestyle I've always dreamed of, it comes with hard choices. My nieces are growing up fast, my family wishes I was around more, my friends from home are often resentful, and yes, for the first time the other day I was homesick.
It's important to be honest with yourself about what you really want - everyone wants to put voices in your head, but ultimately the only way you will be happy is if you listen to yourself.
Why do you make it so personal with your target audience (e.g. talking about personal finances on Under30CEO)?
People need something to relate to. Most marketing is full of smoke and mirrors, but great products and great stories don't need any of that.
I'm sitting here in Bali right now and just yesterday a monkey tried to steal my breakfast watching the sunrise on top of a volcano. I had the opportunity to show people the absolute time of their lives. It was really fulfilling. Our trips are awesome and people love these kind of stories. There is no need for fluff - they are that good.
But I'm also happy to talk about how stressful running these trips are. After a 24 hour flight and no sleep, I lost my debit card the day before our group arrived. I've had a long personal battle with stress and people can relate to the authenticity of what I write and speak about.
What will you do after you no longer fit the description "under 30"?
Luckily for us, nobody will come to shut down our community. We have many travelers in our community over the age of 35 and it's just a catchy name. Our mission to help young people see the world will remain the same.
What's a key lesson you learned along the way that you would like to share so that other people don't have to learn the hard way?
Don't worry about what other people are doing. Do what feels right to you.
I've spent way too much time chasing the next big idea like everyone else. We are all way too caught up in social media and reading about what others are doing, instead of listening to ourselves. Unfortunately, this stifles our creativity, innovation, and ultimately our happiness, because when we follow trends, our ideas don't stem from inside and we simply look at others for approval.
I try to block out all the stories about who made $100 million dollars last week, or whose Facebook post got 100+ likes. I'd much rather be in Bali creating my own path than at home on Instagram.
How have you built the community model to engage the target customer base locally in cities throughout the US?
While Under30Experiences is officially a business entity, we rarely look at it that way. Instead, we are a community of like minded people who enjoy travel, or even better, just a big family or group of friends.
After each trip our travelers go home with a ton of energy and enthusiasm about what they just experienced. On our last trip to Iceland almost 10 people ended up booking their next trip within two weeks of getting back to the USA. They also want to get together in their local communities, meet other people who have traveled with us, and bring a friend along who'd be a good fit for our trips.
In the past year we've hosted meetups in NYC, Boston, Chicago, Miami, Seattle, San Francisco, LA, San Diego, Phoenix, Minneapolis, Dallas, Austin, Houston, Toronto, New Orleans, Atlanta, Raleigh, DC, and Denver. I'm sure I'm forgetting some at this point...
How has your role evolved since the company's founding?
The most difficult part of my role with Under30Experiences has been going from player to coach. Originally, I marketed, sold, and led every single one of our trips. I was the touchpoint of the brand from the time you heard about the trip, to our introductory phone call, to personally meeting you at the airport. Now, we have a team in place, and I need to let my baby grow on it's own.
Now it's my role to teach our staff how to replicate and scale our boutique style experiences. Luckily, all of our staff have come from within the community, and truly understand the experience we create in these countries.
What's the social impact of your work?
We try to build every Under30Experience as sustainably as possible, keeping the money in the local economy, taking care of the environment, and trying to make a positive impact on the community. We work with vendors that support local community organizations and do our best to make our trips as authentic as possible.
In countries like Nicaragua and Indonesia where there is a high level of poverty, we take extra care to integrate our trips with the local villages and have cultural exchanges between our travelers and the locals. The locals invite us into their homes, schools, and temples, where we do things like teach English, learn about microloans, and play soccer with the school kids. These programs are two way exchanges where each party derives value.
Our travelers might sign up for a trip because they wanted to check surfing off of their bucket list or see monkeys in the wild, but we are sure to leave them with perspective that goes far beyond what they expected.
We are firm believers that the best education money can buy is travel.
How do you live your values through your work?
I grew up doing things in the outdoors with my dad. He taught me to leave a place better than I found it. If we went hiking, we'd always pick up a few extra pieces of garbage that weren't ours. If we went camping, we'd stack a little bit more wood by the campfire for the next person. These practices stuck with me and has made an impact on how we run Under30Experiences.
I strive to perpetuate a movement of people who leave the world a little better than they found it.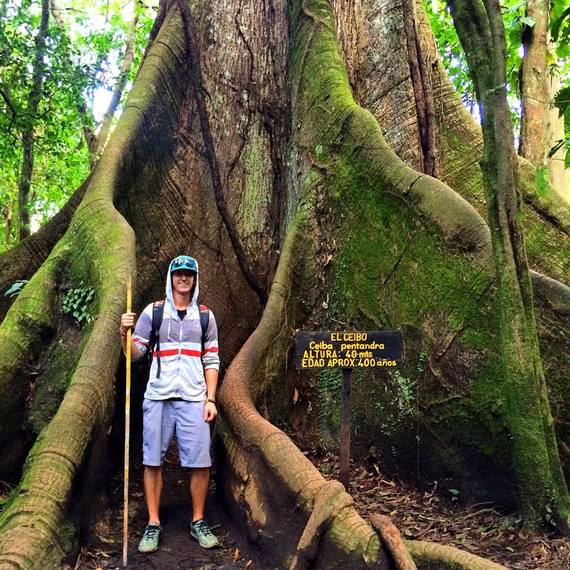 Photo Credit via Under30Experiences Photographer, Courtney Slade
Related