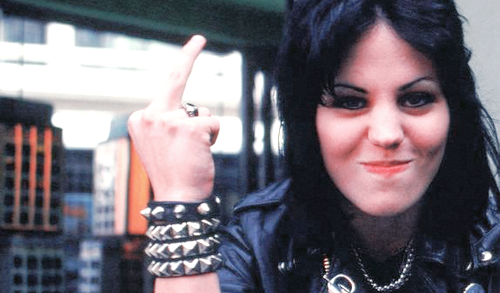 A majority of the nation's women are deeply concerned right now in regards to our civil and reproductive rights, for good reason. We all stood united and hopeful that things were going to be better for everyone, including minorities and the LGBTQ community. I know that we all watched in disbelief as the results unraveled early this morning. As we pick our jaws up off the floor and wipe away our tears, we must not feel defeated.
Personally, I felt victimized and attacked throughout this campaign. As someone who has survived both mental and physical abuse and rape, I was constantly reminded of it. I saw the face of my attackers in Trump's stupid, orange, butthole-like face. As he mansplained constantly, I was reminded of all the men who have treated me the same way. As I listened to him talk over and belittle Hillary during the debates, I heard all the men who have done the same. I was immediately transported back to the corporate meetings that I have attended and led, where there were men questioning everything about my decision making and professional abilities all because I am a young woman.
Just as I walked away from the corporate world, I am walking away from this election. Instead of focusing on the negative and continuing to fight with opposing and negative forces, I will continue to focus on what makes me happy and stand united with my fellow comrades. We will survive this four years. It is important to remember that there are still good people in the world and that we all have found our voice. We will not allow our country to go back to how it used to be. We will stand and fight for our rights, just like we always have.
Reproductive rights are a major concern right now. Both Trump and Pence have said numerous scary things regarding these rights that we've worked so hard to defend.
Trump was being sued for child rape and has yet to make any statement about his plans regarding sexual assault. As someone who thinks of women as sexual objects to be grabbed by the pussy, I highly doubt that there will be any sort of ramification for our countries closets full of unprocessed rape kits. Trump has also stated that rape in the military is what "happens" when you put men and women together, as if men just can't help but rape.
Abortion & Birth Control:
Trump has stated in the past that he is "very pro-choice" however lately, in order to sway the religious vote, has stated that women should "be punished" for abortion. Pence is also very pro-life. The truth is we have no idea what will come from this administration regarding abortion rights. I do believe that it's a strong possibility that the access to free birth control options that Obama put into place could be overturned. I do not believe that abortion clinics will be shut down. George W. Bush also had strong stances on abortion yet didn't have the ability to change anything. Planned Parenthood may be more expensive again and possibly more dangerous to walk into or work in. I suggest that young women who are concerned about not being able to afford birth control if he takes away the funding to go get an IUD as soon as possible, while you can still get access to free/ low-cost options.
Trump has proposed a six week paid maternity leave for any woman who has just given birth. He has recommended that women receive the same pay as they would for unemployment which is MUCH less than most women's salary. In other words, he'll let you stay home with the newborn and he'll allow you to have as much money so that you can buy baby clothes and diapers, but you better have a man that pays the bills.
In other words, women must not go silent. We will not retreat and give up. We will give him hell for the next four years. This will not be an easy job and he will not get away with reducing women to second class citizens. We've been there and we ain't goin' back. In the words of Hillary Clinton,"We have still not shattered that highest and hardest glass ceiling, but someday someone will."
REAL LIFE. REAL NEWS. REAL VOICES.
Help us tell more of the stories that matter from voices that too often remain unheard.