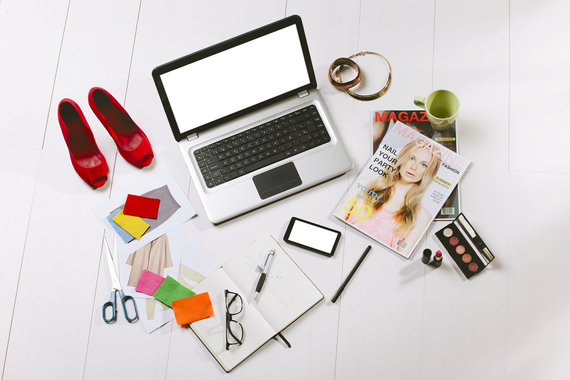 Casual dating and fashion have more in common than you might expect: They both offer instant gratification, are deeply entwined with visual appeal and can be extremely hit-or-miss, not to mention the colossal amount of choice. Yes, there are a lot of fish -- and clothing brands - in the sea.
In the last two years a handful of dating apps have changed the way we view dating via mobile, largely narrowing the gap between the industry's biggest online player Match.com. Tinder, with its slickly designed swipe function, has attracted nearly 50 million active users as of October 2014 since its launch in August 2012. The app has paved the way for similar location-based dating apps to generate hype around the world, such as Berlin's Lovoo with its 'Live Radar', French startup Happn's app which is powered by human interaction, and top 20 grossing app Zoosk with its Matchmaking algorithm.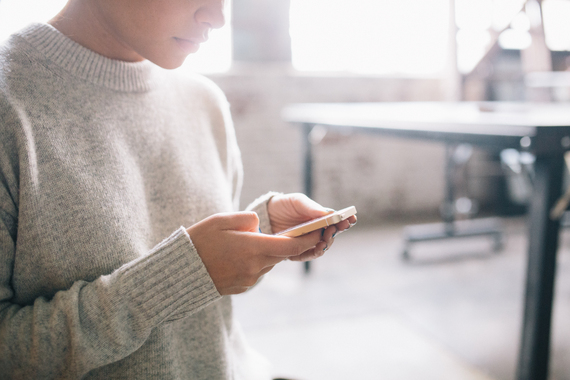 On the web, ASOS and Zalando made discovering and buying clothes much easier. Zalando earned 24 percent higher revenues in Q3 2014 compared to the previous quarter, with analysts predicting profitability by the end of 2014. Features like catwalk previews, 'complete the look' product suggestions, and customer reviews all help make the fashion e-commerce experience easier. ASOS has seized the power of mobile; its native app boasts big CTA buttons, enhanced navigation, and uses push notifications to alert shoppers of sale items. But given that, for many brands, a third of all traffic comes from mobile devices, the fashion industry still has its work cut out for them in making the shopping experience appealing to to smartphone-fluent users.
From fashion capitals like London and New York to tech hub Silicon Valley, entrepreneurs and startups are going even further to bridge the gap between mobile technology and fashion, particularly in the world of m-commerce. Like dating apps, their 'secret sauce' lies in developing apps with clean and seamless interfaces that tap into the 'anytime, anywhere' consumer generation.
In August 2014, 51 percent of visits to retail websites came via mobile device, up from just 4 percent in 2010. Looking to monetize on the mobile usage of fashion lovers and innovate their shopping habits is David Tisch's app Spring, which recently launched in the U.S. Spring brings together Tinder's swipes and Instagram's pretty photos to the mobile shopping experience, so users can shop on the go just as effortlessly as browsing through a clothing rack. As well as optimizing the shopping experience for the mobile screen, Spring offers exposure to emerging designers while also driving sales for larger retailers and high street brands.
London-based startup Stylect plays to a more niche crowd, perhaps comparable to how dating apps like Stitch diversify themselves by targeting the over 50s category. Dubbed the 'Tinder for shoes', the app offers an endless selection of women's designer and high street footwear, from Converse to Jimmy Choo. As users 'X' or 'heart' their way through the options, social clustering techniques allow the app to learn more about your tastes  (like Zoosk's Matchmaking algorithm taking user activity into account to decide which date-seekers to introduce) and buy the products from its affiliate partners.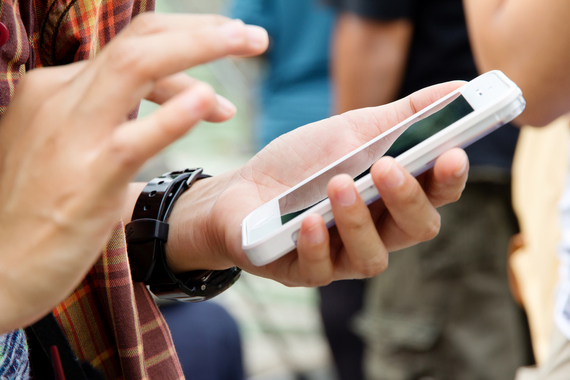 "Dating apps are engaging, addictive and they gamify the entire experience. Our equivalent of a 'match' on Tinder is a pop-up notification of a discount on a pair of shoes that you swiped left," says Giacomo Summa, co-founder of Stylect. Their approach is working; Stylect's retention rates are growing, with users now swiping 600 pairs of shoes on average per month.
Young startups are taking notice of these trends as well. You don't have to look further than Startup Weekend: Global Fashion Battle, an event which coincided with international fashion weeks this autumn, bringing together developers, designers and non-techs to solve problems. Parisian startup AskAnna, a contender in the London edition, presented their plans for an outfit approval app that takes a leaf out of Tinder's book. "We decided to use something similar to Tinder's well designed UX for our app. Just like the surprise element of dating apps, it evokes a 'what's next?' feeling of curiosity," explains Tudor Gheorghiu, co-founder of AskAnna. "We think there are a lot of parallels in the process of choosing what to wear -- or what someone else should wear -- and choosing who you'd go on a first date with. A photo can be the decision-making criteria for both, making the process fast and easy by default." Gamification of the mobile experience seems to be a winning move for both dating and fashion apps, considering games are traditionally mobile's highest performers.
New York-based Kwoller, London-based app Grabble and Edinburgh-based Mallzee could all equally be named "Tinder for fashion." They allow users to swipe left or swipe right (called throwing and grabbing on Grabble), with each item that's "liked" saved to a shoppable wishlist. This plays to the consumer's desire for "convenience everywhere," as Daniel Murray, Grabble co-founder and CEO puts it. Previously just UK-focused, Mallzee launched in the US just in time for Black Friday sales last month. Kwoller, the "Tinder for fashion price-tracking," sends alerts when an item in a user's "Lovelist" goes on sale, much like Stylect's shoe wishlists.
As dating apps make finding potential mates effortless, fashion apps have the potential to facilitate filling a wardrobe without breaking a sweat. As commerce dollars move to mobile, it makes sense to borrow inspiration from simple UX and UI designs, in combination with user location and social features, that have been tried, tested and been adopted by the masses.
While no app can replicate a real-life rendezvous or a shopping trip, apps can make the processes convenient and on-demand. What matters is the how the fashion world as a whole makes this shift toward mobile optimization. For now, it's tech entrepreneurs leading the way; they're learning from the best practices learned from dating apps, and applying this to connecting users with retailers, designers and brands. What remains to be seen is how successful these startups are versus more traditional m-commerce apps and how the fashion world will play into the fashionista's mobile experience.
Calling all HuffPost superfans!
Sign up for membership to become a founding member and help shape HuffPost's next chapter