While I deeply admire filmmaker Omar al-Qattan, for obvious professional reasons but also for putting together his short guide of must-watch movies from the past 50 years of Arab cinema, I must also respectfully disagree with his list of "The 10 Best Arab Films," published this past Saturday in The Guardian. As someone who believes, perhaps misguidedly but never quietly, in the healing power of cinema and the ability of filmmakers to help bridge the divide, I could not imagine any list of Arab cinema that does not include these six modern masters: Hany Abu-Assad, Yousry Nasrallah, Annemarie Jacir, Nadine Labaki, Haifaa al-Mansour and Ziad Doueiri.
It is in this vein, slightly irreverent to those poetic works of olden days, but also looking at what I like to call "cinema with a conscience" -- where you might actually leave the plush, dark comfort of your theater seat a bit enlightened, a whole lot inspired but also craving to be a better person -- that I created my own, albeit it shorter list. In absolutely no particular order.
CARAMEL (Lebanon/France, 2007)
Nadine Labaki
Labaki's film was my in. I'm a relative newcomer to the magical world of cinema from MENA, having been brought up on a mixture of Woody Allen, the works of Fellini and Visconti, all sprinkled with a bit of Lina Wertmüller, and Caramel got me hooked from the first frame. It's sensual, full of life and each time I watch it, it makes me proud to be a woman. It's also the reason I yearned to travel to Beirut, and once I got there, I could see Labaki's lushly constructed characters at every turn. I may be a romantic, but it's a must watch for anyone who has yet to discover the beauty of Lebanese cinema. And its people. Labaki's follow up, Where Do We Go Now? is also a greatly entertaining lesson in peace.
OMAR (Palestine, 2013)
Hany Abu-Assad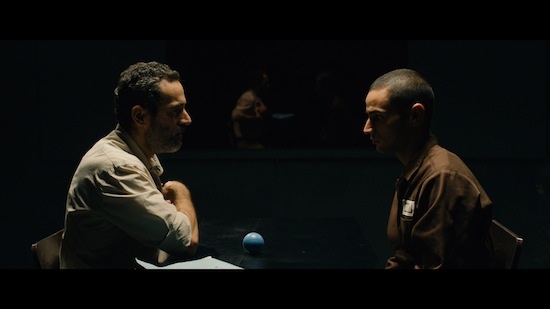 All right, I'm cheating a bit, because most could not have watched Abu-Assad's masterpiece yet. It just premiered in Cannes and it's releasing in France at the beginning of October. Hardly a convenient trip to your local multiplex. But I include it here, because Omar is complex, shocking and absolutely gorgeous to watch and I'm positive it will be featured in my top tens for as long as I'm allowed to make lists. While waiting for Omar's release, catch up with Abu-Assad's Paradise Now which should be on any movie-lover's list of must-see.
AFTER THE BATTLE, "Baad el Mawkeaa" (Egypt/France, 2012)
Yousry Nasrallah
At around this time last year, Nasrallah's film was deemed "obsolete" by some overzealous critics lacking foresight. But in fact, even when I watched it last October during the Abu Dhabi Film Festival, I found it to be incredibly ahead of its time. Today, while the Egyptian people display their courage and continue to fight for that elusive "Democracy," After the Battle holds on steadfast to a special place in my heart. Not only does it portray a specific human condition that has only grown more crucial in the last 12 months, but Nasrallah also masterfully features two great women characters who represent the power of female diplomacy and cooperation.
THE ATTACK (Lebanon/France/Belgium, 2012)
Ziad Doueiri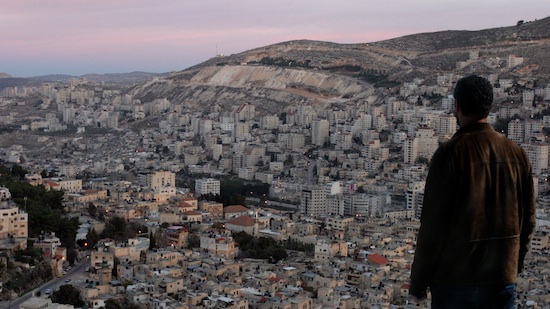 Showcased at the Dubai Film Festival last December, Doueiri's film is currently screening across the U.S.. The tragic story, of a Palestinian surgeon who discovers his marriage may not have been what it seemed, was what engulfed emotionally, at first. But then the absurd politics that enveloped the project really drove its profound meaning home for me. Lebanon banned the film because Doueiri had "snuck" into Israel to film his project, which of course was indispensable to the truthfulness of the story. A Gulf film organization distanced itself from The Attack though it had partly financed it in development. Of course, Doueiri is now having the last laugh, because his film has been winning prizes and hearts around the world, but The Attack remains a great example of why watching a film is almost always better than watching the news.
WADJDA (Saudi Arabia/Germany, 2012)
Haifaa al-Mansour
Al-Mansour's film is groundbreaking in so many ways, the most evident being that it marks the first film by a woman, Saudi filmmaker. It would be enough to just let the film slide by on the weight of that statement, but Wadjda is also one of the most beautiful stories ever told. A touching portrayal of mother and daughter, who happen to live in Riyadh, but could be in Rome, Rotterdam or Rapid City, and the great power their allegiance holds, al-Mansour's film is exactly what DIFF Chairman Abdulhamid Juma called it: "A dream." A dream come true for those who believe the other is one of us, just living somewhere else.
WHEN I SAW YOU, "Lamma shoftak" (Palestine/Jordan/Greece/UAE, 2012)
Annemarie Jacir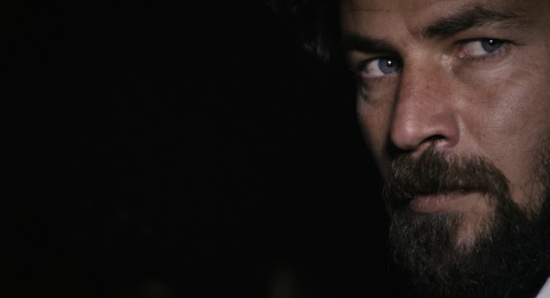 Jacir has made just one other feature film, titled Salt of This Sea along with quite a few shorts, yet I believe she'll be filling many top ten lists to come with her work, if her first projects are any indication. I debated whether to put her first feature on my list, but while Salt of This Sea was incredibly satisfying, I found When I Saw You poetic, beautifully told and wonderfully profound. It is one of those films you wish to watch again and again, because it seems to hold the answers to love, life, belonging and happiness, all rolled into a perfectly shot, perfectly acted work of art.
Omar image courtesy of Film Press Plus, The Attack courtesy of TIFF and When I Saw You still courtesy of ADFF, all used with permission
Popular in the Community