Last week The New York Times put maternal mental health exactly where it should be: on the front page. The article highlighted some important new findings that demonstrate the pervasive nature of perinatal mood disorders. Namely that many postpartum mood disorders can begin during pregnancy or even up to a year after a mother has delivered. And that the symptoms and types of disorders often range far beyond the generally accepted (though still largely untreated) diagnosis of postpartum depression.
Reporter Pam Belluck spoke with women who bravely shared the terrifying symptoms they experienced, how low they felt, and what it took for them to get better. Their stories demonstrate that bringing a person into this world can bring women and families to a very dark place. But with effective treatment for perinatal mood disorders or postpartum psychosis, they can climb out of it.
But the Times missed a huge opportunity to use this kind of high-profile coverage to offer a complete picture of what postpartum mood disorders and postpartum psychosis can look like and how to tell the conditions apart.
It's also important to know that a woman's fears about the safety and health of her baby do not mean that she is at imminent risk of harming him. More than 90 percent of all new mothers do have scary thoughts that reflect reasonable concerns about their baby's safety and health. For a woman who develops a perinatal mood disorder (such as depression, anxiety, and obsessive-compulsive disorder), these concerns often escalate and cause significant distress but do not put her at risk for harming her baby.
It is equally important to understand that even if a woman's experience does not include thoughts about her child being harmed, she can still be suffering from a perinatal mood disorder and benefit from treatment.
The lack of clarity surrounding these diagnoses creates more confusion and fear, which can discourage women with perinatal mood disorders or postpartum psychosis from seeking help. It can also lead medical professionals to miss a timely and accurate diagnosis.
The second part of the Times' focus on maternal mental health is the heartbreaking and thoughtful piece on Cindy Wachenheim, who jumped to her death with her 10-month-old baby strapped to her chest. Although her baby survived with minor injuries, this tragedy illustrates the great harm that can come from not distinguishing between postpartum psychosis and perinatal mood disorders.
We are glad the Times is sparking a conversation about perinatal mood disorders and postpartum psychosis. We hope the conversation will evolve and accomplish two things: Lower the stigma around all forms of maternal mental illness so that women and their families will feel comfortable reaching out for help, and increase awareness of the wide-ranging symptoms and separate diagnoses of perinatal mood disorders and postpartum psychosis. That will help us all accurately recognize the symptoms and make sure every woman receives the right treatment.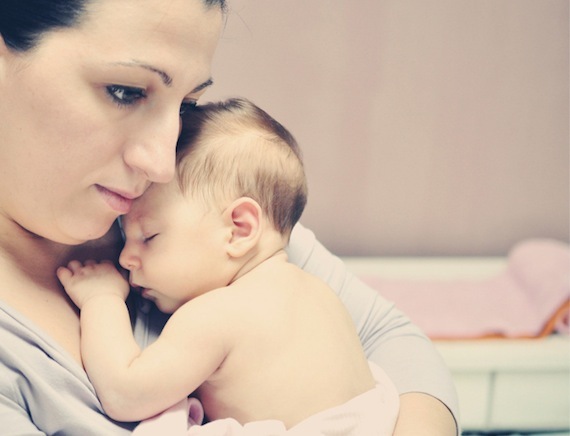 This article was originally published on the Seleni Institute website. Seleni is a nonprofit mental health and wellness center providing clinical services, research funding, and online information and support for women and mothers.
Related