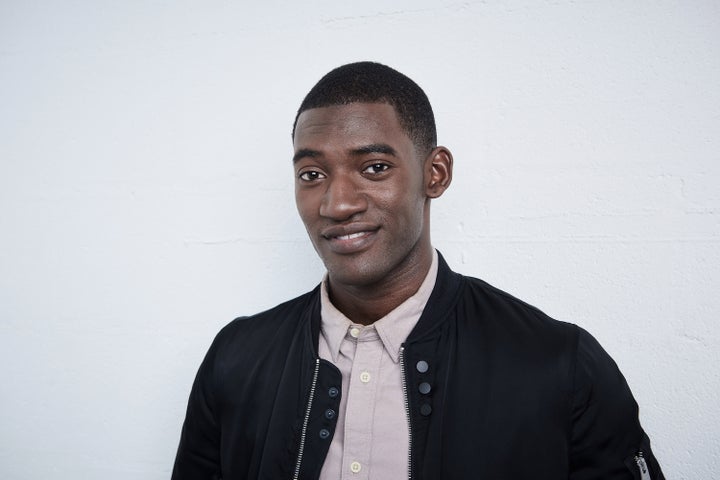 The History Channel and A&E have teamed up for a reboot of the history-making mini-series "Roots," set to air on Memorial Day.
Based on the book by Alex Haley, the new "Roots" will chronicle several generations of Haley's family, beginning with the harrowing story Kunta Kinte, a Gambian man sold into slavery around 1767.
Far grittier than the original 1977 "Roots," the new mini-series stars the virtually unknown actor Malachi Kirby in the role that made Levar Burton famous, Kunta Kinte.
At a special preview screening of the new series during the Tribeca Film Festival on April 21, Kirby spoke candidly about the overwhelming task of taking on the iconic Kunta Kinte role, which began, he said, with not trying to recreate Levar Burton's performance.
"I did research on the culture, tradition... But in terms of the actual journey that Kunta Kinte goes on, to be honest, I had no idea how to prepare for that. I still don't," Kirby said after the screening.
"To be honest, my main form of preparation was prayer. There were so many enslaved people that didn't even make it off the boat, let alone live and have children. I was thinking, what was it that gave them the strength to survive? And what I found was that it was his spirit. His spirit and his knowledge of self."
And it's the knowledge of self that Kirby most hopes viewers, especially young black men like himself, take away from the "Roots" reboot. For Kirby, the key message of "Roots" is "that our history does not begin at slavery."
"That is the main message that I would like the young black man to get from this," he said. "To be proud of his ancestry. To not feel that it's a negative thing to be African. And to also understand that those people who were enslaved were not weak. Those were strong people. And they survived."
Night 1 of the four-part "Roots" mini-series premieres on May 30 on A&E, Lifetime, and History.