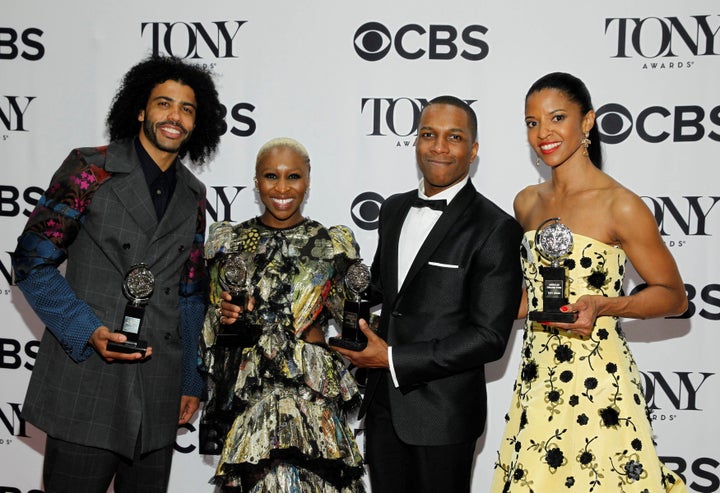 Beyond that, "Hamilton" and its creator Lin Manuel Miranda took home a record 11 awards (it was nominated for 16), while shows with non-white leads and producers like "Shuffle Along" and "Eclipsed" were also recognized with 10 and six nominations, respectively.
The significance of this moment wasn't lost on organizers of the award show, host James Corden referred to the Tonys as like the Oscars, but "with diversity," during his opening monologue.
Of course, it's important to remember that the Tonys have certainly come a long way but have an even longer way to go when it comes to better inclusion and recognition of people of color. According to an infographic created by Lee & Low Books, while a record number of people of color received acting noms at the Tonys this year, an overwhelming 95 percent of all of the show's nominees were still white: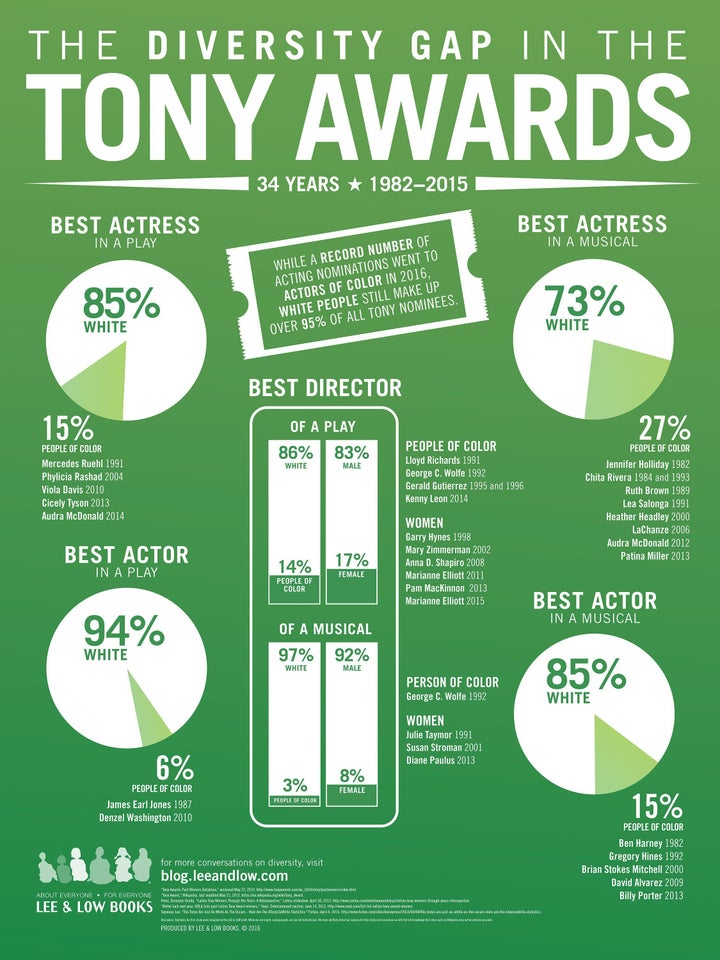 It was a landmark time last year on Broadway thanks to shows like "Hamilton" and "The Color Purple." Both of these shows have proven that the concept of telling stories written by, starring and about people of color can not only resonate with audiences, but it can also be incredibly successful.
Of course, the powers that be in Hollywood should know that since it's already been established, time and time again, that "diversity" works. So while it's important to celebrate the landmark strides writers, directors, producers and performers of color have made on Broadway this year, it's equally important to remember that institutions like Broadway don't just get to pat themselves on the back for not having a dreadful #OscarsSoWhite moment.
According to theater director Christine Toy Johnson, speaking to Lee & Low, "next season does not look nearly as diverse." However, the true key to diversity is to keep the momentum and the motivation towards inclusion going which is something both Hollywood and Broadway can learn from Sunday night's Tony Awards. Three of the historic musical acting winners at the award show were from "Hamilton."
If Lin Manuel Miranda had never been able to produce and shine in his first Broadway show, "In the Heights" nearly a decade ago, "Hamilton" probably would not exist and neither would these historic wins. The beautiful photo above of four black performers at the peak of their careers would probably not exist if it weren't for the fact that a creator of color was empowered years ago to be a true force on Broadway, and ultimately was able to create opportunities for other people of color to shine. That's the key, and that's what both Hollywood and Broadway still need to work on.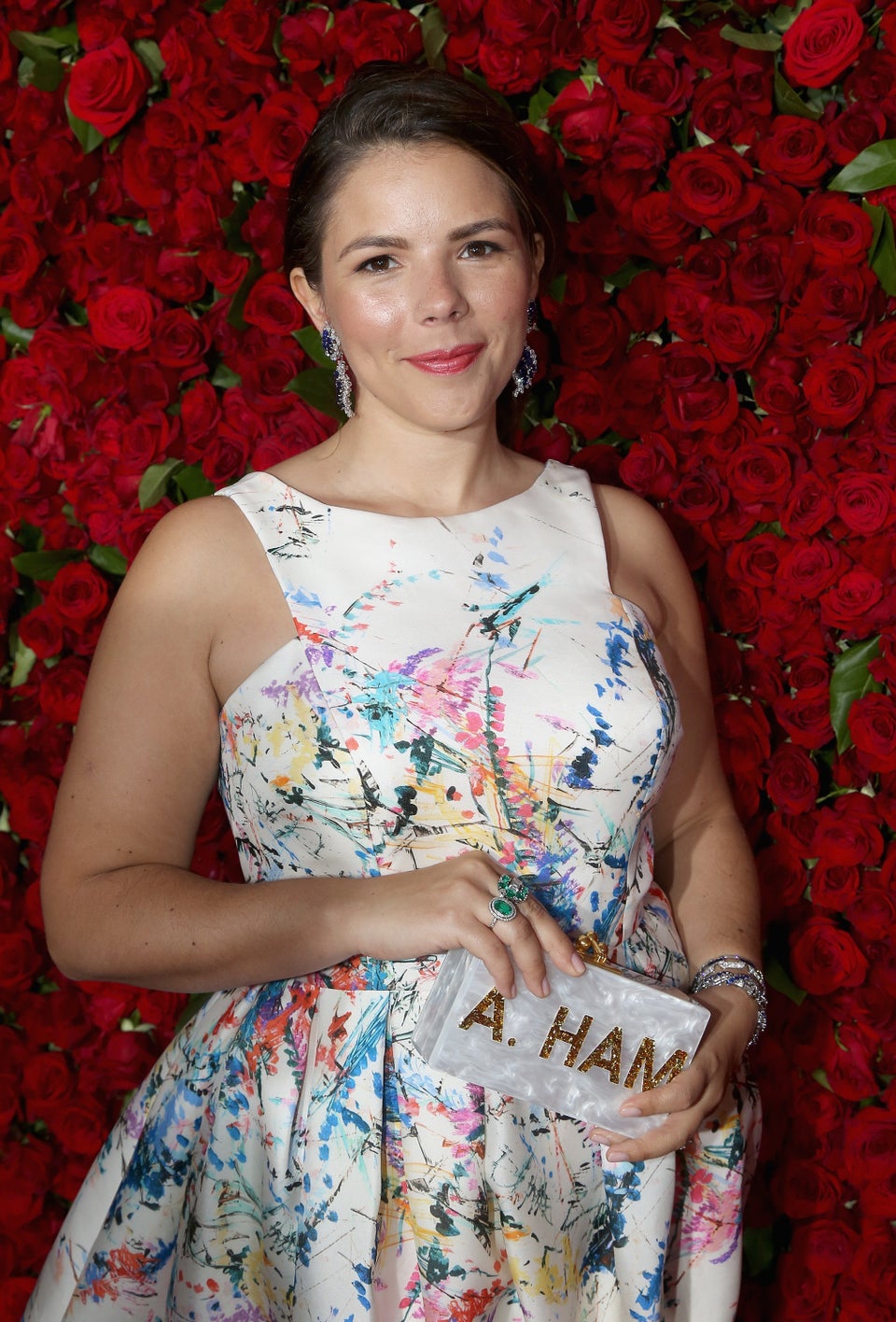 Tony Awards Red Carpet 2016